Political Consultant Spotlight: Pollster Mike Bocian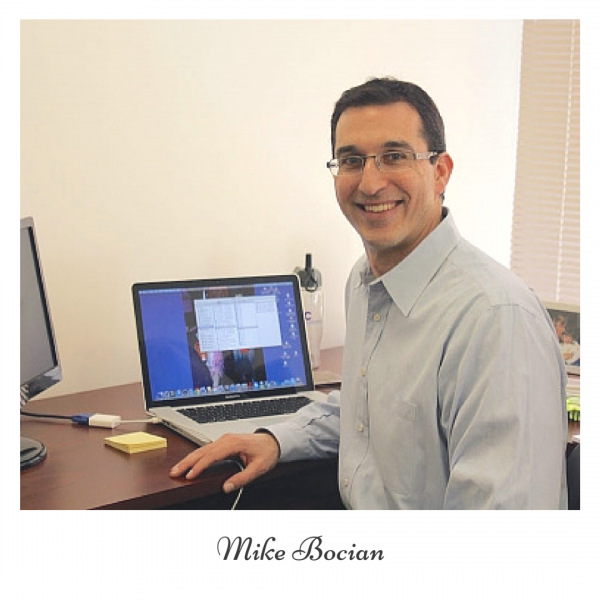 Political Consultant Spotlight | Pollster Mike Bocian
This week's Political Consultant is Michael Bocian. He is a founding partner at GBA Strategies, serves as pollster and strategist for gubernatorial, senate, congressional, state legislative, mayoral, and ballot initiative campaigns. With 15 years of experience, he has worked for the DGA, DCCC, DSCC, issue advocacy groups and membership associations.
Bocian has also directed the polling for several successful ballot initiative campaigns, including the January 2010 passage of tax increases on the wealthy and corporations in Oregon to protect education and public safety. In 2012, he guided the defeat of a measure to eliminate the estate tax, as well as the passage of a measure to increase corporate taxes to pay for public education.
Prior to joining GBA Strategies, Bocian was a principal at Greenberg Quinlan Rosner Research, a global opinion research ,and consulting firm where he worked for 10 years. Bocian has conducted extensive education research among teachers, parents, and union leaders. He works with the National Education Association (as well as state affiliates in 19 states). In 2008, he oversaw polling among NEA members in 13 states, as well as the creation of a persuasion modeling effort and a new get-out-the-vote (GOTV) optimizer tool.
Bocian received his Master's in Public Policy from Harvard's Kennedy School of Government and his Bachelor of Arts from Princeton University. Bocian lives in Washington, DC with his wife and two daughters
As a political consultant, what is your least favorite campaign term? Why?
"Partial results"- Sometimes clients want to see "partial results" -- the survey results before the survey is finished. They don't reduce blood pressure.
If you did not work in politics, campaigns, or as a political consultant what would you do?
I'd like to be a teacher and basketball coach, but teaching is tough.
What is your favorite vote contact method?
Television- it still moves numbers the most in my experience.
If you could create a new tactic/improve on a current one, what would it be/how would you do it?
Target TV like we do with digital.
What is your favorite state?
Oregon, New Mexico is a close second. Food, coffee, & beer.
What is your favorite restaurant outside of DC?
Walter's Hot Dogs in Larchmont NY
What is your drink of choice?
Coffee or any espresso drink.
As a political consultant, what is the strangest purchase you have ever made for a campaign?
Nail polish, I was working on a Governor's race in Mississippi and I was wearing sandals in the grass, got chigger bites and had to paint my ankles with nail polish.
If you could go back in time and change one thing, what would it be?
I would have learned Spanish as a kid.
If you could invite 3 people to Dinner ( alive or dead) who would they be?
Jon Stewart, Nelson Mandela, Stephen Boyle (a friend who's always fun at dinner)
What is the biggest change in polling?
The decline of land lines is increasing use of cell phones in surveys. I think it will make us do more shorter surveys in the future
If you would like to read more interviews with top Political Consultants, or check out more of our content, look no further than our second to none blog!
Categories
Political Consultants