Political Direct Mail Printing Paper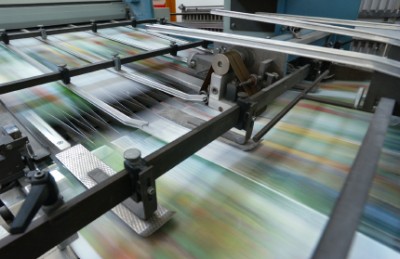 Choosing Political Direct Mail Printing Paper
When it comes to political direct mail printing paper, there are as many choices as there are types of coffee drinks at your local Starbucks. Each paper type has specific characteristics that influence not only printability, color and texture, but also price.
Most political direct mail  printing paper starts out as a wood fiber-based, uncoated paper. To create coated stock, the paper is then coated with a white clay or filler material then calibrated to obtain a hard, smooth printing surface. Coated papers are less porous, allowing ink to sit better on top of the sheet, whereas uncoated paper is more porous and ink is more likely to be absorbed into the paper. The porous nature of the paper will have a huge influence on the final look and feel of the printed piece. Coated paper is most likely to be used for materials with heavy ink coverage and when using full color photography in the design.
Within each paper type (coated or uncoated) there are myriad options in terms of color (bright white, cream, or various colors), brightness (from the brightest blue white to a dull gray white), texture (smooth finish to eggshell to specialty textures), opacity and general printability. For whatever your printing need, there is a paper type that will work best and provide the most successful end result.
If you have any additional questions about political direct mail printing paper or other printing issues, please feel free to leave them in the comments section. We write these posts to encourage greater sharing and learning in the field of political consulting.  If you want to read more about political direct mail printing paper and political direct mail printing keep reading our blog.
Categories
Political Direct Mail