Political Mail vs. Election Mail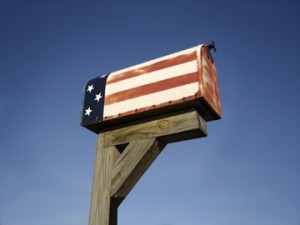 What's the Difference Between Political Mail and Election Mail?
Many times it is difficult to distinguish between what is considered political mail vs. election mail. Here's a quick rundown of the differences between the two.
 
Political Mail: The United States Postal Service (USPS) defines political mail as: 
Material promoting candidates, referenda, or campaigns mailed First-Class Mail or Standard Mail from a registered:
Political Candidate
Federal, state or local campaign committee
Committee of a political party – for example, the Democratic National Committee  or Republican Congressional Campaign Committee
This type of mailing uses the address of the candidate's campaign committee or the committee of a political party as the return address on the piece.
Election Mail: The USPS defines election mail as:
Any item mailed to or from authorized election officials that enables citizens to vote, including:
Mail-in ballots
Ballot materials
Voter registration cards
Absentee applications
Polling place notifications
Recognized political committees are also able to mail at non-profit rates using a valid non-profit permit. These qualified political committees include:
A national committee of a political party
A state committee of a political party
The Democratic or Republican Congressional Campaign Committee
The Democratic or Republican Senatorial Campaign Committee
Political mail should not be confused with official mailings from members of Congress under Congressional franking privileges. "Franked" mail is an entirely different category of mail.
Categories
Political Direct Mail