SEO Checklist and Best Practices for Content Marketing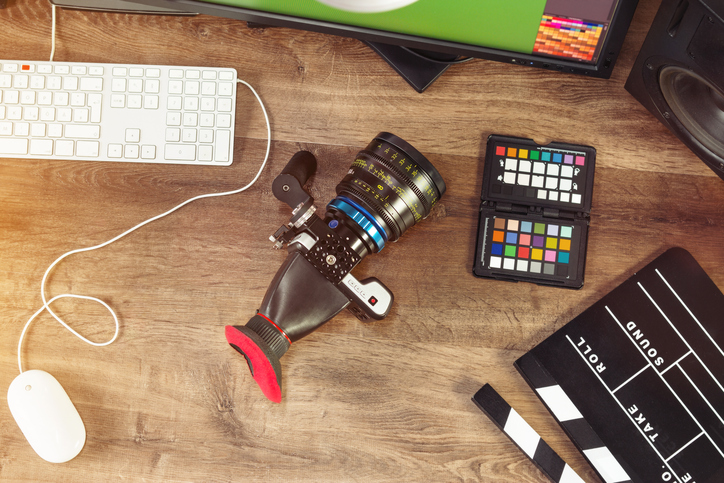 An SEO Checklist can be helpful to remember what parts of your content to optimize
Search Engine Optimization (SEO) can be tricky and at times confusing. SEO is an online content specific strategy to help increase the number of views and visitors to your website. By adhering to certain tactics and rules, your website can obtain a high ranking placement on a search engine such as Google, Bing, or Yahoo. A higher placement equals more visitors and views. We love SEO so we broke down the basic best practices to follow with a one of a kind SEO Checklist! 
1. Use a tool to make it easier for you to optimize your content.
Here at The Campaign Workshop, we love to use the tool, Yoast. In fact, in our 100 Best Advocacy and Political Campaign list, Yoast ranks as one of our top picks and favorite tools. Why? Because it lets us optimize our content in a very simple and easy way. And it's also free and who doesn't like free things?
2. Everything revolves around Keywords
An SEO keyword is a key phrase or word in your content that will help people find it on search engines. A well-optimized website will include a keyword multiple times throughout the piece of content.
It's important to understand that some keywords are harder to rank for than others. If you are trying to find the best running shoes to buy on google, there is a difference between the top searches that show up when you type in "shoes" and when you type in "best running shoes". Make sure to be specific with the keyword you select.
Another thing to keep in mind when coming up with a keyword is the difference between short tail and long tail keywords. Short tail keywords are short and sweet, for example: "Ski Resort". Long tail keywords get a little more specific, for example: "Top 10 West Virginia Ski Resorts". Short tail keywords are harder to rank for, but more people will search for them. Long tail keywords are easier to rank for, but fewer people will search for them. You want to find a keyword that is a happy medium.
The keyword should be included in the following areas of your piece of content:
Title of post
URL tail
Meta Tag description
Image Alt Text
Keyword in the first paragraph of the text
Keyword density above or around 1.5%
3. Body of Text
Having too long or too short of a title or meta tag description can have a negative impact on your post or website's SEO. It is recommended that a post's title be no less than 40 characters and no more than 70 characters.
For your meta tag description, determining length can be a little more difficult. The meta tag is the description of the content below the Title. When you use search engines, the title of a post is the main thing to pop up, but many times people want to make sure the website is going to point them in the right direction. Which is why the keyword in the meta tag and having the appropriate meta tag length is important. Meta tags should be brief and concise summary of the page's content, and preferably 150 characters or less. 
4. Optimizing the text in the content
It is recommended to have at least 300 words in one piece of content. The more text in your content, the more it'll be able to rank for a keyword. This is because it will be easier to read and give you more space to mention your keyword multiple times without sounding extremely repetitive. Yoast, an SEO tool, uses the Flesch Reading Ease test to grade how easy it is to read your content. Usually, anything ranking above a 50% will optimize your post for the length of the text.
Include an H2 subtitle in the text. Not only does it make the text easier to read, but helps you divide your content into organized sections. H2 headings help your content's SEO by letting search engines have a better grasp on the topics in your blog post surrounding the keyword. For example, your keyword can be "Best West Virginia Ski Resorts" and in the post talks about multiple ski resorts and why those resorts are considered the best. You can divide your post with H2 subtitles explaining why each Resort is on your list. Although H2 titles are not as important of a contribution to the post's overall SEO, they are important to capture the attention of your reader, or help the reader decide if your piece of content is something they are interested in reading.
5. Use an image in your post
Using images and incorporating them into your post can be helpful towards improving your post's SEO, all while making your post more attractive to readers. When including an image with your post, its important to optimize the image itself, in order for it to help boost the SEO. Including an alt text and image title will not only enhance your post's ranking, but your image can be link bait for readers. For example, you might search for "Boykin Spaniels" on google images, and find a picture of a Boykin Spaniel that will lead you to a post about that breed.
Overall, the benefits of optimizing your website or content will contribute greatly to your organization's overall marketing strategy. Having an SEO checklist can be an easy way to remember to optimize the most important pieces of your content. An increased SEO can help your website gain increased traffic, convert more visitors into leads, and build brand awareness, so be sure to use our SEO checklist when building your next piece of content!
SEO Checklist
| | |
| --- | --- |
| Are the words in the title capitalized correctly? |   |
| Is the title a minimum of 40 characters and a max of 70 |   |
| Is the page title unique from past titles? |   |
| Does the title give specific context to your post (i.e. political direct mail instead of direct mail)? |   |
| Does the title have the focus keyword near the beginning? |   |
| Does the post include H2 text (sub-title) with the keyword? |   |
| Does the first paragraph tell readers what the post is about and include the focus keyword? |   |
| Does the first paragraph include the focus keyword? |   |
| Is the keyword density around 1.5% of the word count? |   |
| Is the article at least 300 words (unless a special post)? |   |
| Links to other pages where possible (any links should be hyperlinked)? |   |
| Is the meta description a summarizing excerpt or description of the post? |   |
| Is the meta description 150 characters or less? |   |
| Does the meta description have the key word? |   |
| Is there an image? |   |
| Does the image have a title and alt text? |   |
| Does the image alt text include the keyword? |   |
In need of more tips? Check out how to improve your nonprofit SEO with these 8 tips!
Check out our 100 Advocacy and Campaign Tools to learn about more SEO tools! Have more questions about our SEO Checklist? Do not hesitate to reach out. 
Categories
SEO For Nonprofits