ActBlue - Democratic Grassroots Campaign Fundraising Platform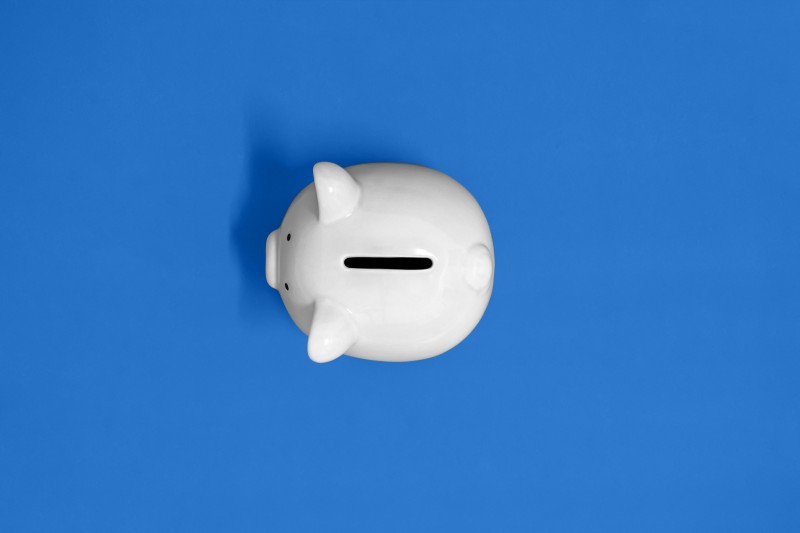 ActBlue: Increase Your Campaign Fundraising
ActBlue is a nonprofit organization that aims to increase public participation in politics primarily through grassroots campaign fundraising. Their grassroots political fundraising tool allows Democratic and progressive campaigns and organizations to increase their individual donations and build a grassroots-funded movement. This political campaign fundraising tool allows your campaign or organization to do its own interaction and engagement while taking away the stress of fundraising logistics. On the donor's end, secure donations can be made with one easy click thanks to ActBlue's streamlined payment process. We sat down with ActBlue to ask some questions about grassroots fundraising and their political fundraising tool.
What was the inspiration for creating ActBlue?
ActBlue was founded in 2004 with the mission to democratize the least democratic part of campaigns: fundraising. The founders of ActBlue wanted to use technology to make it easy for people to participate in our politics and chip into the progressive candidates and causes they believed in. There wasn't a lot of online fundraising before 2004 — smartphones hadn't even been invented yet! 
Since then, ActBlue has helped campaigns and organizations build grassroots fundraising programs, all while advocating for the power of small-dollar donors. We're proud to work alongside so many progressive organizations and candidates working for the people and helping build a movement of grassroots change. 
What makes ActBlue's political campaign fundraising tool a better choice than others that are similar? 
ActBlue is proud to be part of the digital organizing and progressive space. We are a nonprofit, so our number one focus is empowering small-dollar donors and helping progressive candidates and organizations build grassroots campaign fundraising programs. We do this by breaking down barriers to political participation and making it as easy as possible for donors to give. One example of this is our universe of nine million (and counting!) ActBlue Express donors, who save their payment information with us and can give to a candidate or cause with just a single click. 
Any Democrat can use our tools, whether they're running for U.S. Senate or the local school board, so everyone can build a grassroots-fueled campaign. This last year, all of the 2020 Democratic presidential candidates used our platform to build grassroots campaign fundraising programs! ActBlue is constantly testing our platform and thinking of innovative ways to improve. Our goal is to make ActBlue's tools efficient and easy to use, so folks can organize their communities and create change. 
Why is grassroots funding so important for political campaigns and movements?
Grassroots support and campaign fundraising makes a campaign stronger! When a campaign or organization builds a grassroots funding base, they have created a powerful organizing team. It's good politics and good strategy. Small-dollar donors don't just give — they become advocates, organizers, volunteers, and voters. With grassroots support, anyone can run for office and be part of a movement for change. Campaigns don't have to rely on big money or wealthy donors to power their work. Instead, they can tap into millions of people who give a few dollars and then keep giving in multiple ways — creating a more sustainable funding source and a broad coalition of support. 
And it's not just political campaigns that can benefit from grassroots fundraising support — small-dollar donors are eager to fuel change and help organizations responding to COVID-19, or groups working to make their communities a better place. ActBlue works with thousands of nonprofits who are building reliable bases of fundraising support from small-dollar donors.
What changes have you seen in fundraising during COVID-19?
COVID-19 has changed how we all go about our lives.  ActBlue's numbers show that grassroots donors are still engaged and show up in times of need. Right now, more than ever, people want to be a part of something bigger than themselves. 
Campaigns are figuring out how to navigate this new reality just like donors — we've seen many campaigns send fewer emails or use their lists to do other types of organizing work. But when campaigns and organizations do ask for money, we've seen a strong response from small-dollar donors. 
We expect online campaign fundraising to become even more important for Democrats and nonprofits alike as this continues. Overall, donors are still on track to give $3 billion through ActBlue by the end of the 2020 election cycle!
What can campaigns do to still get grassroots donations in an economic downturn? 
Empowering and reassuring messages make a lasting impact. In-person events aren't an option, but there are always ways to connect with your supporters. A strong email program is an essential organizing tool to share information, update your community, raise money, and rally support for your candidate or cause. The vast majority of money raised online comes through email, not social media!
We've also seen candidates hosting digital events through livestreams and virtual town halls with great engagement from participants. The key is to bring your supporters into the process and give them plenty of opportunities to get involved as they see fit at this time. 
Some helpful things to keep in mind in this digital-first world:
Behind every open and every click is a human being. Recognizing that empathy matters and prioritizing it is the first step.
Your email list is a broad highway: There are plenty of on-ramps for people to get involved. If folks can't donate right now, give them an opportunity to volunteer remotely. If they can't volunteer, give them a chance to get to know your candidate through livestream or video. The possibilities are endless!
Honesty is the best policy. Be honest about why you need support at this time. For example, "If you are able, please make a $10 contribution. We will put your donation right to work hiring more organizers, talking to more voters, and spreading the message online. Even $5 helps."
Above all, messaging should be inclusive, empathetic, and honest. Small-dollar donors will decide whether or not they can give. The key is to empower, not deceive or scare them into giving. 
ActBlue has recently released Spanish fundraising forms as part of your political fundraising tool. Do you have plans for other new features this year?
Yes! We recently rolled out a new distributed organizing tool: embedded videos and livestreams for contribution forms. Candidates and organizations can embed a livestream or video right in their forms.  They can connect with supporters virtually while raising money. The options to connect with donors through video are endless. Folks can give a live update about the status of their campaign or local COVID-19 relief efforts, share a recording of a speech instead of an in-person rally, and more. 
ActBlue built this tool in response to COVID-19, as campaigns and organizations are trying to replace in-person events with virtual experiences. This tool allows for a seamless viewing and giving experience for donors — supporters will be able to watch the video and donate at the same time. After donating they will stay on the form and can continue to watch. Event organizers don't have to worry about losing viewers after they give, and supporters don't miss a beat.
While we are working on some larger features, we're also always focused on making small, strategic improvements to make sure our forms are running as efficiently as possible. ActBlue wants to make it as easy as possible for groups to organize online!
How does ActBlue's tool increase political participation from the donor side of things?
We strive to make it as easy as possible for folks to give and get involved in the political process. We've optimized our platform for mobile giving, because with more people using their smartphones to donate, the giving process should be simple. Through ActBlue, folks can give quickly whether it's through Apple Pay, PayPal, or ActBlue Express.
We also strive to break down barriers to civic engagement. When small-dollar donors chip in to campaigns and organizations, they bring about change in their communities and democratize power. They disrupt the old idea that campaigns and organizations have to rely on big money and mega-donors to sustain their work.
We see incredible engagement among grassroots donors: 4.3 million people gave through ActBlue in the first three months of this year, and nearly one third of these donors gave through ActBlue for the first time! 
Bonus: How do you ensure that the tool is affordable for different types and sizes of campaigns?
ActBlue is a people-powered nonprofit.  There is no cost for campaigns and organizations to use our fundraising tools. All features come standard! There's a 3.95% processing fee on contributions, which we pass along to the groups that use our tools. 
We provide the best tools to everyone, no matter the size of their campaign or organization! Groups who use ActBlue's tools also have access to our dedicated support team. They can access other resources to help navigate the platform and build a solid grassroots campaign fundraising program.
Thank you to ActBlue for taking the time to talk with us about their political fundraising tool! 
Categories
7 Questions