7 Questions with Nadia Belkin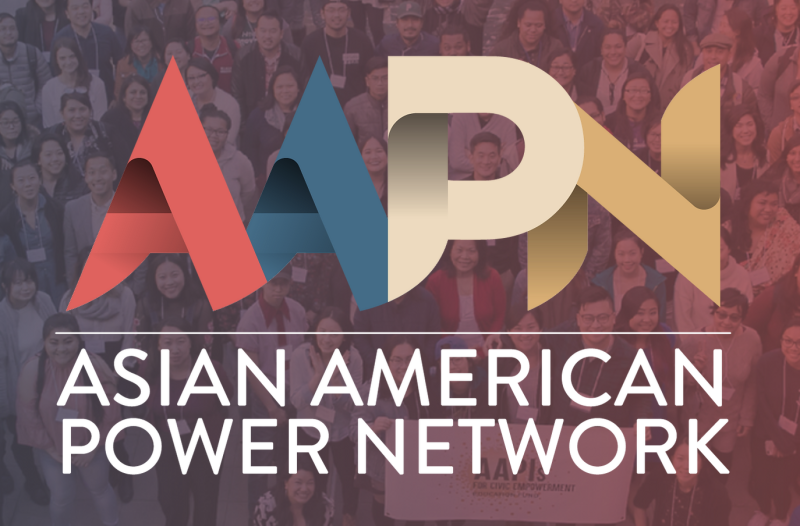 Exclusive Interview with Nadia Belkin
Nadia Belkin is the founding Executive Director at the Asian American Power Network (AAPN) where she works to help build progressive political power in Asian American communities and across other communities of color. AAPN is a 501(c)(4) organization devoted to increasing voter engagement, addressing Asian American Pacific Islander (AAPI) racial justice, and moving progressive policies to improve the living standards of folks belonging to the community. Belkin acknowledges the disparities among AAPI Islander communities and is particularly committed to correcting those disparities and ensuring equal access to resources and representation. This week we ask Nadia 7 questions about her work. 
What is it so important to see AAPI and Asian American representation at the local, state, and federal level?
The AAPI population is actually the fastest growing in this country, as noted in the 2020 census. We have actually seen a 36% growth in population over the past decade, which is exceptionally exciting and indicative of the work to be done in terms of the electoral, power-building efforts. Increasing those efforts along with representation would help capture the AAPI vote and really help us create a reflective democracy. The Asian American community, as I mentioned, is very diverse in nature. So I think our voice, our perspective, and our lived experiences can really help refine and define the communities that we're living in. Access to the ballot box and access to the conversation around democracy and legislation is really where we can help catalyze change in our communities. Lastly, if we see better representation in our communities, I think that's a really good throughline to seeing a better turnout for the AAPI community! 
How will increased political representation for AAPI communities affect anti-AAPI rhetoric and hate crimes?
The Stop AAPI Hate campaign has actually reported 10,000 cases of violence toward the Asian American community between March 2020 and September 21. I also wanna acknowledge that the number is actually lower than what we think the actual statistics are because many times, these scenarios are unreported. So, I think the role that Asian Americans can play in the larger conversation around democracy through greater representation is that we can add visibility to the issues that we are facing. Ultimately, it's about adding a voice and a lived experience, while also showing the perspective of what it means to be on the receiving end of this hate. I think this is a turning point for us to be a part of the solutions around how we eliminate the Asian American hate that we're seeing in this country
Why do you think there has been a lack of building engagement and political power and what are you all doing differently, as an organization, to do that?
So, AAPN is a C4 infrastructure, which means that we are partisan in our work. So we're spending time focusing on cultivating AAPI power and investing in the infrastructure to do so. 
The voters are educated and have an understanding of how the issues and the candidates apply to them and their communities. So this C4 work is actually a coalition. And really what we're working to do is amplify the work that is happening on the ground, where our groups are organizing 365 days a year. They do accountability programs, they do education work and they do issue advocacy year-round. So, our strategy is a little bit different because we are in states 365 days a year. We are looking at meeting voters where they're at, and we're also focused on implementing really unique organizing methods like in-language work. Furthermore, we are in nine different states. We work with 10 different organizations and we're in some battlegrounds, some progressive, and some blue stronghold states. So every iteration looks a little bit different, but the throughline here is really wanting to engage, non-transactionally, in building AAPI power and cultivating electoral power, as well as doing the base building work. So that's really where we are unique because it's a streamlined conversation about electoral strategy. It's an opportunity for us to actually be in conversation with one another as we do this demographic-specific work. And I think that's what has been unique and what has been missing. It's also an opportunity for us to speak with one voice, at the national level, around what are some of the key needs around data reform, research, investment, and overall investment in groups on the ground who are the trusted messengers and practitioners that can really help us refine and define our engagement within this community. 
What have you found to be the most challenging part of building this infrastructure?
I think because the progressive infrastructure has often taken Asian Americans for granted as part of the progressive base, not as much investment has gone into this community as it should. We are really hungry to build out that footprint and the depth in the communities where we are working. I'll also add, I think there are really specific ethnic considerations we need to be cognizant of as we're trying to mobilize this community. One of the findings is the Vietnamese community actually skews more right while South Asians and Korean Americans skew more left. So, we question what the right message frames and trusted messengers need to be in the community to mobilize our groups. That's where our groups actually have their finger on the pulse of the conversation and can help best define where we should invest and how we should invest.
How should reaching out and engaging with the Asian American community be a part of a campaign's plan to win?
If we look back at the data from 2020, I think you'll remember that Biden won by 12,760 votes in Georgia. How does that translate to Asian American organizing? There are 300,000 registered Asian Americans in the state. So Asian Americans really can be the margin of victory. We might be a minority, but we can help be the majority when it comes to electoral wins. Another way of looking at this is there is an open Senate seat in North Carolina. There are 107 registered Asian Americans in this state. Raleigh represents 23% of that population and Organizations like North Carolina Asians in Action is the AAPI group that is in the community already working with those groups. Also important to note is that 78% of that AAPI population is low English proficiency. So where NCAAT in action steps in is that they are communicating with voters in 21 languages to meet the moment. So our groups are aware of where the population resides, how that population breaks down, and are equipped to do the ethnic and cultural competent work that translates to the in-language organizing. Ultimately, the voters that we're looking to engage need an invitation into the democratic process. And we are the ones that can help do that. 
If I'm a campaign that wants to engage more with the Asian Pacific American community, what do I do and where do I start? 
I am proud to announce that several of our groups, including groups in Pennsylvania, North Carolina and Georgia have all released their endorsements in the past month. So being in conversation with our groups about your values, how you view our community in a non-transactional way, and how you can best serve our community because we are part of the constituency that you will ultimately serve is a really good way to start it. I also would encourage individuals, candidates and campaigns to think about the voters that they're trying to reach and what unique components they might need. So is it in-language outreach? Is it creating a town hall where translation services are available? Those are the things that can help Asian Americans feel more part of the conversation and feel more educated when they come to the ballot box and ultimately be seen by campaigns 

How do specific issues land differently in the Asian American community compared to the general overall population, and what kinds of changes should campaigns be thinking about making in their messaging?
A really good example has been the supply chain issue with China. I think some of the narrative even coming from some of our progressive candidates, which we wanna challenge them on, is really making sure that the message frames don't 'other'. It ties back to Asian American hate and there needs to be awareness by candidates and campaigns on the way those message frames land on our community and leave us vulnerable. I think the 'us vs. them' messaging is a very real challenge that we are up against. A solution might be naming, for example, specifically what the issues are with the supply chain and who, specifically, are the individuals responsible, as opposed to just broadly painting China as the villain. We can help really create smarter and better campaigns, and we can help with that messaging around how these issues land on us and then issues that are most important to us. So, creating those feedback loops with the community should actually be part of your plan to win, not just a conversation that we have once, and then think that it's covered. We wanna be in constant conversation about issues around housing, the economy, education, which all matter to us. We want to help you unpack that so that you can truly see us and so that we can help be the messengers for the campaigns and for the values that candidates or campaigns would espouse, which really would help mobilize our community.
Is there a particular group or organization, on the progressive side, that you have felt has done well in doing outreach early?
I'm very proud to say that all of the groups under our banner have adopted this form of deep, intentional, non-transactional, sustained, engagement. I would love to point you to the Asian American power networks website. You can find us at aapowernetwork.org. There, you'll find our whole list of organizations and our interactive maps which will take you to the groups themselves so that you can get a better sense of how they engage with their community and what their organizing strategies are. All of our groups have done this exceptionally well. We want to connect those groups on the ground with listeners, with infrastructure partners, with funders, because they are already doing really good work. They need investment to help us meet the moment to help us meet the expansion!
Is there any book or podcast that you listen to, that you get information from that you'd like to share?
I have really enjoyed The Purpose of Power by Alicia Garza. It talks about the evolution of the creation of the Black Lives Matter movement and I think really what we talk about there is the way organizing happens on the ground, why we need to listen to the people closest to the pain, but in this case, also closest to the understanding of the community. And I think what's really key for us to remember as well, is that progressive power will also be built through points of intersectionality and camaraderie. So there is a lot that we are working to learn from the black, African American organizing movement and even from the Latinx Hispanic movement. I want us to look across ethnic lines to also figure out how we can continue to build power as we are people of color. I think that is really key for us to spend some time learning from each other, but also being in conversation around what it means to do that ethnic specific work.
Have any questions? Drop us a line!  
 
Categories
7 Questions