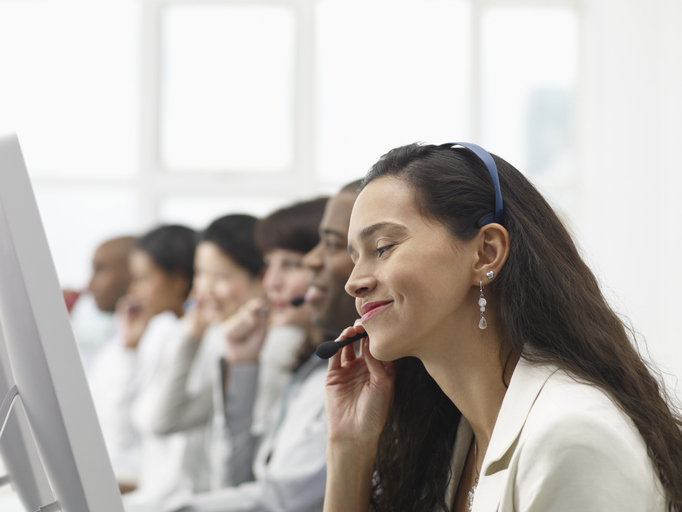 Patch-Through Calls for Public Affairs & How to Make Them Count
Organizations and campaigns have used patch-through calls for years when they need many people to reach out to elected officials. But in an era of cord-cutting and digital everything, will folks still take the time to get patched-through to a lawmaker? And will lawmakers listen? The answer is maybe. 
Have a strategy first – Folks often make the mistake of choosing tactics before strategy and with patch-throughs being such a long-term tactic for advocacy, folks sometimes just assume they are the right fit for everything. Patch-through calls have their limits.  

Target the right people – There is a lot of data to help you target your best audience for advocacy. Patch-through works best when defined to a specific audience that works with the issue you are calling lawmakers about.    

Target the right lawmakers - You cannot target all the elected officials; you have to define a select group you need to move or engage. 

Why do patch-through calls work? - In a world where lawmakers are flooded by emails, texts, and tweets, actual calls from constituents can make a difference in creating a real connection between constituents and decision-makers. This is a tried-and-true advocacy tactic that delivers tangible results. 

Empower constituents - Whether you are trying to contact local government, members of Congress, the White House, Governors, or corporate leaders, patch-through calls can make a real impact with a limited budget. 

How do patch-through calls work? 

Using an outbound dialer, robots, volunteers, or paid callers, they make calls from a contact list. After speaking with the contact, they patch the call through to the concerned elected official. With the increasing need for advocacy and engagement in the age of COVID-19, we have seen a resurgence of patch-through calls. We are fans of the medium, but with changes in phone usage, especially the massive reduction of landline usage, there is more skill that is needed to get your patch-through calls right. Whether you are using traditional calling or digital patch-through calls, there are many ways to enhance your patch-through calling program. 

Tips for great patch-through calls:  

Understand your strategy - Don't just pick an advocacy tactic without a strategic purpose behind it. Know your primary and secondary goals. Understand your goals for patch-through calls and how they fit into your broader advocacy strategy. 

Pick your targets carefully - Good targeting is important for good patch-through calls. Make strategic decisions on who your best contacts would be. There is a lot of helpful information on a voter file that will help you to determine who the best callers will be for your program. 

Know your total budget - Budgets in the world of patch-through calls can vary greatly based on the type of call, the number of calls, who your target is, who the legislator is, and any extenuating circumstances around the legislation (i.e., committee votes, floor votes, etc.). 

Focus on timing - There are plenty of different collection points for patch-through calls based on the legislative calendar, committee votes, and floor votes. Start with a good list with a recent phone match. Use a phone quality score if possible. 

Types of patch-through calls - There is not just one type of patch-through call these days. From traditional patch-throughs to robo-patch-throughs to digital patch-throughs, pick the type of patch-through that works best for your strategy. 

Use high-quality callers - Call centers are seen as a commodity, but a high-quality caller or volunteer can get someone comfortable to talk to their congressional office, while a robot-sounding voice cannot. Ask to monitor calls to understand what you are really paying for.  

Negotiate on price - There is a high margin on consultant patch-through calls, so always get multiple bids and dig into the quality of the call. A robo-patch-through can run between $1.50 and $3.00 and a traditional patch-through call can run between $6 and $10 dollars or even more depending on the audience. 

Ask where the calls are coming from - High-quality companies will make sure that you are matching accents and are not calling nearshore or offshore, but other phone vendors are not that picky. Always get agreements in writing. 

Agree on what a completed call is - I have seen disagreements with consultants on what constitutes a "completed call." As with any consulting arrangement, the clearer the agreement and conversations, the better your relationship will be. 

Get real reports - Make sure you see a sample report before you hire a consultant. The reports consultants give you can vary greatly and good reporting is key to give you a real understanding of what is working and what you need to do to increase engagement. That could mean changing language or shortening a script. 

Ask for data that you can match back to your file - Don't just look at patch-throughs as a short-term gain, look at them to build long-term capacity for your organization. You can collect info before you patch-through which means the potential to grow your list or increase engagement.

Keep your list organized - When someone takes an action, it is the beginning of a longer relationship. Keep track of your action takers because you will need them again. Having a secondary goal of long-term capacity building can be helpful for the growth of your organization. 

Use technology - Patch-through calls can happen beyond traditional phone calls. Digital platforms using click-to-call via digital ads and SMS can help increase action with your audience. There are many platforms out there that make it easy for organizations to manage digital patch-through calls.

Know the law - It is illegal to auto-dial cell phones. Cell numbers need to be hand dialed. If you are calling cell numbers, make sure you are being legally compliant. 

So, do they work? Sometimes is the answer – Patch-through calls can help reinforce a message to lawmakers from real people, they are easy to set up and complete, and the message can be compelling. But like any form of persuasion, people don't always persuade each other, but there a few forms of communication where you can engage people as quickly or efficiently.
Test messages - Know what drives action on your issue. Test your message with members and voters. Message matters when it comes to engagement, so don't just do one draft of a script. Take the time to refine your script and make sure you are using the right message.  

Training matters - Know what you want folks to ask for if they engage with a staffer. Make sure the directions are simple and you train your callers.

Track through an advocacy funnel - A patch-through call is one step on an engagement ladder or advocacy funnel. Getting someone to patch-through to their lawmaker can be a first step to membership, activism, and donation. Make sure you have a process to track their movement as they engage with your organization.
Layer for impact – One tactic does not make a campaign, especially these days. Most lawmakers will not believe that folks are calling out of the blue, so adding advertising will increase the impact both perceived and real.
Patch-throughs are a good tactic, but like anything, they have their limitations. Start with strategy first and have a clear reason for using this as a tactic and think about how it works with the rest of your campaign too. 

If you have any questions about patch-through calls, let us know. reach out here.