Can I Afford an Effective Digital Advocacy Campaign?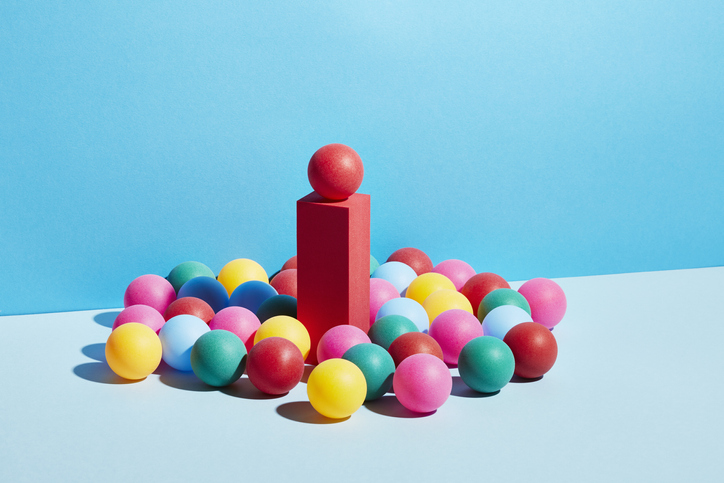 Prioritize Your Goals to Build an Effective Advocacy Campaign Online
A lot of groups and organizations come to us for advice on building an effective digital advocacy campaign on a limited budget. Our clients are tackling the issues that matter, from addressing our climate crisis to protecting women's reproductive rights to advancing paid family leave polices. That said, dollars for digital advocacy don't grow on trees. Our number one piece of advice for any organization that wants to make headway in engaging folks online is to prioritize your goals to set yourself up for success.
There's no magic number when it comes to determining if you have enough money to launch an advocacy campaign that will make an impact. There are a lot of factors involved: the outcome you want to achieve, the timeline for achieving that goal, the geographic area you're working in, the larger political context you're operating in, and the target audience you need to reach, for example.
We typically first work with groups that want to launch an advocacy campaign to determine their primary goal (and secondary goal if applicable). If you want to build your supporter list, having a longer timeline and being flexible with geography and targeting will make for a more cost-effective strategy. If you're looking to hold legislators accountable for their votes on issues like water quality in North Carolina, you'll want to narrow down the number of legislators you put pressure on to ensure they see the ads and hear from their constituents. If you want to educate communities about the role corporate lobbyists play in blocking local governments from raising the minimum wage, you'll want to focus on reaching the right people with the right message. Have a clear goal for your advocacy campaign to ensure you're spending your budget efficiently and wisely.
Geography and targeting are big factors to consider in online advocacy as well. While there are endless audiences you can try to reach with your communications, you simply can't talk to everyone in one program (unless you're Michael Bloomberg and you have millions to throw into an ad buy). Similarly, if there are ten large counties you're jonesing to target, think about scaling back to ensure your ads can reach folks at a high enough frequency. Think quality over quantity—it's better to run an effective advocacy campaign in a smaller geographic area than it is to spread yourself thin casting a wider net. The more you can define who you want to talk to and where, the better you can stretch your digital advocacy budget.  
Finally, think about the resources that are available to your organization as you plan your advocacy campaign. If you're a small organization or campaign just starting to dabble in paid media campaigns, $10,000 may feel like a lot to spend online. In a noisy online environment with lots of other groups competing for users' attention, however, that $10,000 may not go as far as you want it to if you're not strategic. Be realistic about your budget—if it's on the smaller side, think about running a two-week Facebook campaign (which is usually pretty cost-effective) instead of doing a homepage takeover on a national newspaper site for one day. Scale your tactics and find the most cost-effective ways to achieve your advocacy campaign goals.
---
Looking for more advice on advocacy campaign strategy and goal-setting? Check out posts like this one on our blog for more tips!
 
Categories
Advocacy