Advocacy Campaign Testimonials to Move the Needle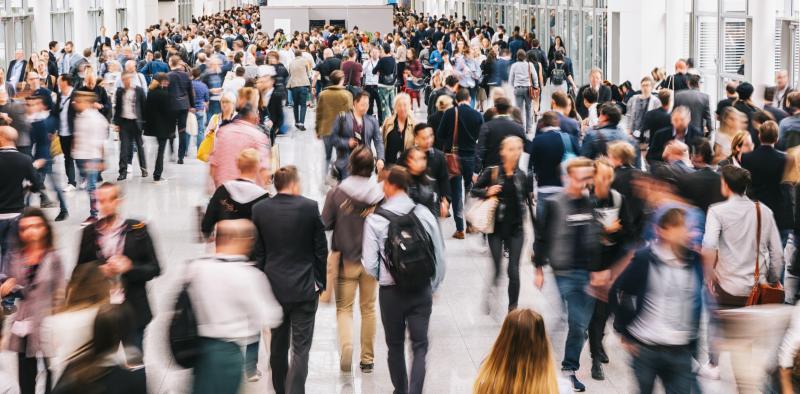 Advocacy Campaign Testimonials Make Impact 
Advocacy campaign testimonials have a unique ability to highlight the human impact of your issue. By recruiting community members who have been directly affected by your issue to share their stories, you can make the seemingly arbitrary stakes of policy decisions more tangible for people.
As author Tayari Jones put it in speaking about the experiences of the families of incarcerated individuals at a recent Marshall Project panel, "People are the consequences of policy problems—so let each problem speak for itself by focusing on people." In other words, make the political more personal through the use of testimonials. This way, you can forge an emotional connection between your audience and an issue to help your advocacy campaign effect change.
Why Use Testimonials in Your Advocacy Campaign?
Using testimonials in your communications program requires planning ahead. As you build your advocacy strategy and determine which tactics can help you achieve your goals (as we discuss in this post), think about how storytelling can augment your message.
It takes time and effort to find spokespeople whose experiences will resonate with your audience and make a difference for your cause, but the chance to change hearts and minds is worth the logistical hurdles you may encounter along the way. Hearing stories from community members helps people relate to and feel invested in a cause they might not otherwise have paid attention to. While statistics can be powerful, human beings are better able to process and remember information when they can connect emotionally to it. It's far more intuitive to relate to a personal experience than to a policy white paper, so put a human face to a cause whenever possible.
For example, if you're running an advocacy campaign around making indoor workplaces in your county smoke-free, amplifying stories that show the negative consequences of maintaining the status quo will help people connect with your cause. By featuring a former service industry worker on a direct mail piece talking about the dangers of breathing in secondhand smoke on the job, you can give people concrete reasons to care about ensuring that no one has to choose between their health and a paycheck.
Whose Stories to Highlight?
In recruiting storytellers for your advocacy campaign communications, you'll want to keep the following questions in mind:
 
Does this person have a compelling story that's relevant to my advocacy campaign goal?
Is this person fully on board with sharing their story?
Will this person be a genuine and convincing messenger for my cause?
Will this voice resonate with the community I'm communicating with?
If you're able to recruit multiple storytellers, look for people who can speak to different angles of an issue. In the aforementioned smoke-free indoor workplace example, you'd want to cast a wide net to try to find former casino workers, small business owners, and parents with teens who are willing to be messengers for your cause. Different stories will resonate with different constituencies in your community, so get creative with your asks.
It may not be so difficult to find someone who's willing to be quoted in a direct mail piece or in a digital video, but it's trickier to find the right voice to highlight. Try to find storytellers who connect with your cause on an emotional level and who can speak naturally about their experiences to make others care. When Larry David did a stint as a car salesman in Curb Your Enthusiasm, he wasn't effective in the role—as a writer, not a salesman, he just wasn't a good fit (and unsurprisingly, he didn't sell any cars). Fictional pursuits of a social assassin who's always right aside, just because someone is willing to play a spokesperson role doesn't mean they'll be a great messenger for your advocacy campaign.
How to Use Personal Stories in Your Advocacy Campaign?
If someone is willing to speak publicly about their experience to help advance your cause (and you determine their voice fits the bill for your campaign), set up a photo or video shoot with them so that you can feature them in your communications.
No matter the medium you're using to communicate, you'll want to make the stories you're harnessing feel as natural as possible. If you're including a quote from a community member for a direct mail piece headline, make sure the quote feels real. If you're shooting a video for a digital campaign, avoid feeding your storyteller lines or fishing for answers that don't feel organic or genuine. Let your volunteer share their story in their voice (though it doesn't hurt to help them prep beforehand to give them feedback on the most compelling aspects of their story).
Quick Tips for a Testimonial Photo or Video Shoot
Have your storyteller wear everyday clothes (nothing fancy or flashy). Make sure you're shooting with a non-distracting background (ideally with plenty of natural light).
Take more photos and get more footage (if you're shooting video) than you think you need. Take both horizontal and vertical shots on the image front.
Make sure you take some stills even if capturing video footage is your main goal.
Leave plenty of negative space around your subject (on the right- or left-hand side of them) so that there's room for copy about your cause on a direct mail piece.
Get shots of your storyteller smiling, as well as shots of them with a neutral expression.
Have your storyteller sign a model release form (giving you permission to use the image) before they leave the shoot. If you're able to get sign-off on a quote to attribute to them for a direct mail piece on the spot, it always helps to have that sooner rather than later as well.
Make sure you have permission to be shooting somewhere. For example, if you're talking to a worker in their place of employment, check with management that you're allowed to be there filming.
Check that your shots came out as you hoped they would before you call it a day!
Have more questions about Advocacy Campaign testimonials? Reach out-
 
Categories
Advocacy