Political Blogs We Like! Get your State Political Blogs Here!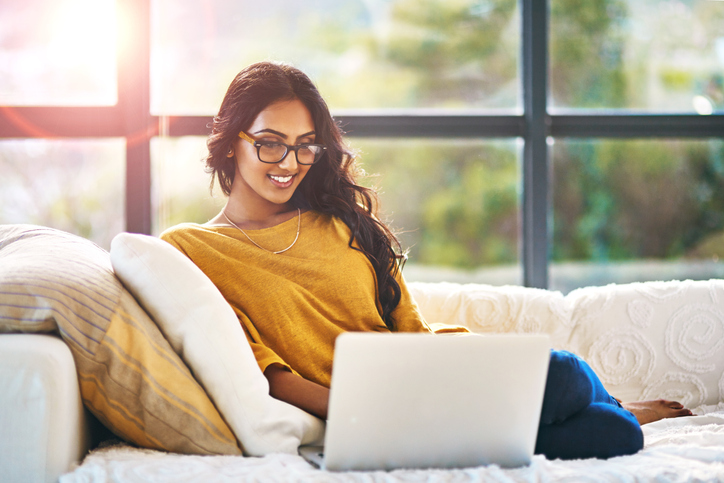 Political Blogs: The Best National & State Political Blogs 
Political blogs as a news source seems very and 2004 but finding local and state specific perspectives on politics and communications matters. As quaint as it seems Try reading national and state political blogs. Here at The Campaign Workshop, we enjoy reading national and state-based political blogs to learn about local politics in states across the country and stay up to date on cutting edge campaign innovation. If you are looking for national political newsletters go here. 
We have learned a lot from other political blogs who write about everything from general political news to campaign tactics like micro-targeting, digital engagement, targeted communications, direct mail and a host of other topics. To share this learning experience with you, we've assembled a list of political blogs that give both partisan and non-partisan campaign and advocacy info.
These political blogs are great for both first-timers on the campaign trail and old-pros with a long list of war stories. If you like what you've been reading on the The Campaign Workshop blog, take a glance at these other useful political blogs.
Note, this list is not comprehensive – it is based on political blogs we read as well as blogs recommended by friends and other campaign and advocacy professionals. If you have a blog you like about politics, drop us a note and we will take a look and see if it is a fit for our list.
National political blogs: 
Axios is a new media company offering a mix of original and narrated coverage of media trends, tech, business, and politics.
NTEN  is operated by the Nonprofit Technology Network that is comprised of more than 50,000 community members. The primary focus of the organization is to help nonprofit groups use technology more effectively this is not a usual entry in a political blog list but it is a good read on advocacy, membership and technology.
Crooks and Liars is an award-winning political blog for progressive news founded by John Amato in 2004. Amato's site revolutionized political news consumption as the first website to feature audio and video online.
Mother Jones is a reader-supported investigative news organization that reaches more than 10 million people each month via various platforms. Founded in 1976, the organization is America's longest-established investigative news organization.
The Maddow Blog follows along with topics highlighted by MSNBC's Rachel Maddow. With content authored by several writers, visitors can learn about the latest news about the economy, government, and politics.
Daily Kos is a group blog and internet forum founded in 2002. The site retains a high monthly traffic count and is often directly involved in progressive campaigns.
Campaign blogs: 
Campaignsick is a  political blog dedicated to best practices in campaign management, voting rights, and life through the lens of a democratic operative. It is written by Democratic campaign operative Nancy Leeds.
Politics1  is a blog we have been reading for a long time. It is a great state specific list of who is running and for what office.
State political blogs: 
Alabama:  The Alabama Political Reporter is a daily political news site devoted to Alabama politics. They provide accurate, reliable coverage of policy, elections and government. They strive to be a political news organization that gives citizens, lawmakers, business leaders and organizations one place where they can find thorough, in-depth and original coverage of all the political news that affects our government and our lives.
Alaska: The Landmine is a political blog founded in October 2017 in an Anchorage coffee shop. Founded by Jeff Landfield, The Landmine focuses on delivering non-partisan Alaska news that other media outlets don't always report, in a fun way that does not take itself too seriously.
Arizona: Blog for Arizona was created by Michael Bryan in 2003. The first co-authors to join him were the AZ BlueMeanie and David Safier. The three built Blog for Arizona into a popular watchdog blog focusing on Arizona politics, the shenanigans of the Legislature, and the state of education in Arizona.
Arkansas: Arkansas Money & Politics is Arkansas' premier business and political magazine. AMP for short, this bimonthly digital magazine covers individual industries such as agriculture, energy, and manufacturing, and also has dedicated sections on politics and health care. For the business-minded folks who are also interested in keeping up with state politics, AMP is the best of both worlds. 
California:  Since California is such a big, diverse state, we've decided to give you three!
Rough & Tumble is a California public policy and politics blog written by Jack Kavanagh, an Emmy Award-winning political reporter with over three decades of experience. As their motto "A snapshot of California Public Policy and Politics" suggests, this blog compiles headlines and quick snippets of info about local California politics to keep you and its 3 million other annual readers informed in no time at all.
Calbuzz is a decent old school blog covering state and national politics. Behind the scenes are two veteran journalists with deep ties to California news and politics: Jerry Roberts, formerly of the San Francisco Chronicle, and Phil Trounstine, former communications director for CA Governor Gray Davis and former political editor of the San Jose Mercury News. 
Fox & Hounds is a political blog with a traditionally Republican slant, covering the intersection of business and politics in California.  GOP political operative Joel Fox founded Fox & Hounds Daily in 2008, while operating his own political consulting and public affairs firm and after leading the Howard Jarvis Taxpayers Association, which advocates against tax increases in CA.
Colorado: Colorado Politics covers local politics of Denver and Colorado, as well as national politics as it relates to the Centennial State. Unlike most of the other blogs on our list, Colorado Politics also comes in a weekly print edition for member subscribers. The online version has daily subscriber-only news stories public policy professionals will find helpful to their work.
Connecticut: Connecticut Capitol Report might look a little old-school, but it's a super handy compilation of the top headlines and breaking local political news in Connecticut politics. Every headline you click on will take you to an original source, whether it's a local CT newspaper or another CT blogger, making Capitol Report your one-stop-shop to stay up to date with the political happenings in CT. 
Delaware: Delaware Liberal, as its name suggests, offers political coverage and opinion from a left-leaning lens. Primarily focused on Delaware politics, readers can also find stories of national importance. Their About page description ends with the directive, "Have fun, and stop by often." If you stop by often, we think you will have fun, as the homepage on one brisk October day had stories on congressional Democrats responding to GOP court packing and campaign spending in the Delaware gubernatorial race right next to a blog post titled "Song of the Day 10/27: Fleetwood Mac, 'Dreams.'"
Florida: Florida Politics is a statewide, new media platform covering campaigns, elections, government, policy, and lobbying in Florida. On their site, you can find top headlines in national and Florida politics, as well as podcasts and power rankings of Florida politicos. And if you live in these locales or are interested in following local politics in certain areas, this site has community-specific pages for Florida Jacksonville, Orlando, the Panhandle, South Florida, Southwest Florida, and Tampa Bay.
Georgia: GeorgiaPol posts morning reads summarizing the day's headlines and linking to some great additional resources. You can also find longer articles throughout the day that strives to make GeorgiaPol "'the' media hub for news, analysis, opinion, and discussion of politics and policy in the state of Georgia." Everyone who participates in this forum is an unpaid volunteer and discussions are moderated to keep things civil. 
Hawaii: GaryHooser's Blog is a compilation of thoughts on everything from how Gary is feeling about upcoming elections, which candidates have been endorsed by different Hawaii organizations, and Gary's thoughts on local policies, amendments, and bills. While this is more a traditional, early 00s' kind of blog that is more personal perspective than objective news, it's still a good read and can give you a different take on Hawaii and national politics.
Illinois: Rich Miller's Capitol Fax is a popular blog on Illinois politics that gives you the latest updates from Springfield and cities and towns around the state. Check it out to learn about State House races, actions by the governor, and updates from city councils and local governments from across the state. Capitol Fax also has exclusive, subscriber-only content, so don't miss out!  If you are looking for more Chicago and Cook County specific info check out Daily Whale a curated, twice daily rundown of Chicago political news.
Indiana: Indy Politics has a wealth of information and articles on Indiana elections, incumbent officials, and local politics from cities around the state. The site also has sections dedicated to Education issues and interviews with Indiana's politicos and other change-makers. The mastermind behind the site is attorney, political commentator, and teacher Abdul-Hakim Shabazz.
Iowa: Iowa Starting Line covers local Iowa and national politics with regards to the impacts on Iowa. Founded in 2015 by former Democratic campaign staffer Pat Rynard, Iowa Starting Line also provides coverage of the Iowa caucuses every four years and regularly covers other topics such as immigrant voices. Rynard also hosts a podcast called the Iowa Starting Line podcast, where he chats with Iowa politicos and journalists to continue fulfilling their mission of providing unique takes on the Iowa political scene that others are not covering. 
Kansas: Sunflower State Journal is one of the more traditional-looking news-style sites on this list. This is no surprise since it's founder is Brad Cooper, a former reporter with 26 years of experience at the Kansas City Star and the Associated Press. Sunflower State Journal covers local and state politics in Kansas, and has special sections dedicated to reporting on the governor, the budget and taxes, energy, law enforcement, education, the courts, and other specialty areas. And in traditional news fashion, this blog covers politics in a nonpartisan, independent way.  
Kentucky: Forward Kentucky can best be described by their stated objective: "to provide journalism that is objective, policies that are effective, and commentary that is progressive." This blog covers local and state Kentucky politics and national politics as it relates to the bluegrass Kentucky. For those looking to get involved with campaigns or advocacy work, this site also hosts a calendar that lets you know when a campaign is canvassing or an organization is phone banking.
Maine: Maine Beacon was founded by the Maine People's Alliance to cover politics and policies that affect Maine, showcase the human-interest stories of every day Mainers, and promote a progressive worldview. You can find everything from coverage of local news to interviews with Maine's federal elected officials on the homepage of the Beacon. Also be sure to check out their podcast, the Beacon Podcast.
Maryland: Maryland Reporter is updated daily with news on local and state politics in Maryland. Run by journalists whose mission is making state government as transparent and accountable as possible, you will find sections on the site dedicated to coverage of the governor, the general assembly, and local elections. They also offer commentary and coupons for online shopping.
Massachusetts: MassPoliticsProfs is perhaps one of the more wonky blogs on this list, after all, it is written by seven professors of government, politics, and policy. The "Profs," as they call themselves, write posts on topics such as ranked choice voting, candidates running for office in MA and to represent MA, and politics in and around Massachusetts.
Michigan: Inside Michigan Politics is your cheat sheet for Michigan politics. They tell you what's going on behind the scenes and why. Why spend hours scrolling through expensive publications for the information you want, when IMP gives you exactly what you need — with no filler.
Minnesota: Will Tell Stories for Food is not a traditional political blog. This blog doesn't give you updates on news and political happenings like most others, but most others don't give you an in-depth and comprehensive review of all the candidates on the ballot. Originally a pet project of science fiction writer Naomi Kritzer, this blog focuses on elections in the Minneapolis and Saint Paul area, and is a great source of information for local races that might otherwise not get any coverage.
Mississippi: Y'all Politics is a news and opinion aggregator that focuses on Mississippi politics. Since 2004, this blog has been giving readers a daily roundup summarizing the day's most important information as well as regular coverage of the Mississippi State House, local elections, and even coverage of happenings in Washington that relate to the Magnolia State.
Missouri: Missouri Scout covers Missouri state politics with daily updates in your inbox for subscribers. Although you do need to subscribe to access this blog's coverage, it is worth it!
Montana: The Montana Post  provides coverage of Montana politics with a progressive lens. Staffed by an impressive roster of journalists with serious journalism credentials, you'll find general news stories as well as stories on politics and elections and a podcast called The Montana PostCast.
Nevada: The Nevada Independent covers news and opinion on the issues that matter most to Nevada. Founded in 2017 by well-known journalist and commentator John Ralston, this blog focuses on campaigns and elections, federal and state government, economy and business, and a select list of policy arenas. 
New Hampshire: The New Hampshire Institute of Politics Blog out of Saint Anselm College is the premier political blog of the Granite State. Unsurprisingly, this blog takes on an academic flavor, but is still accessible and informative. While some content is specific to the College, NH voters can still find a wealth of information that can help them stay informed in the lead up to the state's legally-required first-in-the-nation primary.
New Jersey: Insider NJ is a nonpartisan political blog run by veteran reporter Max Pizarro. This site has content on NJ politics in Trenton as well as stories on federal races in the Garden State. The site also links to articles from other outlets that readers might find interesting. Don't miss their bimonthly feature on the state of politics in New Jersey's 21 counties, where you'll find power rankings, feature stories on powerbrokers, and coverage of the top newsmakers in the state.
New Mexico: The New Mexico Political Report is a nonprofit organization that is "focused on promoting a greater public understanding of politics and policy in the state of New Mexico. Since 2015, NM Political Report has been covering news, elections, the environment, local and state politics, and NM Congressional elections. Readers can subscribe and receive an email every morning with updates on what's going on in the Land of Enchantment.
New York Political Blogs: Just like with California, we're giving you more than one for NY! One for Albany and one for NYC.
The Times Union's Capitol Confidential gives you all the latest in state politics, from elections to the Governor's Mansion.
For coverage of the five boroughs, check out NY1's Politics page, where you'll be brought up to date with everything you need to know about the City Council, the Borough Presidents, and Gracie Mansion. 
North Carolina: PoliticsNC is a blog and news site developed by political consultant Thomas Mills with the creative and technical support of Amanda Underwood. Their goal is to provide a reasoned voice in the political debate at a time when throwing rocks and calling names is far more popular. 
North Dakota: The Say Anything blog covers North Dakota elected officials, candidates, and the issues most pertinent to the people of the upper Dakota. You will also find sections devoted to national politics with an emphasis on N.D.'s House and Senate races. Also be sure to check out their Plain Talk Podcast.
Ohio: The Statehouse News Bureau was founded in 1980 to provide educational, comprehensive coverage of legislation, elections, issues and other activities surrounding the Statehouse to Ohio's public radio and television stations. To this day, the journalists at the Bureau comprise the only broadcast outlet dedicated to in-depth coverage of state government news and topics of statewide interest.
Oklahoma: BatesLine is a traditional political blog that blends personal commentary and experience with current events and local politics.
Oregon: BlueOregon is the water cooler around which Oregon progressives will gather. A place for news and original commentary. (And sometimes gossip.) It'll be progressive; it'll be smart; it'll be funny; it'll be compelling; it'll be provocative; it'll be unpredictable. It'll be political, but not narrowly so. It'll be a free-ranging social and cultural critique. It'll be by Oregonians and for Oregonians, but not always about Oregon. Above all else, BlueOregon will not be boring.
Pennsylvania: PoliticsPA was founded in October, 2001 to be the "most comprehensive resource for observers of the Pennsylvania political scene." The site has sections dedicated to the Governor, Congress, the Senate, and Harrisburg. Also check out their features that dive into stories of interest to all Pennsylvanians. 
Rhode Island: UpriseRI is a one-stop-shop for all you need to know about politics and campaigns in RI as well as where you'll find updates on civil rights, healthcare, and the environment. This site focuses on the State House, and even ranks state legislators using nonpartisan voting record information and constituent surveys.  
South Carolina: The Buzz is a political blog written by S.C. media outlet The State's political team. This blog covers both local and federal S.C. elections, keeping you up to date on everything you need to know about S.C. candidates and election day information. 
South Dakota: Bluestem Prairie is a hip (but not cynical) rural political blog for those who prefer to take their corn with a progressive chaser and tongue planted firmly in cheek. Bluestem Prairie publishes articles and opinion by writers living in Greater Minnesota. A more traditional-looking blog, here you'll find longer articles diving into individual topics as opposed to short news clips or soundbites.
Tennessee: TNJ: On the Hill is the political blog run by The Tennessee Journal. Here, you'll find articles on news and opinion on Tennessee politics, government, and legislation. You can subscribe to receive notification of new content by email so you can stay up to date every day. You will also find legislative hearing schedules for the real policy wonks out there.
Texas: The Texas Policy Project Blog of the University of Texas at Austin is another one of the more academic blogs on this list. This blog focuses on polling, so you'll get all the latest on national and state races, candidates, and politicos. Here you'll find coverage of the impact of independent voters, big issues voters are thinking about, and a podcast called The Second Reading Podcast.
Utah: The mission of UtahPolicy is to help leaders in the Utah Public Policy Industry obtain those skills and insights, save time and perform their jobs better. The information they publish, and the services they offer, are designed to help policymakers accomplish their objectives – to be more effective in providing leadership and vision, campaigning, lobbying, building coalitions, moving policy initiatives through a city council or the legislature,  dealing with the personal challenges of being in the public spotlight, developing priorities and winning support for them, understanding issues, dealing effectively with the news media, and communicating effectively by delivering the right messages to the right audiences.
Vermont: The Vermont Digger is a great source of local news and state politics, and even provides coverage of super-local races in each VT town. The site also has dedicated pages for business, criminal justice, education, energy and the environment, and health care. 
Virginia: Blue Virginia covers Virginia politics from a progressive and Democratic perspective. It was founded by Lowell Field, whose purpose was to help get Democrats elected. The site focuses on both federal and local races in the Commonwealth, and has sections dedicated to covering specific issue and policy arenas such as energy, the economy, LGBT issues, health, guns, and immigration.
Washington: Washington State Wire covers the politics, policies, and personalities of Washington State. Their Morning Wire gets you up to date on everything you need to know to start your day informed and make sure you check out their podcasts.
West Virginia: West Virginia Strong tells stories of the people of West Virginia, and focuses on highlighting the personal stories and experiences of West Virginians in the context of national issues. While you won't find much on polling data or legislative research here, this blog is a great reminder of who politicians should be always thinking of: the people.
Wisconsin: WisPolitics covers Wisconsin local and state politics and national politics as it relates to the people of Wisconsin. The site also has opinion pieces, interviews with newsmakers and politicos, and podcasts. 
Wyoming:  WyoFile is an independent, member-supported, public-interest news service reporting on the people, places and policy of Wyoming. WyoFile's mission is to inform and engage Wyoming through in-depth reporting in the public interest. WyoFile aims to reestablish the primacy of facts in Wyoming's public discourse — to ensure that residents, community leaders, business leaders, politicians, agency personnel and policy makers all have access to, and faith in, the information they need to participate effectively in civic life and self governance.
Political blogs are hard to find share ones you like,  drop us a note.
 
Categories
Campaign Blog