Political Newsletters Political Consultants Read Before Breakfast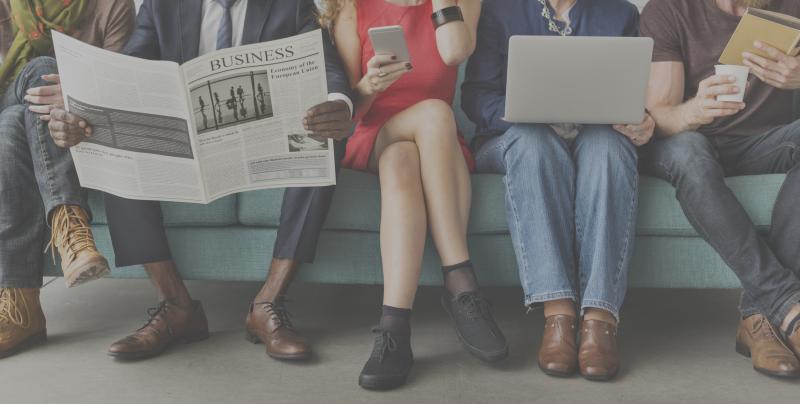 Start the Day Right with These Top National, Political Newsletters
Political news moves at a breakneck pace, and while following along on social media can be a great way to keep up with the latest blips on the screen, we also like to read a handful of political newsletters before stepping into the office. Sometimes even our own. These newsletters give concrete analysis and offer a little more depth than a tweet, without being quite as long as a full-length article. If you are looking for our list of state blogs go here.  
Here are top political newsletters that we subscribe to….
This quick and concise morning intel audio from Politico covers the day's top national headlines. The audio is paired with a transcript, including links to the stories mentioned. Politico Playbook is one of the top-rated political newsletters by political professionals and is an easy listen to start your day with.
Another one of Politico's political newsletters is the Politico Pulse. This morning round-up serves up a huge host of political snippets focusing on health care, politics, and policy. Plus, their breaking news updates are handy for the workday when you want to know what's going on but don't want to be distracted by social.
This fifteen minute daily podcast is hosted by reporter Gideon Resnick and comedian Akilah Hughes, who break down the day's top news in a way they describe as "what 'Fox & Friends' would sound like if it were hosted by two people whose parents read to them as children." Enough said.
The Washington Post's daily political cheat sheet is a great way to say in the loop. It is a rundown of the day's biggest political news that can be read in less than five minutes.
A New York Times guide to the political news cycle that cuts through the chaos of the day-to-day political noise. Get straight to the point with this political newsletter.
Start your day with Mike Allen's top 10 stories of the day. He breaks down the main points of these 10 stories, along with links to the full story if you would like to dig deeper. It's about a five-minute read and includes helpful pictures and graphics.
Charlie Cook, Amy Walter, Dave Wasserman, Jennifer Taylor and the rest of the team at the Cook Report do a great job of sorting through a ton of information to rate races in an easy-to-understand way. The Cook Report is still a solid source for politico intel.
This daily newsletter gives a handful of one-sentence article summaries on a topic of the day, along with links to the full articles. It also provides a link to one story as a daily "break from the news," as well as the crossword.
Funny, sarcastic, informative, and easy to digest all wrapped up into one daily email. We cannot say enough about the Skimm, and it is certainly one of the favorite political newsletters in our office. It's a quick but effective deliverance of the top stories of the day. 
This occasional newsletter from the inbound marketing gurus at HubSpot gives all kinds of business and marketing insights and more. Their dispatch might contain a list of essential TED Talks, Snapchat updates, web design ideas, and more. It's not politically focused at all, but it feels like a little B-school update when it arrives.
We post new, informative content twice a week on topics ranging from advocacy to political campaigns to digital strategy. You will never get bored with our blog—each month the focus is on a new topic in order to incorporate the voices from our experienced staff. When you sign up for our blog, you will get a weekly email with updates on what we have been writing about.
Other Newsletters: 
Take a look at these options and find which suits you best. Once you find the political newsletters you like, you'll be able to get into a routine of staying up to date with the latest headlines and remain informed. Need additional help? Drop us a note here. 
Categories
Political Consultant