Campaign Job Descriptions: Winning campaign Team = Clear Campaign Roles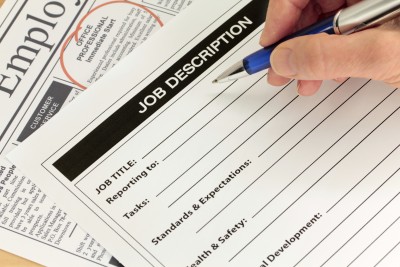 Campaign Job Descriptions To Build My Campaign Team.
Once you've decided to run for office, one of the first things you'll have to do is think about campaign structure. Define your campaign roles— paid and unpaid— and write out campaign job descriptions that will help you build a winning campaign team. A candidate's campaign staff is incredibly important in making a campaign not only successful, but also more manageable and fun for the candidate and everyone else involved. Naturally, larger campaigns will require a more robust team, but even a small campaign will need a few essential staff members.
Campaign Manager
No matter the size of your campaign or what level of office you're running for, you will always need a campaign manager. Your campaign manager is the lifeblood of the campaign. For local campaigns with small budgets, your campaign manager may be a volunteer. However, for larger and more competitive campaigns, an experienced campaign manager is crucial for success. This is often hard to find, which is why it's critical to be clear when writing job descriptions.
Especially for a campaign manager, you'll want to keep the campaign job description vague, as managers often need to evolve and assimilate to specific campaigns. You never want to set the wrong expectations. Once you get into the hiring process, the interviews will be the most important part. There are three main questions you will want to ask yourself when interviewing and evaluating a potential campaign manager: 
Will I get along with this person? This is arguably the most important question to ask yourself. Over the course of a campaign, you will spend hundreds of hours, early and late, working with your campaign manager. If you don't enjoy their company, it will make for a very unpleasant campaign. 
What are their qualifications? The qualifications you will want in your campaign manager depend on the level of office you are running for. You'll want to make sure that your campaign job descriptions reflect the type of experience you're looking for. If you are a first-time candidate running for local office, it's unlikely you'll get someone with congressional campaign experience, but you may find someone who's been volunteering on local campaigns in the area for years. If you are a proven candidate running for a competitive seat at a higher level, you will want to look for someone who has at least some experience managing campaigns at that level. 
Do they have good comprehension skills and the ability to turn around work quickly? A campaign manager will be juggling a million things at once and working with a million people at a time. It's important that they can quickly understand things and produce good work at a fast pace. While you may find out some of this through an interview, providing them with an exercise to do under a tight timeline may give you good insight into what they'd be capable of if hired. 
Fundraising Director 
Unless you are running a very small campaign that will not require a communications program, you will need money to run a successful and competitive campaign—and you will need help to get this done. Though sometimes a campaign manager can help do this, oftentimes they will be far too busy (and even if they have some time, they can make better use of it). Therefore, you will want to hire a fundraising director to be fully focused on helping raise money for the campaign.
Your fundraising director will be your right-hand person when it comes to raising money. This individual is responsible for your fundraising operation in its entirety. Depending on how you set up your campaign, this person could be making large asks from donors with you or managing the day-to-day operation of your fundraising team (if you have one). You'll want your campaign job descriptions to reflect what your needs are. You will want someone who has experience doing call time with a candidate, is comfortable making direct asks for money on your behalf, knows how to organize and recruit donors to attend fundraising events, and has a proven record of raising money for a campaign.
Field Organizer/Volunteer Coordinator 
Another important part of any campaign is the field organizer. While times have changed and traditional field programs may not be as prominent in campaigns as they once were, campaigns can still benefit from a field organizer or volunteer coordinator to help run phone banks, door-to-door canvassing, and other efforts. You'll want to make sure your campaign job descriptions are up-to-date and reflect what you will need out of your field organizer or volunteer coordinator. 
Political Consultants 
Chances are you won't be able to hire campaign staff for every job that needs to be done on your campaign, and that's fine. That's where consultants can come in handy. You can use consultants for your communications efforts (digital, mail, television), general strategy, field, phones, and more. While you won't need campaign job descriptions to hire a consultant, you will still want to be deliberate about hiring a consulting firm that's right for you. 
Others 
Each campaign is unique and will need help in different areas. Below are a few other positions you may need campaign job descriptions for: 
Treasurer: This individual is responsible for the bank account. When figuring out the job description for this person, you'll want to be sure to include that they must be a lawyer and be able to interpret election law in an effective way. 
Compliance Manager: Whether it's a volunteer, staffer, or consultant, a compliance manager is very important. Working alongside with your treasurer, this person is responsible for making sure you follow all laws and regulations when running your campaign. 
Scheduler: Schedulers have one of the more important jobs on this campaign job descriptions list. Scheduling is truly an art form. This person is responsible for scheduling all events for the candidate and, unfortunately, declining invitations as well. This person controls the candidate's life, so make sure it's someone who can handle some pressure.
Pollster: The pollster is responsible for managing surveys and research, but most importantly, this individual will advise the campaign on how to interpret the polls and use the findings to message appropriately. 
Have more questions about campaign roles and how to write campaign job descriptions to build a winning campaign team? Drop us a line!
Categories
Campaign Staff