9 Campaign Plan Tips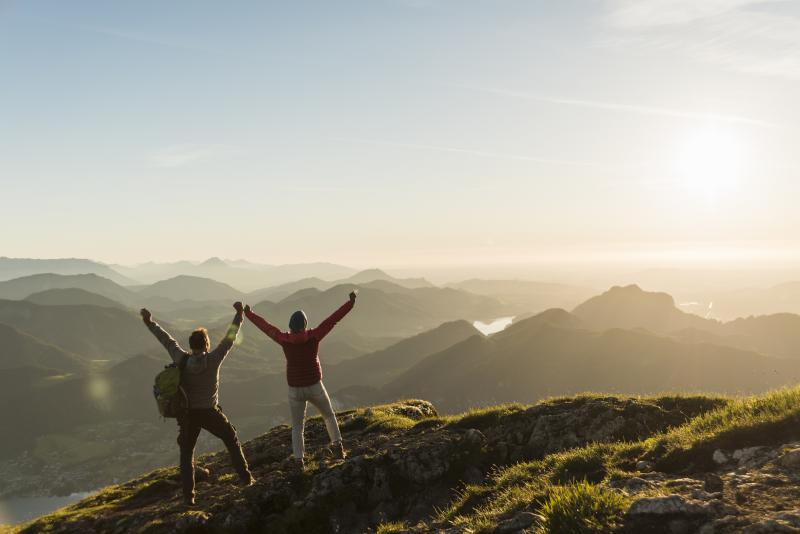 9 Campaign Plan Tips To Give You The Best Chance of Winning
If you're running for office, you're going to need a campaign plan. Your campaign plan should outline the challenges and opportunities you anticipate facing over the course of the election cycle as well as your priorities and goals. With these 9 campaign plan tips, you will give yourself the best chance of winning your race:
1. Have a campaign plan that outlines specific goals:
Give yourself a pat on the back if you've already outlined your campaign strategy and a timeline to reach your goals. If you haven't already, take a moment to do this now.
Keep in mind that the goals you outline in your campaign plan should be specific. Don't just write, "Raise $10,000 by April, 1 " Make sure you've outlined a specific, measurable, achievable, relevant and time bound goal (SMART goals).
For example, "I will knock on 500 doors in county X by April 1,  and raise $10,000 for my campaign." This way your campaign team will know what action needs to be taken to reach your goals and the way to assess and measure whether you are meeting your set goals.
2. Build in flexibility:
You should treat your campaign plan like a living document that will change throughout your campaign. For example, maybe you only planned to raise $10,000 dollars and you've raised $20,000 OR perhaps, you've raised less money than you anticipated.
Depending on the budget you're working with you may have to scale back on some of your communications strategies (e.g. direct mail, digital advertising) or expand your budget into new mediums (e.g. TV and radio). Whatever it may be, just be open and flexible to change. This is all part of the fun!
3. Save money as long as you can
Every dollar you spend early on in the campaign is a dollar you wish you had in the last 60 days of the campaign. Be careful to watch what you spend early so that you can make strategic decisions that will benefit your campaign closer to election day.
Having a comprehensive budget in your campaign plan will help ensure that you don't spend all your money at once. There are also cost-effective ways to reduce your spend on communications mediums. When it comes to paid digital communications, buying media ahead of time and printing mail pieces in gang runs can save you 20 to 30 percent. Planning ahead for different financial outcomes will give you a leg up during the campaign so that when you're faced with a decision, you've already crafted an approach that falls in line with your broader campaign goals.
NOTE: plan to spend 70 percent of your budget on communicating with voters.
4. Have a real vote goal:
A vote goal is the number of voters you need to win your election, and while it seems intuitive, not all people include a vote goal in their campaign plan. Your vote goal is calculated using overall turnout in your district and party turnout, which means that generally, the vote goal is a guess.
However, having even a ballpark number is better than nothing. Your vote goal will help drive the strategy that you deploy in your campaign plan and help you determine what districts you'll target via digital ads and how many pieces of mail you will have to send out. These elements are all critical to determining a solid budget.
5. Hire fundraising staff early:
Make sure you are prioritizing fundraising and your campaign plan reflects that. It's always good to start fundraising as early as possible. That being said, don't hire a fundraising coordinated just to hire someone. Build a timeline into your campaign plan that gives you the leeway and room to take your time when hiring a fundraising coordinator.
6. Be strategic when you hire your entire campaign team:
Just because someone has worked on a presidential campaign, or a local "expert" does not mean they know anything about how to win your race. Hire people who you trust and will give you good advice. Make sure you plan the time to find the folks you need. Be sure to use your local resources, friends, and family who can help be your canvas volunteers.
7. Website:
All legitimate campaigns have a website. A website is a 24-hour employee that works for you all the time. You don't have to spend a ton of money to have a good website. While your website should be a line item on your campaign plan budget, with programs like Squarespace and WordPress, even amateur techies can set up a website at a low cost. Just keep in mind that you don't need to hire an expert to have a well-designed campaign website.
8. Get good legal help
Silly mistakes can derail your campaign. Make sure you write the steps you need to qualify and be on the ballot (e.g. Have you submitted all the right materials to run for office legally?). Depending on your race and how much money you have, it might make sense to hire a lawyer, so that you are clear on what you need to do to follow the rules. Your lawyer can help you with the language/messaging you're using on direct mail your digital ads and ensure that you are complying with campaign finance law in the United States.
9. Make your campaign team read the plan:
So you've put the grunt work into writing a good campaign plan. Your campaign plan is something that you should refer to throughout your campaign. When things start to get really hectic leading up to your primary or general election, your campaign plan can help refocus your attention toward your initial goals and serve as a resource that you can turn to when making game-time decisions.
Also, make sure that people on your team have reviewed the plan and are on the same page as you. Hold a political campaign plan review with the top campaign staff members and walk through the plan highlights. Keep in mind that your campaign plan is a living document, so make sure that it gets updated throughout the campaign.
Make sure you've covered all your bases! Now that you've read 9 campaign plan tips, be sure to check out 9 political campaign tips.  
Categories
Campaign Tips