Content Marketing for Non-Profits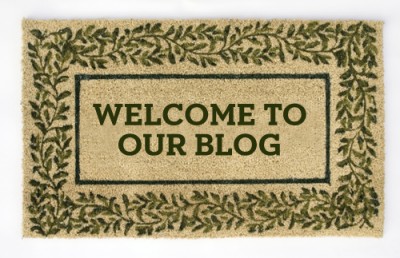 Content Marketing for Non-Profits: How to Use Your Non-Profit to Market Your Non-Profit
Content marketing for non-profits is similar to marketing a for-profit company. The goal is to leverage the expertise inherent within your team to help market your organization. And one very common method of sharing this expertise is through blogging. The more people who view your blog posts online and the more keywords you use in those posts, the higher your non-profit will rank in Google searches. As you may have noticed, this is what we do at The Campaign Workshop. And, while we didn't always claim to be experts when it came to content marketing  and search engine optimization (SEO) strategies; throughout the course of the last three years we have compiled a few "best practices" that may be of help to your non-profit:
Post the answer to Frequently Asked Questions. It's likely there are a number of questions regarding your non-profit issue which swirl around the interweb. It's also likely that your non-profit has several people that could be authorities for answering those questions. To get started, you can do some simple Google searching to determine what some of the misconceptions about your topic exist, or you can even invest in software to help you determine which keywords are most frequently searched.
Use simple but compelling language. With content marketing for non-profits Like most marketing, we recommend that you strive to keep your communication short. People don't have the time or the desire to read long, drawn-out posts and you really don't need a lengthy post to make your point. Two or three paragraphs is adequate.
Include an image. As we've written before, images can often speak louder than words. They also have their own distinct properties that can increase your non-profit SEO.
Link to past content or to outside content. Linking to outside content can help make your posts more desirable to Google and can help to create an interactive experience for your reader. They also give your posts a sense of authenticity and authority.
Include a call to action. Your engagement doesn't have to end with a blog post. Ask for reader input, comments, etc. to keep the conversation rolling and to help keep your post relevant.
Don't be afraid to talk about and link to other organizations. Doing this will increase your SEO. And, as an added bonus, other folks may find your post when they look for the organizations you link to.
Don't reinvent the wheel. Sometimes it is more effective to comment on existing content on your site than to create new content. The more you utilize existing content, the less heavy lifting you will need to do to keep generating new and attractive content.
One person can't do all the blogging. The more you spread out the writing responsibility for your content marketing, the more effective your nonprofit blog will be as there will be more topics that can be covered.
Don't be overly self-promotional.   When it comes to content marketing for non-profits the more selfless you are the better. If you are constantly selling a product, service or asking for a donation the quicker you will turn off your reader.  The goal of good content marketing is to establish your organization as the expert or authority on a topic. By asking and answering questions that people want to know about you will build an audience for your blog and website and maybe raise some money in the process as you find other like-minded folks who are committed to your mission.
Have questions about getting started with content marketing for non-profits or want to share some best practices?  Add them here:
Categories
Content Marketing