Good Political Consulting Firm Traits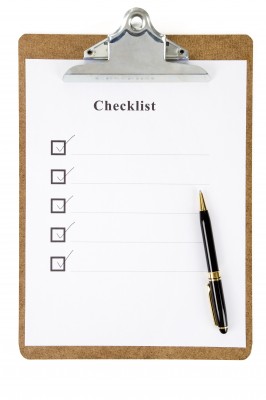 A Good Political Consulting Firm is Hard to Find
A Political consulting firm comes in a variety of different shapes and sizes. Each undoubtedly has its own strengths, weaknesses and areas of expertise. However, regardless of the medium in which they specialize, there are a few traits that stand out in any good political firm. Below is a general, but crucial list:
Trustworthy:
Your political consulting firm will be privy to all of the major ups and downs of your campaign. Depending on the campaign, they may also be entrusted with sensitive data, lists and information. Therefore, you will want a firm that you can trust to keep that information safe. Similarly, you will also want a firm whose guidance and advice you can trust. Otherwise, there's really no point to hiring a firm at all.
Honest:
You've got a lot going on in the day-to-day of your campaign, so you really need a political consulting firm that doesn't beat around the bush.  Make sure your political consulting firm is upfront, honest and not afraid to make their opinion known, even if it's unpopular. Because at the end of the day, your political consulting firm should be there to provide you with honest advice, rather than to be your yes-man or woman.
Principled:
It's important that you have a political consulting firm that shares your core values. That way, you can rest a little easier knowing that your political consulting firm isn't playing both sides of the field. Know your political firm's core values and make sure that they coincide with your own.
Integrity:
There's no question, consulting firms have to make money. However, you want a firm that above all else has your best interest at heart. For instance, would your political firm make money if your campaign spent 15k on bumper stickers? Sure they would.  What's important here is that you want a firm that will tell you that that plan is actually a pretty bad idea.
Experienced:
You want a political consulting firm that has the right experience and knowhow when it comes to your type of campaign. After all, you wouldn't hire someone to fix your car that only has experience fixing water heaters. So, before you hire a political consulting firm, be sure to ask for a list of relevant experience.
An Eye for Micro and Macro:
Campaigns are more like a game of chess than checkers. You want a campaign consulting firm that thinks in terms of both short-term and the long-term strategies. In other words, it's important that your campaign firm thinks ten moves ahead of your opposition, while also helping you to focus on the day-to-day tasks at hand.
Dependable:
Campaigns can be hectic. Your consulting firm should be a voice of reason and organization throughout all of the chaos. Make sure that your political consulting firm follows through with what they say they are going to do, and that it shows up when it says it will. The last thing you need is another thing you have to manage yourself.
Have any other traits for a good political consulting firm? Share them below.
Categories
Political Campaigns