Why Should My Campaign Consider Union Printers?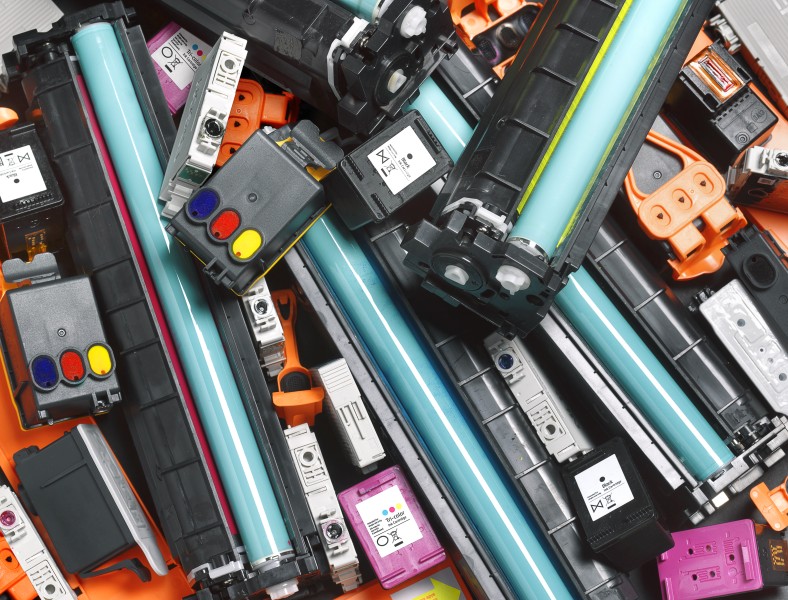 Here's a Rundown on What Union Printers Are and Why They're Important in the Political Space
Why are unions and union printers important? 
Post-pandemic, unionization efforts experienced a surge of support in the public sector, from coffee chains to online retailers. It is estimated that in 2022 alone that more than 16 million people were represented by a union and 60 million workers wanted to join a union but were unable to do so (Economic Policy Institute). Public support for unions continues to grow in 2023.
Unions benefit the middle class and the progressive movement because they work diligently to protect their members and ensure fair wages.  On average, nonunion members earn 85% of a union worker's wage (U.S. Department of Labor).  Unionization gives employees additional bargaining power when negotiating pay, working conditions, benefits, and parental leave. They also provide access to additional training and learning opportunities, ultimately resulting in skilled professionals who can execute your project to often tight deadlines.
Supporting unions is important to The Campaign Workshop (TCW), and we work almost exclusively with union printers as a result.
Why should my campaign use a union printer? 
If you're a progressive candidate running for office, supporting union printers is a must. Union printing is something other progressive groups and organizations look for as a litmus test that a campaign supports progressive values and the well-being of hardworking Americans. If you're interested in endorsements in the progressive sphere, you must run a campaign that they can get behind, and this includes selecting a union shop for your printed materials.
How do I know a piece has been printed by a union printer? 
You will recognize pieces printed by union printers by their "bug" or label on printed material.  If a piece does not have a union bug, it likely was not printed by a union printer.  Only print shops with their employees unionized by recognized union organizations, or shops that have a valid union label license agreement, are authorized to print the union printers' bug on their pieces.  The bug is indicative of union-approved working conditions at the print shop.
The largest printers' union is the Allied Printing Trades Council, whose employees are members of the Printing, Publishing, and Media Workers Sector (PPMWS) of the Communication Workers of America (CWA) or the Graphic Communications Conference of the International Brotherhood of Teamsters (GCC/IBT).
How do I source a union printer?
At TCW, we partner with union printers across the country. Contact us if you need help managing your printing and mailing through a union printer.
If you want to look for a union printer on your own, use these websites to find Allied Printing union printers and GCC/IBT union printers.

What should I look for in a union printer?
When looking for a union printer, be sure to have a clear idea of what it is that you need for your campaign mailer or handout.  Most importantly, do your research.  Check out the printer's website, ask for samples so that you can evaluate the quality of their work, and, most importantly, ask questions.  
When TCW chooses a union printer for a project, we take certain criteria into consideration: 
-How much will it cost to print? 
-What size print run is needed? 
-Can the printer meet your mailing schedule? 
-Is gang printing (running different pieces at the same time) possible to reduce costs? 
-Where is mailing done? Is it in-house or at a separate location? 
-How is data processed? 
-What machines are they using to print? 
-How secure is the print facility and file storage?

What happens after my piece is printed?
Printing is only part of the lifecycle of a mailer. If a piece of mail gets printed but never leaves the print shop, you have a big problem. In addition to your union printer, make sure you have a mail house lined up.  Many printers will offer mailshopping as part of their services, while other printers may partner with outside mail houses. Both in-house mail departments and partner mail houses can be very helpful to your campaign. Mail houses organize household data, sort mail, and drop the mail at the post office sectional facility (SCF). 

The printing process can be complex, particularly when it comes to mail, so it's important to understand the scope of your project and whether it makes sense to work directly with a union printer or through a consultant. Managing the print and mailing process yourself may take more time and resources than you have available, so it might be worth getting this off of your plate.
Have questions about union printers or need help planning your direct mail campaign? Contact us here and our team will be happy to help.
Categories
Print Production