Campaign Manager Contract -Why You Need One.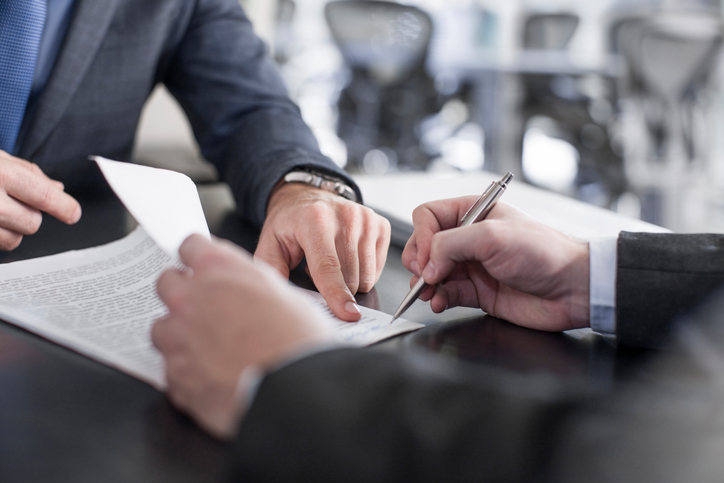 Why and How to Make a Campaign Manager Contract
A campaign manager contract is a important a step to write and sign before you start. Whether you are a candidate who decided to run for office and you quickly found out that you couldn't do it alone or you are a campaign staffer hired to work on a campaign and you want to make sure you know your compensation, having a campaign manager contract or other agreements is critical. As the days get longer and the campaign picks up, it's easy to forget to formalize the campaign manager and campaign staff roles. Make sure you have a campaign manager contract or campaign staff letter of agreement. Whether you are a staffer for a candidate, a treasurer, or you fill another role, you want to make sure you put it in writing.
Start from the beginning
Before you get hired by a campaign make sure you start with a letter of agreement.
Campaigns move quickly and it's important to get contracts signed and finalized before you're in the thick of it. A contract ensures that you and your campaign manager are on the same page before the campaign is in full flight because employee issues can be a distraction from the goal of victory on Election Day.
Here are a few things your campaign manager contract should cover:
Is your campaign manager an employee or a contractor?
For both tax and liability reasons, it's important that both the campaign and the staff are clear on how the campaign manager and staff will be employed. In most places, by law, if you are working on a campaign for more than six months and it is your sole source of income, you need to be an employee. This is why you need to talk to a lawyer. 
What is the separation plan? 
What happens if the campaign falls apart? Spell this out clearly in your letters. Prepare for the worst early on, because it is always easiest to figure out an exit when everyone is still talking to each other.
 
Campaign pay and benefits: Are there any results-based bonuses?
It's important to clarify what will and won't be covered by the campaign. Don't skimp on the details and make sure to detail if and what travel will be covered by the campaign, whether there's bonuses paid if you win, and answer other important questions. Getting clarity before the stress of a campaign sets in is crucial.
Do you have start and end dates?  
When does this campaign begin and when does it end? Make sure this is clear. Account for runoff possibilities within your timeline.
Is the payment amount clear?
How much will you get paid for the campaign? Make sure this is expressed. 
 
Have you spelled out timing of payments? 
Make sure you are paid at least one month in advance. Make the pay schedule clear for your campaign. Are you paid every two weeks or every month?
Who pays expenses, at what rate, and when?  
At what rate are expenses paid for things like mileage? How quickly will these be reimbursed? 
Do you get a win bonus?  
We are not big believers in these, as it takes a long time to collect on them, but some people swear by their benefits. If you want one, make sure you are clear on how it will be paid out.
Is there a confidentiality agreement? 
If you need to part ways, you don't want your campaign manager using their knowledge of your campaign against you. Confidentiality agreements are essential in any campaign manager contract.
Who owns campaign materials and lists?
Make sure it is clear who owns lists and other items and information used by the campaign. Usually, it is the campaign that owns them, but if you have your own contact lists, you should protect that. 
How are roles defined?
Campaigns move very fast. Without a clear sense of direction, things can get out of control quickly. It's important that you outline your campaign manager's responsibilities and powers—such as hiring and firing—from the get-go.
Are you complying with election and employment rules?
Laws vary and, again, you should always talk to an attorney before you send anything to your campaign manager or staff to sign.
How are you addressing conduct on the campaign?
Harassment and bad behavior should not be a part of campaign life. Make sure your campaign sets a standard for professionalism and does not tolerate unprofessional behavior by staff or anyone associated with the campaign.
Like most contracts or letters of agreement, a campaign manager contract may not seem necessary until it's too late. Protect your campaign and your campaign manager by agreeing to a clear and effective contract from the start. Please reach out to an attorney once you write a draft and have them help you. If you want other advice on running your campaign, check out some of our other tips!
Have questions about a campaign manager or campaign staff agreement? Ask them here!
Categories
Campaign Management