How to Write the Perfect GOTV Phone Script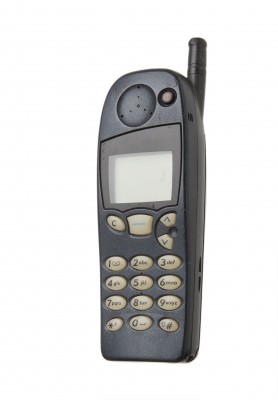 The Ins and Outs of Writing a GOTV Phone Script
A phone script can have a lot of different purposes. Today we focus on the GOTV phone script.  Here are the basic questions to ask to make sure your GOTV phones stand out:
What is the goal? What are you trying to do with your call?   Do you want to persuade voters or identify supporters? No matter the call, a simple phone script is not hard to write. The key is to make sure you pick one clear goal for your call. The more things you are trying to do, the less the voter will understand it.
Who will be making the calls? It important you take into consideration who will be making your phone calls when you write a phone script. There are benefits and problems with every type of caller. Professional callers are not as personal as volunteers but can do a lot of calls in a very short period of time. Well-trained volunteers are the best callers you can get. But even with today's predictive dial technology, like NGP VAN and Call Fire, you still can't get calls done as quickly as professional callers. With good training and modern technology, you can have great quality calls and make more calls than ever before.
Stop the robocalls Robocalls have been overused and it is just time to do something else. folks hate them and I would rather you take the money hire canvassers or buy your volunteers some pizza. 
Who is the target? One of the key points in writing the perfect phone script is to make sure you GOTV phones speak to the target. You are wasting money and effort if your script does not connect with your voter.
What is the one thing you want folks to know? Clarity of message is an absolute must in a call. You want to make your phone script as short as possible in order to fully convey your message.
What would you like to find out? Phones have a number of different uses and purposes. Are trying to figure out who supports you? Who will turn out? Who will give you money? A phone program can answer some of these questions, and more but it is important that you write that into the phone script.
Will this call make a difference? A final thought before you put your money or volunteer time into a phone program - make sure the call will make a real difference by accomplishing a goal, identifying voters and persuading them. The bottom line, if you don't believe a call will help you achieve your goal, put your resources elsewhere.
Read it out loud: a good GOTV phone script should be natural.  The way it sounds matters. Take your time and read it out loud and practice.
Try texting - for a younger voter or for someone anyone who has opted into texting a text program is worth a try.  Just don't spam folks. 
Have questions about writing the perfect GOTV phone script or how to integrate GOTV phones with mail? Ask them here or download our ebook on voter turnout.
Categories
GOTV