Feb 26, 2018 by Joe Fuld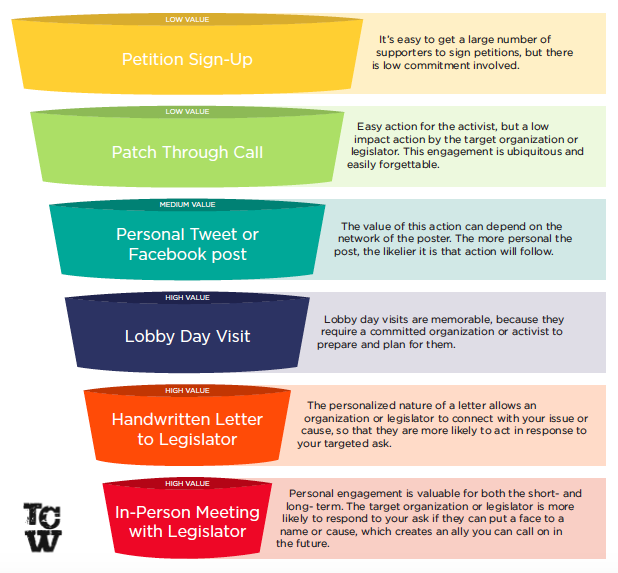 Advocacy Engagement Funnel: Don't Miss Your Advocacy Engagement Opportunity... 
What is the advocacy engagement funnel?
It is hard to be intentional about advocacy engagement. That is why we built this handy advocacy engagement funnel. Think of your advocacy strategy as a funnel. You need to define what a high-value contact vs. a low-value contact will be. You want to have a clear strategy to move your action-takers to make a more meaningful action. The more personal the action the higher the value.