Tips for Building Your Ballot Measure Coalition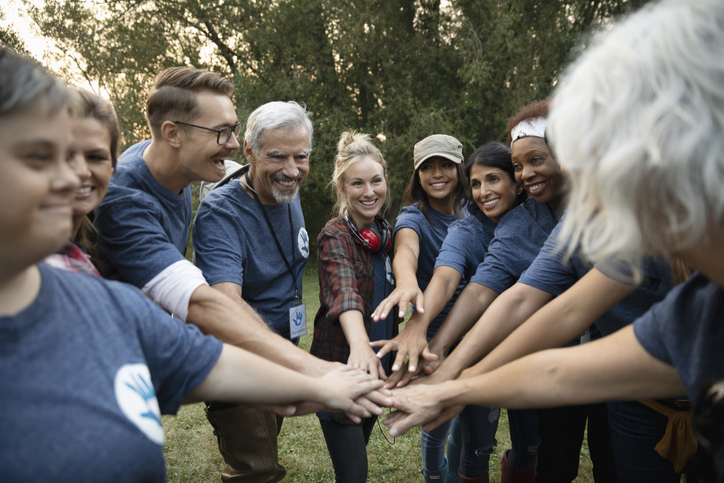 Building A Strong Coalition For Your Ballot Measure Campaign Is Critical To Ensuring Success On Election Day. 
Ballot measures are a cornerstone to our democracy and an important medium for citizens to influence and create public policy through the electoral system. It allows everyday people to craft policy language, garner support, and put ideas up for a public vote. Ballot measures have been used to both expand rights to citizens and also restrict rights to certain communities and groups of people. With no candidate at the center, ballot measures are people powered, therefore, it is critical to form a strong coalition to run a successful campaign. Below are some tips and considerations to remember when recruiting and building a ballot measure coalition.
What is a ballot measure coalition?
A ballot measure coalition is a formalized alliance of interested parties joining together for a specific cause to achieve a mutually desired outcome. For ballot measures, a coalition is made up of a variety of individuals, groups, and organizations aligning themselves in support of or opposition to a specific initiative appearing on the ballot. These groups can include grassroots organizations, community leaders, impacted people, consultants, legal entities, national organizations and many more. These groups come together for a single or series of initiatives that may appear on the ballot at the local, state and national level. 
 What you have vs. what you want
An individual or group leading the ballot initiative should start by mapping out their coalition and assess who is currently in their network and who is missing from it. Check out our blog on coalition mapping for a handy tool on how to do this.
It's essential to determine whether your network has every voice needed to have an inclusive and effective coalition. Are there individuals or organizations dedicated to the all the roles and activities needed? (e.g. signature gatherers, legal reviewers, communications folks, GOTV etc.)  Do you have members from all impacted communities that will benefit or be harmed by the proposed initiative? If there are any noticeable gaps in the initial assessment, then start with the people you know to get connected to interested parties who could fill in those gaps.
When should your coalition begin?
A coalition is only as strong as the relationships are. Start building relationships with coalition members as soon as possible, so that when the time comes to really put in the work there is more campaign buy-in from coalition members and accountability to each other. Once the campaign begins, create a memorandum of understanding (MOU) that all coalition members agree to. The MOU should at the very least clearly lay out what each partner is contributing to the coalition, who will be receiving any assets at the end of the campaign, and most importantly who will receive the data collected.
Agree to measurable goals
Like any campaign, all people involved should have a clear understanding of what the goals are, how they will be measured, and what their role is in achieving those goals. This can be laid out in the MOU, but could also be included in the strategic campaign plan. Have clear and measurable goals for everyone involved in the coalition, for example, how many signatures will be gathered and by whom, how much money will be raised and by whom, how many voters will be spoken to and by whom, how many press pitches will be made and by whom? All of these specific goals will help coalition members understand who is doing what and allow  for progress to be tracked.
Delegate the work
Often the individual or convener of the coalition takes on all the work of the coalition, which  is not useful or effective and defeats the purpose of having a coalition. As a campaign plan is written note what types of roles and activities are needed. Based on that there will be a better understanding of what types of partners are needed in the coalition. Is there a need for boots on the ground and does that means you need a robust grassroots organization? Do you need to change public opinion or raise public awareness which means a need for a partner with a robust communications team? Who is responsible for the research, polling and legal review? All of these questions will help you seek out the most effective partners for your ballot measure coalition.
Center those most impacted
The last thing to remember is that most ballot measure coalitions form to propose beneficial new laws or keep a harmful initiative from taking effect. This means certain people and communities will be impacted by the outcome of the election. Therefore, it is critical those impacted people are central to all the decisions made by the coalition. These are the stories, experience and ultimately lives that are most important in any ballot measure campaign. Ensure their voices are represented and given decision-making power within your coalitions, because if it is not for them then why is the coalition forming at all.
For other campaign tips to help you build a successful campaign check out our 9 Political Campaign Tips blog.