Advocacy Trainings: 7 Questions w/ Martín Diego Garcia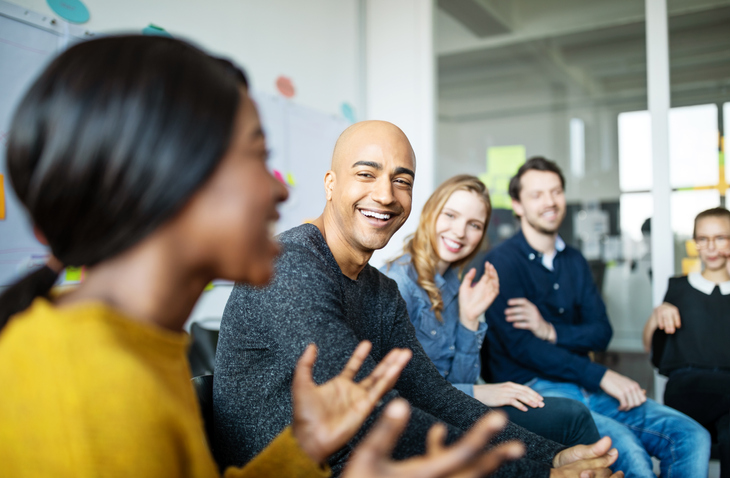 Advocacy Trainings: Everything You Want to Know 
Martín Diego Garcia has worked to promote a more representative democracy throughout his career. He has worked on candidate and advocacy trainings to support marginalized communities and progressive politics for the last nine years. Martín began his career as a member of the Gay & Lesbian Victory Fund and Institute's political team. He worked with Latino Victory Project and Wellstone Action before joining The Campaign Workshop as a Vice President with a focus on training and strategic planning. He graduated from the University of California, Santa Barbara and is a graduate of NOI's New Media Bootcamp, a CPL New Leaders Fellow Alumni, and a Google's Next Generation Leader. We talked with Martín about his experience in the advocacy space and learned more information about The Campaign Workshop's advocacy trainings. 
Tell us a little bit about your career path. How did you get involved in the advocacy and nonprofit space?
Growing up, even though I did not understand it then, there was lots of talk about organizing, collective power and how the government affected everyday people's lives. My dad was a union official and my mother worked for the unemployment department for the state of California. So, without realizing it, they set me on this path very early on. I started out my career mostly in electoral politics but quickly understood it was only part of the equation of pushing for a progressive agenda, especially one with an intersectional, equitable, and inclusive lens. You need an organizing and public policy component to any plan to really move the needle on any issue. Being able to see this play out in the fight for LGBTQ rights during the campaign for marriage equality and then again for Latinx and immigrant rights through the fight surrounding DACA and DAPA. Both of these movements and campaigns really had to think about the full circle of organizing, public policy, and elections to achieve any success.  
What are the three most important skills for advocates to learn? Why?
Strategy first and tactics second. Very often advocates are much more reactive than proactive. We spend time reacting to attacks and throwing all the tactics at the wall and hoping they stick. To be more impactful and to ensure we're building for the long term, it pays off to take the time to strategize. Build a strategy first and then choose the tactics that help implement your strategy. 
Relationships are key. For any campaign or advocacy effort you're working on, relationship building should be your main goal. The stronger your relationships are and the more trust you're able to build with your community, legislators, and decisionmakers, the better chance you'll have moving the needle on your issue. 
Own your story. In order to connect with others on an issue, we first need to understand what our story is that connects us to the issue. When you know and own your story, then you're able to utilize it to connect with others and hopefully move them on your issues. 
Why is coalition building essential to advocacy?
We can no longer work in silos in the advocacy space. In order to make a larger impact and build a united front for a progressive agenda we need to work in coalitions. They help amplify our messages and allow us to bring in more authentic messengers to key communities. 
What is the effect of storytelling on advocacy? 
We are wired for stories. It's how we've been passing along information throughout history. Stories are all around us in movies, books, music, etc. That's why using what people are already familiar with to tell the story about your issue is so effective. Having people who have been directly impacted as the face of your campaign can humanize your issue much better than facts and figures ever will. 
Tell us a little bit about the history of The Campaign Workshop's advocacy trainings. What is the purpose of them? Who would benefit from the advocacy trainings? 
Over the years we've been able to work on a number of different training programs, but we realized most public-facing programs are focused on candidate or electoral work and very few on advocacy. In order to offer support to our clients as well as other progressive organizations running advocacy programs, we started running our two-day advocacy crash course. 
How are The Campaign Workshop's advocacy trainings unique? What's your favorite part about them?
Our advocacy trainings are unique because they give participants a holistic view of all the different strategies and tactics used for advocacy work. This allows a participant who may have only seen one aspect of an advocacy program or campaign to gain a better understanding of how their piece fits into a larger strategy. The other unique piece is we bring in professionals in the field from both organizations and consulting firms to present on the topics. This allows participants to ask all of their questions on a particular topic to someone who has vast experience in that area.  
What is it like to be an advocate for progressive causes in today's political climate? Why do you think that's an important role?
I think advocacy work is more important than ever, especially to help protect those who are the most vulnerable or who need support to uplift their stories and leadership. Marginalized communities are being attacked from all sides and without advocates fighting day in and day out, many people in our country will find themselves in a much worse situation than we are currently in. 
BONUS: Have you read any exciting advocacy books lately that you would recommend to our readers?
Emergent Strategies by Adrienne Maree Brown 
Have questions about advocacy training or campaign training?  Drop Martín a note here:
Categories
7 Questions