Advocacy Training: 7 Questions w/ Martín Diego Garcia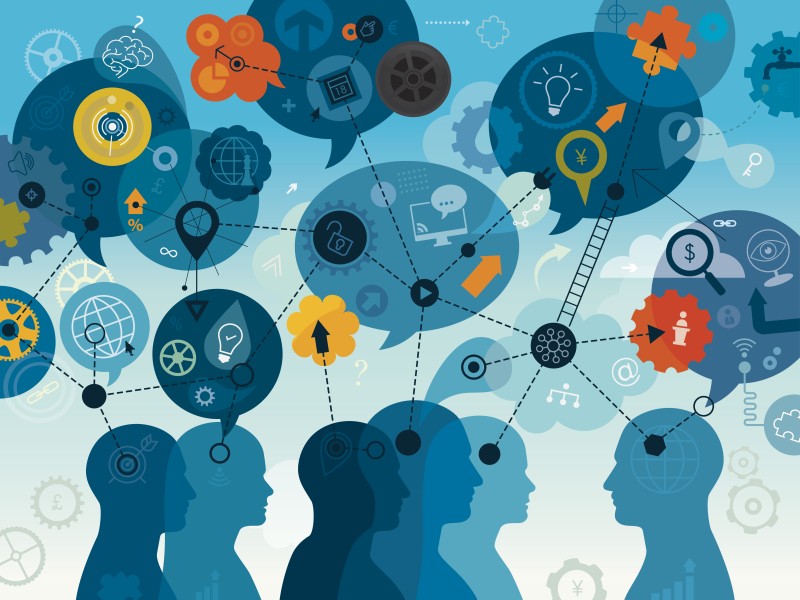 Advocacy Training: Everything You Want to Know 
Martín Diego Garcia has devoted his professional career to building a more representative democracy.  For the past nine years. Martin has developed advocacy training, and trained and developed the leadership abilities of thousands of candidates, campaign operatives, and advocates. He is passionate about uplifting marginalized communities and advancing a progressive and inclusive political agenda.
Martín began his career as a member of the LGBTQ+ Victory Fund Institute's political team. He also spent time at the Latino Victory Project and Wellstone Action, where he sharpened his skills in advocacy, strategic planning, and leadership development. We talked with Martín about his experience in the advocacy space and learned more information about The Campaign Workshop's virtual advocacy training.
How did you get involved in the advocacy training space?

Both of my parents and a good bit of my family and extended family are involved in advocacy in different ways. My dad was a union worker and worked his way up to be the president of the district council here in Los Angeles. My mom worked for the Employment Development Department of the state of California for almost 30 years. So the idea of organized action, particularly when it came to labor, was always something that I knew about. I think that caused me to get the bug for it… it was woven into my upbringing. I got involved in advocacy professionally with an internship at the LGBTQ+ Victory Fund Institute that I got through the University of California DC program. There I helped this organization identify, recruit, train, and support LGBTQ+ candidates all across the country to run for public office. Once I realized that there was a whole advocacy industry that I could be part of, there was no looking back.
What are the main skills and deliverables that clients learn during a TCW advocacy training program?

I think participants often come to the training having some experience in one or two of the topics that we discuss. Maybe they are a fundraiser or have done some digital organizing or canvassing, and they understand that certain skill set well. What many of the participants often walk away from our training with is that we start at the big picture and then get granular. We start with: How do you think about setting strategy and goals? And what does that mean? And what does that look like? How are they relevant to the work that you're doing? How do they connect with your overall goal? And then from there, we touch on all of the major pieces that go into running a successful advocacy effort. It gives participants a holistic view of what the whole puzzle looks like. This gives them everything from messaging to research, coalition building, organizing, fundraising, and budgeting. I also think the other piece is that we offer a lot of simple, effective, and tangible tools that people can walk away with to help them immediately after attending the training.
What advice do you have for someone that is just starting to build an advocacy campaign?

Take the time and don't rush into it. In a lot of campaigns or efforts, success or failure is determined by the amount of thoughtfulness and intention you put in at the beginning. Take the time to set goals and make sure everybody's on the same page with what you are trying to achieve. Take the time to do the research and have a thorough power map that shows what the current political landscape looks like. This helps you to make informed decisions and come up with a targeted strategy and plan.
What's your top tip for engaging supporters effectively in an advocacy campaign?

You have to meet them where they are. You should take the time to understand why a supporter, who has a million other things to do, is going to be interested and actively participate in your campaign. That takes listening, understanding, and relationship building. Only then are you able to fully understand why a community member or potential supporter is personally invested in achieving the common goal you're striving for. Start from there and meet them where they're at. From there, you can connect the dots on why the thing you're working on is important to their lives.
Why is building a digital presence important to advocacy?

You don't want to leave any supporters on the table. You don't want to limit yourself to one particular tactic. Everyone from my seventy-year-old parents to my five-year-old nephew is online. If you're not, you are losing out on an opportunity to engage folks and meet them where they are. With a strong and smart and effective digital presence, you can engage and get your message in front of people. People reach for their phones 150 to 200 times a day, so you're only truly meeting them where they are when you have a strong digital presence.
Why is coalition building essential to advocacy?

Particularly in the advocacy space, there are very few groups or organizations that have unlimited resources. Coalition building allows you to amplify your message and expand your reach to areas where you don't have expertise. You may want to partner with an organization that allows you to reach other demographics or constituencies. As an organization, you need to think through and understand what your strengths are and are not. Then find coalition members to help fill those gaps. This allows you to amplify and grow your efforts, increasing your potential impact.
How can storytelling shape an advocacy campaign and why is it useful?

This is one of my favorite topics and it's one of the sessions that I get to lead in our advocacy trainings. We often assume that if we just explain an issue with facts and figures, people will get it and be passionate about it. Well, as humans, we are not always logical beings. We are emotional beings, and we don't always make our decisions based on facts and logic. We are wired to engage and feel connected when there is some sort of emotion tied to an issue. When you're able to tell your story to explain an issue, you are adding a level of emotional connectivity. And you're also putting a face to the facts that you're talking about. For example, if we are talking about 100,000 Latinos dropping out of school, that number is hard to imagine. But when you give a story about a particular student and their struggles, there's something that pulls at your heartstrings and makes you emotionally connected. Adding a layer of storytelling allows folks to emotionally connect with your issue, increasing their drive to support your campaign.
Interested in attending our upcoming advocacy training? Learn more information here! 
Categories
7 Questions