Field Strategies for Campaign Success During COVID-19 And Beyond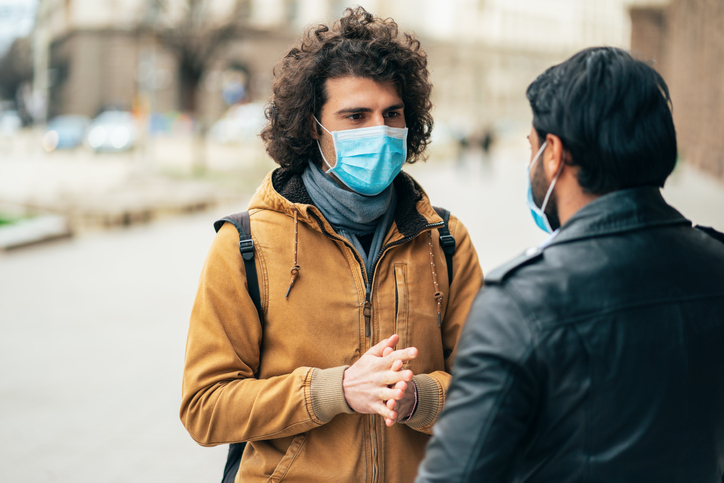 Field Strategies That Get Results During COVID-19
Field strategies are an important part of campaigns, especially for voter contact, data collection, GOTV, and persuasion. Whether you are running a public affairs campaign or a political campaign, field strategies won't get the yield you were hoping for if you don't have the right planning, preparation, and field strategies behind them. Now, during COVID-19, the importance of setting goals is greater than ever. Make sure you have a complete plan before you deploy any field strategies or other political tactics. 
Here are our tips for getting the most out of your field strategies for your political and advocacy campaigns. 
Plan first: Having a real field plan matters. Whether you are running an advocacy, accountability, or political campaign, a real plan for grassroots engagement will make sure your field strategies have the impact you want. 
Have a budget: A field budget is not written overnight (trust me I have tried this); it comes out of good strategy, planning, and really crunching the numbers. Make sure you are spending money on the right tactics and following the right strategy to get you the results you need.  
Know your numbers: Vote goals, swing votes on a legislative committee for advocacy campaigns, percentage needed to avoid a runoff, these numbers are important. Knowing where the votes will come from and reaching your goal is both an art and science. The right field strategies—door knocking, digital ads, phone calls, petition sign-ups, and others—will help you get there.
Use data wisely: Data can help make your campaign a success, but data alone without on-the-ground knowledge can be a losing field strategy. If a universe is too narrow, it can mean your canvassers walk past too many houses. If your universe is too wide, you may talk to folks who will have no impact on your campaign. 
Hire the right team: Good field strategies are all based on a team of people who can build toward your goals. Making sure you hire the right folks and are holding them accountable for their work is a critical part of winning.
Measure results: Having real goals for metrics on a daily, weekly, and monthly basis can really show whether or not you are reaching the campaign's goals. Sometimes campaigners don't want to know their results, but that is huge mistake. 
Keep your goals in mind: Understanding what your goals are will help you make sure your field efforts are actually helping achieve your goals or if you need other tactics to get the results you need.
Know your resources: There are three core resources in a campaign: people, time, and money. Every campaign has a different level of funding and different field strategies require different amounts of these three resources. Keep that in mind when deciding which field strategies to use.
Pick the right tactics: Not every tactic works to achieve your goal. Don't just pick a tactic because it is what we always do. Make sure you have tactics that will achieve the goals and get clear buy-in from your coalition. 
Canvassing—why canvass? 
Sign-ups at the door, face to face conversations, long form engagement, and fundraising does work (when it is safe). However, canvasing is not a one-size-fits-all solution. It can achieve different goals and outcomes.  
Phones—who you gonna call?   
Older people still answer the phone, and more people at home during COVID-19 answer phones more than before. Understand the rules about calling cell phones and build capacity accordingly.
Yard Signs
Yards signs are an ingrained part of campaigns and can be an important tool for down-ballot races and ballot measures.  Make sure you have an actual strategic goal for your sign campaign like visibility, drop-off, and low turnout voter engagement. Understanding your goals for yard signs will allow you to order the right number of signs and deploy and build volunteer and staff resources accordingly.    
List building 
Telephone town halls, digital ads, tear-off postcards, email, and user-generated content can all be part of a list building field campaign. Define metrics to achieve your bigger list building goals and what you need for yield from each tactic.
Texting 
Who can you reach by text? Understand the universe of voters you need to reach and decide if texting is a good medium to reach them. Older voters are not great to reach by text, but younger and middle-aged voters are better. Members are a very good target since they have a trust of your organization. 
Relational Organizing
Getting folks within the community to reach out to their friends and family is a powerful way to get real organic engagement. Relational organizing allows your volunteers and staff to put their relationships to work.  
For Recruitment
Having strong field strategies is a great way to find other folks who can help your campaign and movement. You can recruit through petition sign-ups to build your list or to find folks to create use-generated content that helps the cause. 
Petitions 
Petitions, whether online or in person, are a great way to layer follow up into your field. 
User generated content 
There are many user-generated content tools that you can use to build out a compelling message. Your field team can follow up with folks to get them to talk about the campaign and help you connect with the community.
Timing 
Field strategies have different ramp-up times. Petitions and full canvas programs, for instance, take a long time and have incremental growth. Patch-through calls or GOTV calls can move a lot quicker. No, matter what, it will take a while to reach peak outreach, so do not assume every day with have the same contact rate.   
Match your community
Calling folks on Shabbat or during a Packers game may be tempting since you know most people are at home, but it not a good idea. You want to be respectful of the time you are using.
For politics 
Understand who you need to reach and what way they communicate. Ask does the medium achieve your political goal. Visibility, sign ups, persuasion and turnout all have field tactics that can match the goal – but not all tactics are the right fit for your audience.   
For advocacy
Field tactics for advocacy should be pretty clearly connected with goals—signups, patch-through calls, telephone town halls, etc. But not everyone sets those goals and advocacy metrics in advance. Make sure you do. 
Evaluate and plan for the next time  
Program evaluation is important, and something that many organizations and campaigns don't make time for. Prioritize learning and your campaign will get better the next time.
Have questions if your field strategies are working for you? Ask them here:
Check out our eBooks for  a framework to evaluate your program here!
Categories
Campaign Strategy