Grassroots Organization: Make Your Volunteers Feel Valued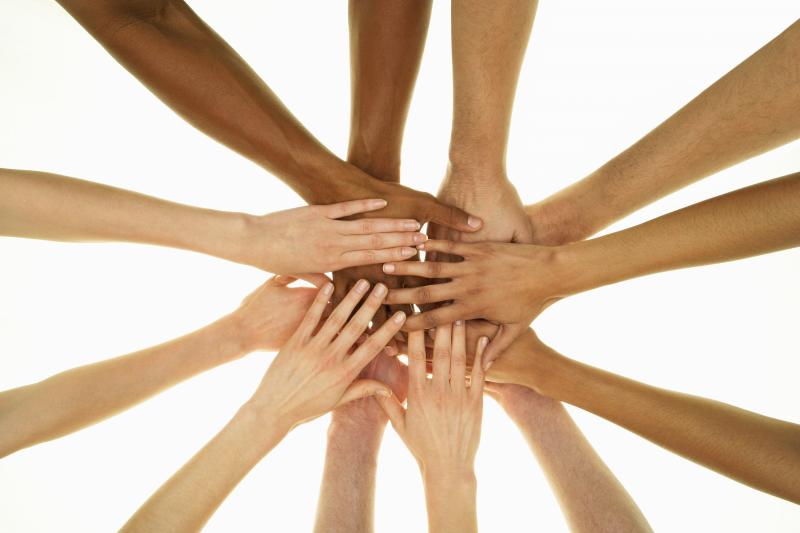 Grassroots Organization: Volunteers Are the Heart and Soul- Treat Them That Way.
Volunteer recruitment is a crucial component of any strong grassroots organization. Whether these folks are phone banking, canvassing, or staffing events- your volunteer base (or lack thereof) can make (or break) your campaign.
It's difficult to recruit volunteers for any political or advocacy campaign in the first place—not everyone has the time, energy, or desire to clock in unpaid hours for a candidate or cause that they support. But it can be even harder to retain volunteers in your grassroots organization once you get them in the door.
If you want your volunteers to keep coming back, be sure to make them feel valued in your grassroots organization. Don't treat them like cogs in a machine—show them that they are the heart and soul of your campaign. Here are 6 ways to do just that. 
1. Give them a "Why."
Chances are you don't have the resources to feed your volunteers every time they show up for your cause, let alone pay them—so be sure to give them reasons to want to keep fueling your grassroots organization. Create an environment that makes volunteers genuinely excited to show up. The work they'll be doing for your campaign may not always be easy, but that doesn't mean it can't still be fun. What's more, make it clear to your volunteers that the work they're doing matters. For example, if someone spends a lot of time canvassing for your grassroots organization, be sure they know that the personal connections they're making with voters at the doors are crucial to your campaign's success.
2. Create a Community
Build relationships with your volunteers. Remember the personal details they share with you and ask questions about their lives to show that you care. When you put in the effort to get to know the people who are devoting time to your grassroots organization for free, they'll be likelier to volunteer regularly. Work to cultivate a sense of camaraderie among your volunteers as well, so that they feel like valuable members of a team. If you can afford it, it doesn't hurt to get t-shirts for all the people who make up your grassroots organization, from volunteers to interns to organizers to managers. When people look the part of a team, they're likelier to feel more connected to it and committed to its success.
3. Trust and Delegate
Trust your tried and true volunteers with real responsibilities and empower them to do more for your grassroots organization. If someone is particularly enthusiastic about phone banking, make them a volunteer leader when you host a phone banking event. If another volunteer is always eager to canvass, show them how to put together canvass packets so that they can take the lead on coordinating your door-to-door efforts on a Saturday morning. Your volunteers will feel valued and more invested in your grassroots organization when you trust and delegate. Plus, doing so will grant you more time to focus on longer-term strategy instead—it's a win-win.
4. Offer Incentives 
Switch things up with some friendly competition to give your volunteers incentives to show up. If you're kicking off a big GOTV push for your grassroots organization, announce beforehand that the volunteer who commits to the most shifts, knocks on the most doors, or recruits the most additional volunteers on their route will get a prize. You'll make your volunteers more engaged and invested in their work by showing them that you value their success as members of your team. When training leaders, it's also important that you don't simply count on their commitment to the cause to be enough to propel them forward, make sure they understand their importance in the campaign.
5. Create Leadership Opportunities
It is worthwhile to develop volunteer leaders. Once empowered, these leaders are also the people most likely to hold your team together during off cycle years. Incrementally give your recruit more and more responsibility and experience each time they come in for a shift. The goal is that by the time you formally ask them to be a leader, they have essentially already assumed all of the responsibilities and it won't seem like such a heavy lift.
6. Thank Them
Don't forget to verbally express your gratitude on a regular basis for the time and effort your volunteers put in for your grassroots organization. There's no better way to make people feel valued than to tell them that they are. Surprising your volunteers with pizza at an evening of phone banking or donuts and coffee to start off a morning of canvassing from time to time certainly won't hurt morale, either.
Have questions on Grassroots Organization? Check out our ebooks and blog posts to learn more!
Categories
Grassroots