Nonprofit Blogging the Easy Way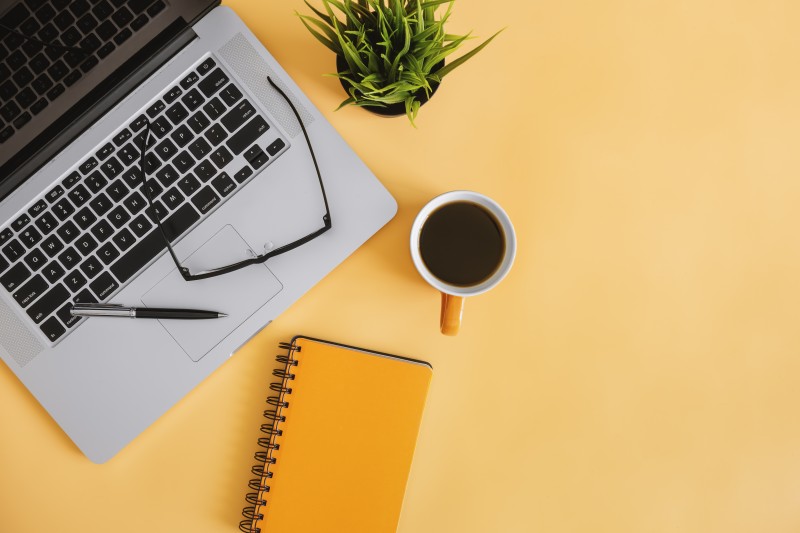 Nonprofit Blogging Is Easier Than You Think
Nonprofit blogging takes a lot of work, but it is easier than you think. Learn how to harness thought leadership, storytelling and simple tips to write blogs and long-form content that engages and converts. This is probably the most meta blog post we have ever written: a blog post about writing a blog post! But blogging, especially for nonprofits, labor unions or trade associations is not always intuitive for folks. Many people who are asked to write a blog post for their organization have never had to do it before and get stuck, bombarded by the pressure of writing on a deadline and writing in a new way. But blogging does not have to be hard. After struggling at the beginning, I now find blog writing to be pretty easy, fun, and even cathartic. Sure, writing a blog can be time-consuming and content marketing, in general, takes some practice, but with a few tips, you will get the hang of it.    
Writing for the web is different – Throw away your term paper approach to writing and think about the value you are trying to give through your post and your content in general. Nonprofit blogging has changed my approach to writing for the web. Be topical, fun, and engaging. Don't take this too seriously - talk with your reader, not at them.
Find a hook – The first paragraph is the draw.  Folks won't read on unless that hook is there. The hook will also be critical for search. Be clear and punchy and you will get folks to engage with your post. 
You need to get folks' attention quick – Most folks will find your blog post through search not through social, so you need to think about how the post will engage folks. For a web audience, I make sure that everything I write is really engaging from the beginning. Blog posts should be less dense and have a headline and subhead that draws people in.
Have a conversation – A good blog post is conversational. You are trying to have a 2- way conversation with your reader. So, pour a cup of coffee or something stronger, and think about what your reader would ask you if they could; then write with that approach in mind.
Tell a story – We are wired for stories. Start your blog with a fun story on a topic and tell that story as a fun way to jump into a topic.
Explain a policy – Policy docs can be hundreds of pages and are not written in a way that is easy reading. Good web content is written and designed for easy reading and action. Do not just take the exec summary of an academic or policy doc and load it onto your blog. Nonprofit blogging requires content made for the web.    
Explain a problem – We often think that everyone understands our issue and what we can do to fix it. Think problem and solution. What is a community problem and why does it exist? When did it start? What is the impact? How much will it cost to fix it? How long will it take? How can folks help?
Blogging for organizing and engagement. – If you are trying to put pressure on an elected official or company - the power of nonprofit blogging is a cheap and effective way to get visibility and engagement. It is a more permanent option than social. It can harness and build the credibility of your nonprofit around an issue.  A few well-written and optimized posts can make a real impact on search results around an issue.
Answer questions – People search in question form, especially on a nonprofit blog that has authority on a subject. How do I? What does this mean? X vs y what is the difference? Answering these questions is an easy way to write.  
10 questions on a topic – Proactively answer the questions your audience has about the topic. It really is that simple. This is how we started blogging inspire by this article and it has worked for us for over six years. Trust me, there are still lots of questions left to be answered.
Why 10 – If you have a lot of questions to answer on a topic it is easy to get on a roll and move from one question to the next. 10 questions allow you to get content down quickly and still get to the core of the issue and create good clear content. 
Use understandable language – Folks will find you in search if you use the language they use. Use language folks outside of your circle will actually understand. Nonprofit blogging is not a treaty or an academic pursuit. It is a conversation with clear thoughts and goals.
Have a keyword in mind – The right keyword can make a huge difference in whether your blog post will be found by people. Uber Suggest is an easy-to-use, free keyword tool. These tools can help make sure you are formatting for the right keywords that will engage.
Have a strategy to rank for keywords or topics – Nonprofit blogging takes time, and it only really works if you have a strategy for your content. Before you start blogging, think about what topics and what words you want to rank for and stick to it.
Have a content calendar – A planned out content calendar by topic and keyword and a cadence of how many bogs you will publish by week, month and year will help you stay focused, whether it is one post a month or once a week. A clear plan of how and who will post can take your nonprofit blogging from a bad idea to a real asset.  
Break down the silos – Good content can come from many places in a nonprofit. Membership, communications, policy development, c suite, branding, even the folks in HR may have a good blog post in them. As long as it is part of an overall content strategy there are lots of place within your organization to create good content.
Reuse your content – One of the benefits of nonprofit blogging is the ability to use content in other ways – eBooks, infographics, and videos based on a blog post.
Meta descriptions – That hook in your first paragraph will be the basis for search descriptions about the post. So, your hook is key in so many ways. Make sure you put your keyword at the beginning of your meta description.
Don't overthink it – This is a blog post not a great novel or news article, so it is usually more important to just get it down, as opposed to trying to think of the perfect approach. You will have time before you publish to refine.
Dictate answers on your phone – Yes, I get stuck writing blogs. If you are stuck blogging try using your phone to answer your 10 questions. Trust me, it works.
Use video too – Video helps engagement and the transcripts work well for written content that your blog can evolve over time.
A good photo helps – A good photo draws people in and helps an audience engage with the content. The better the photo and the more it connects to the topic, the more folks will engage with your post. Photos also help for search.
Don't ignore social – Earlier I said that most people will find your post through search, which is true but social shares do really help. Facebook, LinkedIn, and Twitter drive a lot of traffic over time, so having a good hook that works for social is helpful.
Clear writing ranks better – A well-written post is not just easy to read but it will also rank higher in google. Use short sentences and simple sentence structure.
External backlinks – External backlinks are links from other sites. The more links you use from high-value publications the better your site rank will be and the more engagement your post will get. Think about blogs that could link to your site as well as academic institutions and publications.
Internal linking – The need for internal links – to other content, pillar pages, and landing pages can get technical, but it does not have to be that hard. You want to make sure that your audience has a place to go once they have read your post and that that action can be taken directly in the post. Don't just wait till the call to action to have an action step, have it early in the body of the blog as well.   
Go long – I like long posts for many reasons. Long blogs over 800 words (this post is over 1,500) do better than short posts. They have better engagement, are shared more than social posts, have lower bounce rates, and get people to spend more time on your site. More site time leads to more action and engagement. A longer post also allows you to speak to both casual and serious readers of your content.  
Subheads and headlines matter – If you notice this post is filled with subheads and headlines which help people read the blog easily, no matter where and how they are reading. For a casual reader, they may just scan the subheads. For a detailed reader, they will read the whole thing and will discuss your use of the oxford comma.
People will read on their phone – Writers think folks will be reading on a laptop or desktop, but mobile is big. There is content where the majority of folks who read it will be on their phone so you should think about how your post will look and read on a smaller screen.
Use tools for SEO – We use Yoast which is red-light, green-light for SEO. It has a great WordPress plugin and a Drupal version as well which makes optimizing for keywords pretty foolproof.  
Take a break and come back – Don't worry about writing the post in one sitting. I like to get everything I can down as quickly as I can and then edit and refine a few days later.
Longterm – Nonprofit blogging is the definition of playing the long game. The benefit of a blog post over social alone is that the content stays forever. So think about how your post will age over time and plan for that.
Update your post – Posts are ranked by Google based on the amount of traffic that they get over time. Backlinks and social shares will help drive traffic but total traffic still matters. Blog posts ranks are not based on what is most current so once you write a post make sure to update the post.
Have a call to action – The call to action is an important step to get folks to engage. Our tip is to have the call to action at both the beginning and the end of the post. Usually, we add them at the end of the first paragraph and the end of the last paragraph. Nonprofit blogging can get you new advocates members and donors if the calls to action are done right. 
Nonprofit blogging is a great piece in your larger nonprofit storytelling strategy and, when done correctly, can be easy and fun!
Categories
Content Marketing