Facebook Campaign Strategy for Paid and Organic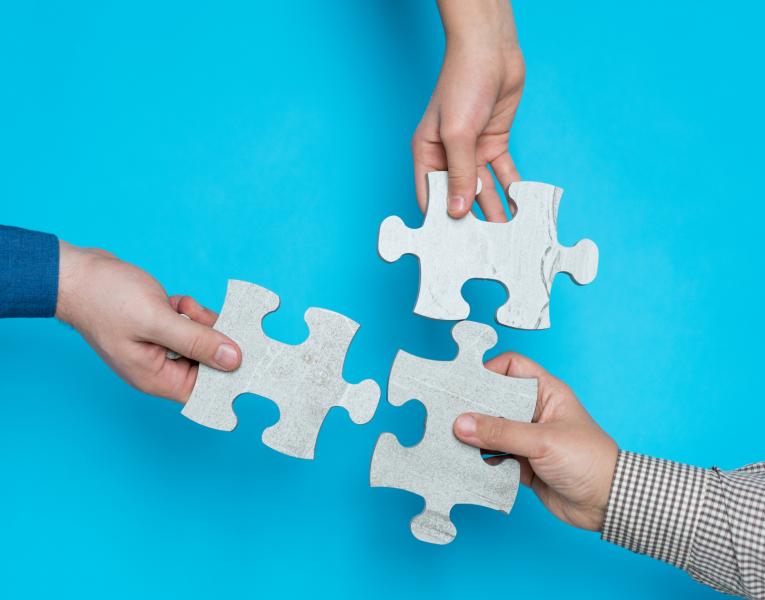 Facebook Campaign Strategy - Build a Paid & Organic Plan
Facebook campaign strategy - can be frustrating,  but as you plan for elections you need a strategy to navigate and plan for paid and organic content, especially as Facebook continues to change their rules for targeting.
No matter what level of office you are running for, you need a comprehensive paid and organic Facebook campaign strategy to be successful. We've written in the past about the importance of using digital media to elevate your political campaign, and Facebook is a necessary element of campaign communication. This can be where you announce your candidacy online, how you update and communicate with supporters organically throughout your campaign, and where you ultimately spend a portion of your paid communications budget.
Every campaign should have a paid Facebook and organic campaign strategy. In this article, we will walk you through both. 
Paid Facebook Campaign Strategy 
Unless Facebook decides to permanently stop paid political advertising, every campaign should prepare a paid Facebook campaign strategy, no matter what kind of race they are running in. The beauty of Facebook's paid advertising platform is that it can accommodate many kinds of buys,  both big and small.
Getting Verified Early
Anyone who has been involved with political Facebook ads knows all too well that getting verified to run political ads on Facebook is no easy process and can take three weeks or more to finalize. All too often, candidates will come to us in the last weeks of their campaign asking us to help them launch a quick Facebook campaign. Though our team can work hard to pull together a budget, creative, and strategy, there is no getting around or rushing through Facebook's verification process. That's why it's important to make sure you and your campaign page are verified to run political ads very early on in the process—even before you've started thinking about your Facebook campaign strategy. 
There are two main parts of the process. First, you or someone on your team will need to confirm their identity with Facebook. Then, once this is done, you (or whoever on your team is verified) will need to submit your campaign's disclaimer for review.
Goal
With the Facebook verification process behind you, it's time to start thinking about your Facebook campaign strategy. The first thing to think about is the goal of your program—is it persuasion or GOTV? Ideally, you will be prepared to do both a persuasive campaign in the months leading up to the election, and a GOTV campaign in the week or two before the election (or sooner where there is early voting). Be deliberate about the purpose of each program when crafting your paid Facebook campaign strategy.  
Budget 
We know that no political campaign ever feels like it has enough money, and your budget will often come out to be smaller than you expected. That's okay. To get the most out of your investment, you can narrow your targeting or shorten the length of your campaign—or both. Just because you don't have the budget you expected doesn't mean you can't run a successful Facebook advertising campaign. 
Targeting
From the perspective of a digital media buyer, targeting is the most important part of any digital campaign, and you'll want to be sure to get it right. Facebook has limited your ability to target its own information. Use a voter file to create custom audience and target ads to voters that way. Were you able to conduct a poll that provides you with insight on what type of people your campaign should be focused on? If, for example, you learn that middle-aged white women are the most persuadable voters, you can use Facebook's demographic targeting tools to reach those voters.
Timeline 
The next thing you'll want to consider is the timeline of the campaign. The start date of your Facebook advertising campaign should be informed by your budget. If you have a large budget, you can start earlier, perhaps three or more months before Election Day. If you have a smaller budget, you can truncate the timeline and run for the weeks leading up to Election Day. One thing that shouldn't be flexible, however, is the end date of the campaign. No matter what, your campaign should run through Election Day. Ending before then makes it more likely that people forget about you, or even worse, forget about the election. 
Creative
The final thing to think about when you're developing a paid Facebook campaign strategy is creative. Facebook has a rule that text cannot take up more than 20% of the graphic. Therefore, you'll want to be sure that your graphic is engaging, will catch people's attention, and that it represents the message that you want to get across well. Facebook also allows you to have Facebook post text and a headline to go along with every ad. Be sure to use this space to get across your message clearly and concisely and to deliver a clear call to action. 
Organic Facebook Campaign Strategy
Planning Ahead
We know it won't be news to you that when you're running for office, there's never enough time in the day—especially the closer you get to Election Day. For this reason, it's a best practice to create a content calendar at the start of your campaign that outlines what you will be talking about on the campaign and all its communication channels each week.
Once you've created your calendar, you can use it to inform your organic Facebook campaign strategy. For example, how often will you plan on writing posts? Will you be writing mostly standard posts, or getting creative and using features such as Facebook Live? As a rule of thumb, you should aim to post on Facebook at least three times a week.
Once you've decided on your organic Facebook campaign strategy, you can start to write and schedule your posts. Some posts you can draft at the start of the campaign, such as volunteer appreciation posts or GOTV posts. You can schedule these directly through Facebook's platform by clicking on the arrow next to the "Publish" button, and then clicking "Schedule." Other posts you can plan out on a weekly basis based on the current landscape of the campaign. However, it is important to make sure that whatever you post fits into your organic Facebook campaign strategy and your social media calendar that you set at the beginning of your campaign.
Writing Content: Posting with a Purpose
Part of your organic Facebook campaign strategy should be making sure that every action you take has a purpose. Therefore, when writing a Facebook post, it is important to define the goal of each post. Is your goal to obtain general visibility, or do you hope to drive sign-ups or donations? Once you've identified your goal, you should choose a call to action accordingly. If your goal is to gain visibility, you may want to ask your followers to like or share your post to get it in front of more eyeballs. If your goal is instead to drive donations, your call to action might be to click on a link to donate to the campaign. And one last thing before you post! Always, always, always proofread before posting.
#Hashtags and @Tagging
At the start of your campaign, you and your team should brainstorm 1–3 campaign hashtags that you can use in most of your Facebook posts. If the opportunity exists, come up with a clever or unique hashtag. For example, for a candidate with the last name Flynn, a good hashtag may be #WinWithFLYNN.
In addition to your campaign hashtags, you should also include topical hashtags on your Facebook posts and tag relevant organizations. For example, if you attend a Planned Parenthood rally, you may want to use a common hashtag such as #IStandWithPP and tag the local Planned Parenthood's Facebook page. This ensures that more people will see your post and increases the likelihood that your post is shared.
Keeping Your Supporters in the Loop
While it's important to have a chunk of Facebook posts planned out in advance, your organic Facebook campaign strategy should also include room to share current news about your Facebook Campaign on a regular basis. This helps donors see that you are working hard, and lets supporters feel engaged with your campaign. This might mean having Facebook Lives that make your supporters feel like they are on the campaign trail with you, or it might mean publishing a pre-recorded clip from a speech at a recent event, a picture of you canvassing with volunteers, or a link to an op-ed in support of your candidacy. You can also let your supporters know about future events you plan to host or attend by using the Facebook events tool.
Tracking Comments
Once you've posted, your work is far from done. It is important to track comments on your Facebook post. Although you cannot anticipate how people will react to every post you write, part of your organic Facebook campaign strategy should be ensuring that you stay engaged with your Facebook followers after you share anything on Facebook. If there are negative comments that are damaging or untruthful, be sure to hide them so that less people see or engage with those comments. On the other hand, if there are questions or positive comments on your post that prompt a response, always try to respond, and engage. This gives supporters the feeling that you care about them and will be responsive once in office. 
Be Creative
In the end, there is no one perfect organic Facebook campaign strategy or way to run your Facebook page. Just like many social media tools, Facebook is constantly evolving, and every cycle we see candidates come up with new ways to engage their audience and elevate their online presence. It's important to follow these guidelines, but it's just as important to get creative, think outside the box, and have fun with it!
Need help creating a paid or organic Facebook campaign strategy? Check out our blog and drop us a line! 
 
Categories
Digital Strategy