The Future of Political Campaign Ads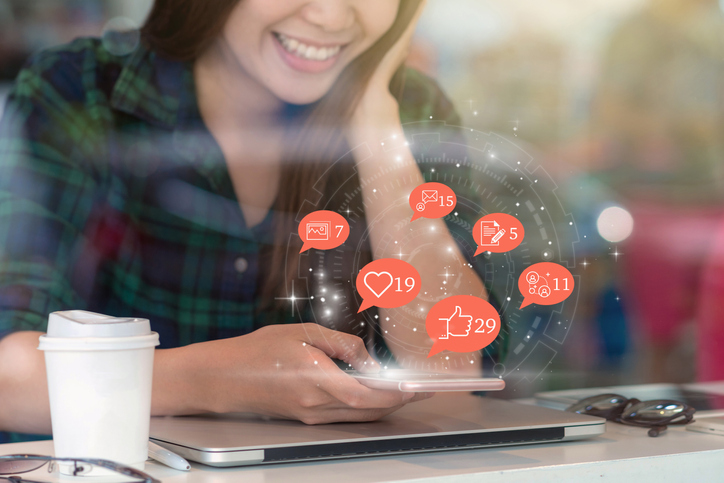 Political Campaign Ads - What does the future look like? 
While digital advertising is always in flux, in the past two years and even the last few months there have been a whirlwind of changes for political campaign ads and it's caused some uncertainty in the industry. While we don't have a crystal ball to see into the future of political advertising online, there are some pretty sure bets you'll want to keep an eye on a couple of trends in 2020. Read on below to find out what we'll be watching carefully in 2020. 
New Legislation
The arrival of General Data Protection Regulation (GDPR) made waves across the Atlantic in the digital advertising space when it took effect in Europe in the summer of 2018. Companies in the US have been taking their privacy policies more seriously and adding verification requirements to run ads. Concurrently, legislators in many states have been asking for more transparency when it comes to running political campaign ads online. When states like Maryland and Washington passed laws that made running political ads significantly more difficult in those states, companies like Google declared that they would stop running state and local election political campaign ads in those states. While the Maryland law was just overturned in a federal appeals court, it shouldn't be surprising that states will continue to pass legislation that may make it more difficult to run political ads in the future. Since laws around political campaigns vary in each state, political advertisers will need to keep a close eye on any new legislation and keep track of existing and emerging regulations.
Updates to Facebook and Google
The changes to Facebook and Google's political campaign advertising regulations along with Twitter and Spotify's decision to pull out of political advertising entirely has created a lot of anxiety. How many options will be available to political advertisers in 2020? We don't know. Here's what we do know: 
Facebook is continuing to run political ads, although they have recently started requiring approved political advertisers to be re-verified. The first wave of re-verifications are due by February 8 so make sure to check your notifications for that and complete the required steps at http://facebook.com/ID before your ads get paused. 
Google has placed significant restrictions on the targeting options available to political campaign ads. Perhaps most critically, the use of voter file targeting, political affinity audiences, and political in-market audiences are no longer available. This change means that political advertisers will have to rely on broader targeting segments like geo, basic demographics (e.g. age and gender), and contextual targeting that relies on keywords, topics, and placements. Overall, this will likely lead to more proxy-based targeting and less reliance on Google overall than there has been in previous years. Proxy targeting is used by finding segments from a limited list that seem likely to correspond with the target audience you're trying to reach. For example, you might use a segment that targets people who buy green products to try to reach people who might be more likely to engage with a candidate running on an environmental platform. 
The bottom line is that future restrictions for running political campaign ads are likely, but these changes will create opportunities for programmatic networks that will get a larger piece of the political budget pie in 2020 because they typically have fewer restrictions.
Connected TV
Connected TV (CTV) advertising has been steadily growing in the past few years and it's likely that trend will continue. This type of advertising refers to the ads that run through apps on TVs that connect to the internet, often through devices like Apple TV, Amazon Firestick, or Roku. While this is one of the more expensive digital mediums for political campaign ads, it's still significantly cheaper than a standard TV buy, especially in an expensive market. More and more people are cutting the cord with cable and CTV increases your chances of reaching the people you want to see your ads by targeting down to the household level, rather paying a small fortune to run ads on a TV spot and hoping your target audience will see it. While some digital advertising platforms have been restricting their targeting options, CTV seems to be expanding them. It is likely that more political digital buys will be including this medium into their digital strategy for 2020. 
Organic Content
Another trend that we're hoping to see in 2020 is a renewed focus on organic promotion. In the past several election cycles, there's been more reliance on paid political campaign ads, which made sense when those platforms (e.g. Facebook, Google, Twitter) were barely regulated. However, with recent changes and restrictions to political campaign advertising, campaigns will need to invest more into building their organic presence on Facebook, Twitter, and Google through a well-thought out content strategy. Candidates should be thinking about using more Facebook and Twitter live streams and posting on those platforms frequently with short, engaging messages that voters will relate to. Similarly, candidates need to produce content on their websites that drive search traffic, so that they can show up higher in Google search results and more voters can find their sites. The best defense for an unknown future of paid political campaign ads is to build your online following the old-fashioned way. 
Trying to do a lot of advertising on a small budget? Check out our tips for getting the most bang for your buck! 
Categories
Political Campaign