7 Questions with Paul Lage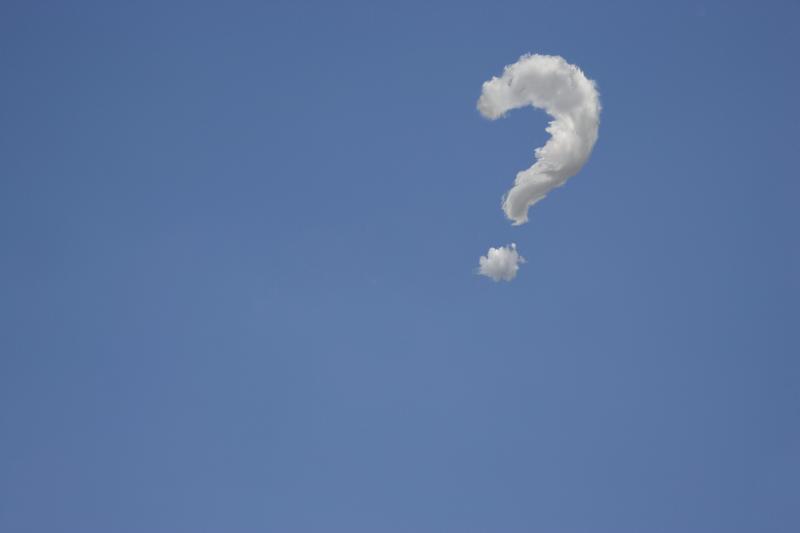 7 Questions with Paul Lage, CEO of Gill Studios
Paul Lage is the President and CEO of Gill Studios, which includes Gill-line: the largest producer of political yard signs, decals, and bumper stickers in the country. We asked Paul for some industry tips to help campaigns navigate the process of designing and printing yard signs and other campaign materials.
1. What are some of the greatest challenges of being in the political yard sign and bumper sticker business?
Our greatest challenge is always "time" because a major portion of our business comes in during three months, August through October, every other year (around elections). So, we need to make sure we have the equipment and people to make products in a short period of time. We have been doing these products for a long time and have developed processes to handle this surge and still deliver everything on time. Campaigns are a very fluid process and a lot of decisions are made that require quick action. 
2. How can campaigns make their yard signs and bumper stickers stand out?
There are a couple of tricks. First, make the background a color and your imprint white or a light color. It makes the name stand out. Secondly, think about using some colors other than red and blue. Most yard signs (about 70 percent) are typically red, white, and blue. Sometimes you may want to differentiate your sign from the crowd, whether it's through size, shape, or color. For example, every now and then, someone will create a green sign or have an unusual shape – ovals, flags, and states – and you definitely notice that yard sign from afar. Other suggestions would include printing your picture on the sign. It makes your message more personal.
3. What do you wish campaigns would stop doing when designing yard signs? 
The biggest mistake that candidates make when designing a sign is making it too busy. They will have a creative design, but it distracts the viewer from seeing the name on the sign. Along those same lines, some candidates will put too much copy or too many messages on the sign.  People need to remember that signs are like mini-billboards – people will be exposed to the sign for only a couple of seconds; there is no time to read a message. However, that same person will pass that sign multiple times every day. They will recognize the name. In fact, most people will complete a voter's ballot based on party affiliation even if they don't know the candidate. However, I believe that "primary advertising" often drives name recognition, and can often be a major influence when voting. When a race is nonpartisan or there are multiple candidates running in a primary, it helps to get your name out there so people recognize you on the ballot.
4. What should campaigns do to print cheap yard signs? 
I think people need to think of being effective versus being cheap. If you have a sign that blows over on a windy day or falls apart after a rain storm, then your cheap sign is a total waste of money. In fact, it could also be a reflection of your personal brand. People often order signs in August or earlier, and by September, they'll realize their signs are falling apart and have to re-evaluate. So, I would first recommend picking suppliers that have a lot of experience in this part of the market. It is important to plug into the expertise of your supplier and interview people who are buying from them to ensure you get a quality sign. There are plenty of good choices out there, but you should go with the people who make signs regularly.
If you want to save a little money or stretch a budget, then the easiest way is to limit the number of colors that you are printing. One color imprints can be very effective and more economical. Secondly, there are a variety of sizes that are available. Some smaller signs might even be more effective if they are put up in neighborhoods where they don't compete for space. We see a lot of signs along the road where we are driving 45 mph or better and, in those cases, you want to use the biggest sign possible. Remember – signs are mini-billboards.
5. Are there other cost efficiencies campaigns can gain that they should be considering? 
Buy early and have a plan for how you are going to use your signs. Some people order late and seem to be in a panic mode. Often, it seems that many of those signs don't even get used. You should also know all the rules of the communities where you are placing signs. Finally, buy a mixture of sizes so you can put them in different areas where you can get the most exposure. The more sophisticated campaigns use three different sizes: 8 foots for major traffic areas, standard size signs for medians and slower traffic patterns, and smaller signs for neighborhoods or urban areas.
6. Bags vs. cardboard vs. polyboard – what is your favorite kind of yard sign? Do you have a favorite yard sign size?
All of these signs have certain advantages and disadvantages. The bag signs are great for large campaigns because of the weight and space needed to transport the signs – these are the least durable of all the signs. Corrugated plastic is very popular – these signs are sturdy and durable. Because the plastic is corrugated, it is not the smoothest surface, so printing pictures and fine detail are sometimes inconsistent. Cardboard simply isn't durable enough to be used outside, which limits your applications to indoors. My favorite is still the pre-glued polyboard. This material is similar to material used in milk cartons, and it is surprisingly more durable than you would think. It has a great surface to print on and it supports printing of pictures and fine detail. I don't prefer the cardboard or polyboard signs that you have to manually staple yourself (or even the pre-stapled ones) because of the weak points on the sign. The key is getting your signs pre-glued.
7. How many colors is too many for a political yard sign? Is it ever worth it for a candidate to include their photo on a yard sign?
I would recommend up to three colors as the max, unless you are printing a full-color sign. The majority of signs are two colors; flag red and flag blue represent over half of the signs produced. Everyone needs to know that the primary purpose of a sign is to create name recognition. Don't overthink it. It needs to be legible and attractive. It is not an art project. 
Bonus: What's your favorite thing about yard signs and bumper stickers in the broader context of our politics?
What I love about bumper stickers and yard signs is that they are about the last pieces of advertising that are still mainly positive. If you can get a community to put a decal on their car or a sign in their yard, you have created a very powerful endorsement. So, in this day of social media and community, we have actually been doing this for many years with these products. 
Thanks so much to Paul Lage for answering our 7 questions about yard signs. Want to learn more? Visit www.gill-line.com to learn more about their approach to yard sign and bumper stickers. 
Categories
Political Yard Signs