Campaign Shutdown Checklist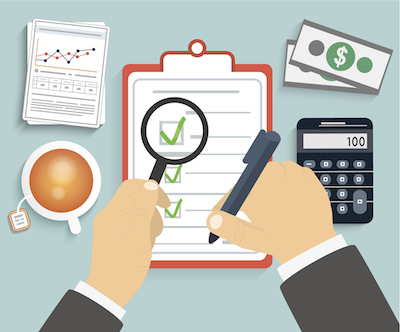 Planning for the Campaign Shutdown: Your Complete Guide to Shutting down the Campaign
Is it time for the campaign shutdown?
So your campaign is finally over and you are feeling a bit of that post-campaign emptiness inside. We understand and have a lot of insight on what to do after a win or a loss.  Planning for the campaign shutdown  is something to think about from the beginning of the campaign.  By keeping track of assets and creating a campaign shutdown plan you will remove a lot of stress at the end of the campaign.   So before you head off and hit the appalachian trail or start looking for the next campaign, here are some things to take care of.  Below is a general list of items you'll likely need to do to close up shop:
Take Down:
❏     Yard signs
❏     Any signs at restaurants or bars
Secure and develop a plan for:
❏     Any data the campaign may have purchased
❏     Yard Sign locations
❏     IDs
❏     Donor lists
❏     Volunteer lists
❏     Passwords to websites
Recycle:
❏     Lit
❏     Signs
❏     Used paper products
❏     Wood posts
Shred and Recycle:
❏     Walk lists
❏     Phone lists
❏     Other printed proprietary information
Pay:
❏     Any outstanding debts or develop a plan for payment
❏     Campaign staffers their final paychecks/expenses
Store:
❏     Financial records
❏     Payroll records
Donate:
❏     Office Supplies (Pens, penciles, markers, etc.)
❏     Desks
❏     Folding Tables
❏     T-shirts or any other worthwhile chum
❏     Unopened Food/Bottled Water
❏     Dry erase boards
Secure or Donate:
❏     Clipboards
❏     Printers
❏     Phones (mobile and land line)
❏     Computers
Scrub:
❏     Computers
❏     Tablets
❏     Mobile Phones
Digital:
❏     Develop a plan for your website
Staff:
❏     Give a hard stop date
❏     Contact your payroll and tell them when employees are going off payroll
Talk to lawyer/accountant about:
❏     Files you need to save
❏     Issuing W2s to employees
Return:
❏     Any keys to offices, union halls, etc.
❏     Loaned supplies (computers, phones, etc)
❏     Any leased office supplies
Anything we missed on planning for the campaign shutdown? Add it in the comments section below.
Categories
Campaign Planning, Campaign Signs, Campaign Tips