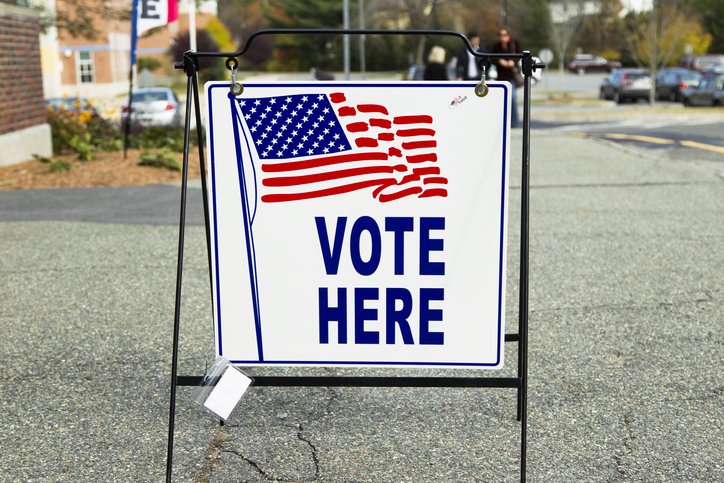 Get out the vote, better known as GOTV is the final phase of any campaign. The whole point of this phase is in the name: get your voters out to vote. This phase applies to electoral campaigns, voter turnout campaigns, and independent expenditure campaigns. As long as your ultimate goal is to achieve a certain number of votes on Election Day, you are going to want to GOTV—you are going to want to reach out to your voters in the last few weeks of your campaign and make sure they have a voting plan and that they go out and successfully vote.
There are always a lot of factors that campaigns have to consider when they are thinking about GOTV. Campaign managers ask what extra money they can put into their mail or digital programs. Field directors are thinking about how many times they need to reach out to voters in order to make a plan with them to vote. The campaign's organizers are thinking about preparing their volunteer leaders for long days of voter contact, data collection, and reporting. Finance directors... well, they are always thinking about where more money can come from. And of course your volunteers, arguably the most important part of your team, are thinking about how they can swing two voter contact shifts on the weekends instead of just one (if you're lucky!). 
Every year GOTV looks a little different. Your GOTV plan will vary by state, by district, and even within district (for example, a district that is both urban and rural might vary the voter contact strategy that works best for the particular area at hand). 
GOTV 2020 is pretty special though, because no one (that I know of) imagined navigating a GOTV during a pandemic. A safe and successful GOTV strategy can still happen this year and we are going to help you figure out how you can start thinking about yours! Below you can find the answers to some important questions:  
When do I start GOTV?

Across the United States, voting looks very different this year. A lot of states are making voting more accessible via voting by mail or no-excuse absentee voting. You should understand the voting options in your state when you are thinking about GOTV. It is safe to say though, that GOTV should start as soon as possible this year. Why? Voting will be very different this year. Many campaigns and IEs are urging voters to vote as early as possible. People are voting early at unprecedented levels this year. So, the earlier you make a plan with your people on how they are going to vote, the better. 

Who do I talk to during GOTV? 

You should be talking to your supporters during this time. Ideally you've been doing voter contact for a while now (phone calls, texts, digital ads, and mail communications). Because voting looks different for people this year, you should check in with your voters often, especially during GOTV. 
Because GOTV has already started for some campaigns (the presidential campaign has been making voting plans with voters for weeks already), the GOTV phase of your campaign is potentially overlapping with your persuasion phase (the time when you are giving voters information on your candidate to sway them to vote for your candidate). If you are doing a persuasion program, it is okay to continue talking to these folks—just make sure you understand when you, your team, and your volunteers are having the persuasion conversation versus the GOTV conversation. THEY ARE DIFFERENT. The point here is that it is okay to be flexible, but make sure you target your communications. 

What is the GOTV conversation?

The GOTV conversation structure does not change! The GOTV conversation is two part:

One: Re-confirm support of the voter. (You are going to your supporters during GOTV, but do not assume or take for granted their support.)
Two: If they are a supporter, make a plan with them to vote (ask them questions like, are you planning to vote early? How are you getting to your polling place?) 

Pro tip: Get specific. If you get people thinking about how they are going to vote, it makes them more likely to do it.

Three: If you are an overachiever, try and get them to commit to getting their friends and family to vote (this is called relational organizing). 

What should I focus on this year specifically? 

Focus on your supporters voting early (whether that be vote by mail, absentee, or early voting—it depends on your state and your campaign's preference). Secondly, give people the relevant information based on their voting plan so that they can successfully vote. 
Connect with people often, ESPECIALLY during the last week before the election.
Take care of the people on your campaign. It is difficult to be an organizer already, but then you add in working alone in their homes (for the most part). 
GOTV can be stressful, but this is a great starting point to get you to start thinking about important strategy, timing, and voter contact questions that will help you mobilize and turnout your voters on (or before) Election Day. I will just leave you with a couple pieces of advice: 
Be patient with yourself because this year is hard for so many reasons. 
When the going gets tough... Reconnect to why you're doing this work. The hours are long and the issues you are dealing with are very real. Know that you are capable of this and that you are in this work for a reason. Find that reason and it will propel you forward. 
Have questions about Get Out The Vote - Drop us a note we love GOTV!