Advocacy Campaign Tips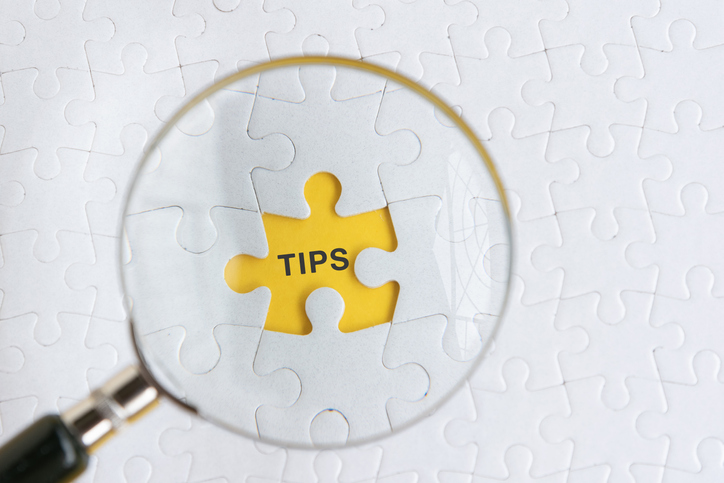 15 Effective Advocacy Campaign Tips for Public Affairs Campaigns
Running an effective advocacy campaign takes skill and planning. No matter how big or how small your effort is, having some basic structure can make a huge difference in your assets and results. Here are fifteen tips to run a winning advocacy campaign:
1.    Have clear and measurable goals for your advocacy campaigns. Primary and secondary goals are important for effective advocacy campaigns. Be sure you understand what they are from the beginning, and don't confuse your goals with your tactics. 
 
2.    Plan, plan, and plan. To make sure you are ready to start an effective advocacy campaign, have a written plan and clear lines of authority to make decisions. 
3.    Do your research. Know the policy. Understand what you are up against both in terms of opposition and the other priorities you are competing against.  
4.    Know who you need to influence. To achieve your advocacy goal, you must know your targets. Whether they are elected officials, appointed officials, corporate officers, understand who they are and where to reach them. Who can help you influence those advocacy targets? Voters, board members, coalition partners? Do power mapping to help you figure out who can apply real pressure to move your issue in order to move your campaign effectively. 
 
5.    Create urgency!
Deadlines matter. In order to have an effective advocacy campaign, you need urgency. Nothing creates action for advocacy like an urgent deadline, and nothing promotes procrastination like a vague one.
Let folks know it's urgent. If you are lucky enough (I use "lucky" loosely here) to be working on an advocacy campaign that has a strict timeline (e.g., you are looking to get a governor to veto a bill before the end of the legislative session or maybe you are trying to get a local city council to place a question on the upcoming ballot), make sure your targets and advocates know what the deadlines are and make sure you convey the urgency.
Set collection points. If, on the other hand, your advocacy campaign doesn't have a strict timeline (and the urgency that comes with it), create one! Set a specific date for when your bill will be filed or when committee will pass it. Make sure your advocates and targets know and believe the urgency of your timeline.
6.    Make sure your advocates know how they can advocate. Explain what to do to help. Lay out clear and easy ways for your advocates to get involved. Can they sign a petition online? Call their legislator? How about collecting petition signatures from their friends and neighbors? If it's not an official form, can they download a PDF from your website to collect the signatures? How can super-advocates tell their stories and get the word out about why this issue is important in their lives? Can they add it to a story bank, get in front of a legislator on lobby day, or maybe speak at a press event? Don't assume people know this. Tell them exactly what they need and what action is most important. 
7.    Understand grassroots and grasstops. Make sure your build for grassroots and grasstops action. Don't build out just one part because it is easier for you. Both grassroots and grasstops play important roles in advocacy. 
8.    Don't be afraid to ask for expert help. You don't have to do it all yourself. Planning and managing effective advocacy campaigns isn't easy. At The Campaign Workshop, we work on advocacy campaigns daily – big and small, federal and local, all over the country and even some around the world.
9.    Consider hiring a lobbyist. A lobbyist can play an important role in your program. Make sure you assess the need for one and define their role. 
10.    Have a paid comms strategy. Having a dedicated budget for paid communications can make a real difference in your program to achieve primary and secondary goals.
11.    Have a PR Strategy. Some folks just rely on an inside strategy for advocacy grasstops and lobbying. Think about how a public-facing PR campaign can expand your advocacy efforts and achieve your goals to make your issue a priority. Not all campaigns need a public-facing campaign and not all will get press coverage, but many are helped by them and can get real PR traction. Make sure you ask if you need one.  
12.    Know your resources. Work with your coalition to make a real assessment of your people, time, money, and strength of your coalition. Make sure everyone in your coalition contributes with resources in some way and think of buy-in beyond just money. 
13.     Advocacy does cost money. Make sure you have a real budget and try to raise it. Give yourself a high, medium, and low budget option. Do not under-capitalize your effort. 
14.    Create an engagement funnel. Understand the path you want folks to take to get more involved in your issue. Think about easy actions and hard actions that advocates can take and explain how they can help. 
15.    Evaluate your effective advocacy program. Have a plan for evaluation. Understand what success looks like and know win or lose how close you came and what you can do to improve in the future.
Have questions about effective advocacy?  check out our podcast or drop us a note
Categories
Advocacy Campaigns