7 GOTV Questions with Pandora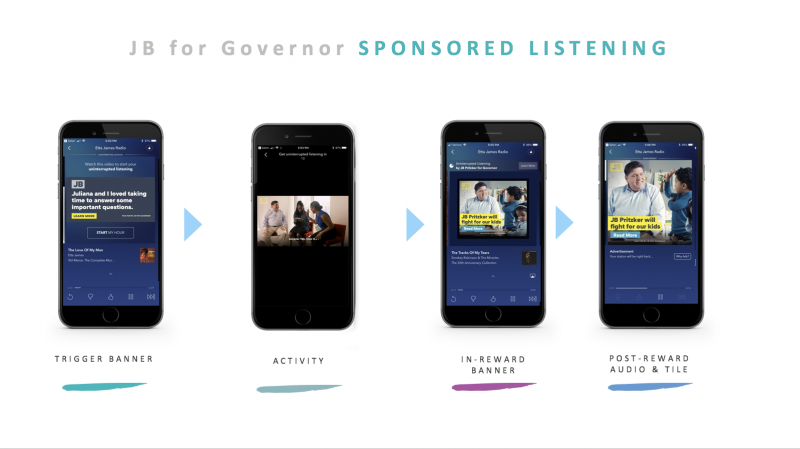 How you should incorporate Pandora digital radio into your GOTV strategy
As Election Day approaches, it's important to get to work on your GOTV strategy. This week, we interviewed some folks from Pandora Radio - a music streaming service - about how political campaigns can integrate digital radio to improve their 'get out the vote' strategies. 
Why Should Campaigns Use Pandora as a part of Their GOTV Strategy?
With the explosive growth in audio streaming (IE Music, Podcasts, etc) Pandora remains the #1 music platform with an average of 24 hours of listening per month. Pandora provides a powerful reach platform to connect with engaged listeners in a premium and safe ad environment. Streaming also provides a powerful platform to reach cord cutters; 38% of Pandora's audience are cord cutters or cord never consumers.
How Should Campaigns use Pandora to get out the vote?
To maximize impact with potential voters, we recommend deploying a mobile-first advertising approach to reach voters over the final 5-10 days of the election.
Do you have any best practices for 'get out the vote' messaging and creative on Pandora?
Personalize the ads as much as you can with a clear reminder, visual and closing statement to motivate voters to get to the polls. 
What kind of audience targeting does Pandora provide that would be useful for 'get out the vote'?
Pandora offers political, age, gender, multi-cultural and issue-based targeting solutions.
What is a good budget range for a statewide GOTV program? 
We recommend using an audience reach and frequency-based approach for budget planning. In many states, we reach between 25-40% of voting age listeners.
What would you like to see more campaigns doing with their GOTV strategy?
Campaigns should plan their audio GOTV strategy early. We continue to see too many campaigns reaching out in October when Pandora advertising inventory is limited.
Are there any product updates we should be aware of for the 2018 election cycle or planned updates for 2020?
We are continuing to innovate new ad solutions which reward listeners for engagement and attention. One example is Sponsored Listening, which rewards a listener with ad-free Pandora listening when they engage in a campaign advertisement.
A big thanks to Shannon Kowalczyk, Sean Duggan and Kristina Braine for answering our 7 questions this week. Interested in learning more about GOTV? Put our 3 GOTV best practices to test!
Categories
GOTV