USPS and Political Direct Mail: Changes for 2014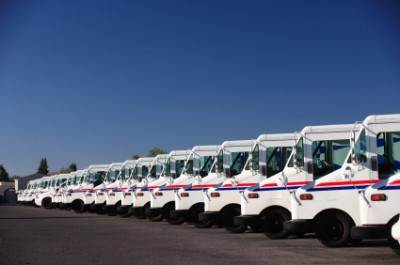 TCW Guide to Postal Changes by USPS for Political Direct Mail, 2014
If you make use of USPS for political direct mail, there are some important changes happening with the United States Postal Service (USPS) beginning in January 2014. The biggest change is that Full-Service Intelligent Mail is now required for automation pricing (automation pricing gives you discounted postage rates) for First-Class and Standard letters and flat mail as well as Periodicals and Bound Printed Matter.
Full-Service will require Intelligent Mail Barcodes on each mail piece, tray and container. It will also require that documents be submitted to the USPS electronically (eDoc) to identify the submitting party, identify the mail owner, and determine who gets reports. Though, as a policy, our political direct mail at The Campaign Workshop always includes these barcodes, they have technically been optional. As of January, they will be mandatory in order to realize the automation postage discounts. Intelligent Mail Barcodes uniquely identify each piece of mail, allowing for electronic identification and tracking through the postal system.
The second change, and this one is probably far more significant, is that the number of mail processing facilities is going to be reduced from 417 to 250. This consolidation is expected to be complete by the end of 2014. This change by USPS will undoubtedly affect direct mail mail delivery times, though the USPS isn't saying exactly what changes to delivery timelines we can expect to see. That said, we can certainly expect that some of our political direct mail may be processed further from its final delivery location, resulting in some increased shipping costs and the potential of a few additional days of transport time through the postal system to reach mailboxes.
The USPS is asking all direct mailers to utilize a dual tracking system of both Intelligent Bar Codes and mail seeds to track mail through all phases of mail delivery.  Mail seeds are addresses that are added to your actual mailing list – when the mailer is received at that address, the recipient confirms receipt. Barcodes are only scanned at various SCF facilities, but the last mile of their journey into mailboxes isn't specifically tracked, that's where a seed comes in – it helps to confirm that mail has actually hit mailboxes. As with barcoding, our political direct mail includes seeds as a matter of course.
The Campaign Workshop and our partner mail houses will be monitoring these changes through the spring and summer to see how they will affect in-home estimates for the political direct mail that will go out for fall 2014 elections. Do you have more questions about how USPS changes will impact political direct mail? Ask them here.
Categories
Political Direct Mail