Harnessing Testimonials for Your Ballot Measure Campaign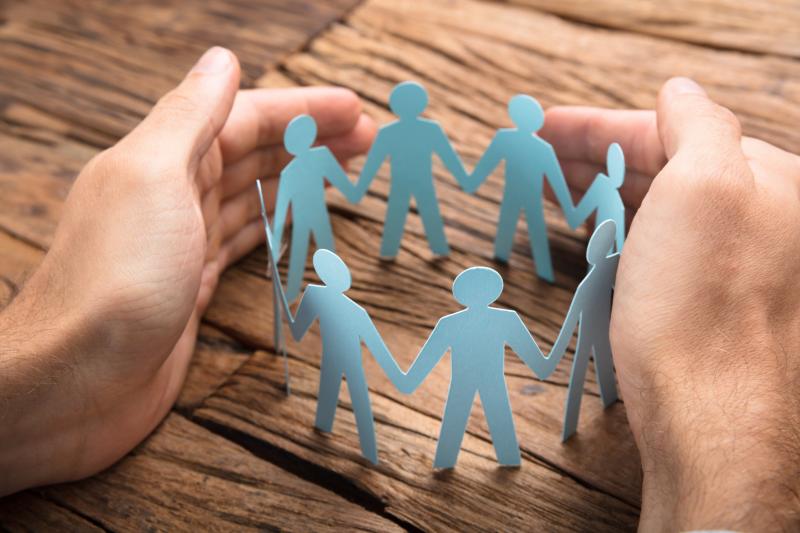 Highlight the People Impacted by Policy with Testimonials
Testimonials can work wonders for your ballot measure campaign—especially if you're dealing with an issue that's abstract or polarizing.
If you work in the progressive movement, you've probably run into a campaign or two (or ten) where what you're trying to accomplish isn't something voters are naturally inclined to support (and we've got tips across the board for running campaigns of all stripes). Consider a tax increase in central Missouri—this is an extremely conservative part of America where voters are not going to readily embrace a tax increase of any kind. Or, think about a proposal to make casinos smoke-free in the same area—you'll face an uphill battle against the tobacco and casino industries, but you'll also have a lot of work to do to get community members to care about your campaign.
In these instances where you have to really make a case for your issue, how do you win over voters who are ambivalent (at best) toward your cause? Try using testimonials, some old-fashioned storytelling and user generated content to add local appeal to your political campaign communications. 
One of the best ways to combat a voter's mistrust is to use testimonials in your political communications. To be clear, I'm not talking about finding a celebrity to do your talking—I'm talking about getting as local as possible and finding community members who can tell their peers why an issue is important in their own backyards. Storytelling for non-profits is a big buzzword these days, but storytelling and testimonials can also be great for ballot measures. Being able to put a human face to an issue can help folks think past their partisan intuitions and get them closer to seeing the benefits of a policy they initially don't support.
Is it a citywide ballot measure you're supporting? Find a business owner in the city to talk about why they're supporting the measure. Or, find a mom (or a dad, or a family) who lives in a particular neighborhood and get them to share their story to show the importance of voting in support of your cause. If you can find someone who is recognizable and from your community, great, but that's icing on the cake.
A testimonial conveys real experiences. At the end of the day, people put a lot of faith into shared experience. If you can find a way to harness that shared experience and put it to work for your goals, you'll find that you can break down a lot of walls with voters and community members. Just make sure you're finding the right messenger for your cause—someone who can speak honestly and openly about how they have been impacted by an issue, and whose experience will resonate with the community where you're on the ballot. If someone has a compelling story, but they don't feel comfortable talking about it, that person may not be the best messenger for your issue (but they could be a great volunteer in another capacity!).
A good testimonial cuts through the weeds. Say you're in the environmental space and you're working to pass a countywide ballot measure (let's call it Measure A) to extend infrastructure funding to improve water quality in the area. If this measure is defeated, you and your colleagues anticipate the following consequences:
Your community won't have the dollars it needs to modernize its infrastructure, and this lack of investment will mean lower-quality drinking water for your community.
Water pollution in harbors, bays, and lakes will get worse and increased levels of nitrogen will cause fish and other wildlife to die.
Local tourism will take a hit in the long run, as nobody will want to swim or fish in polluted waters.
While the stakes around getting this measure passed may be clear (and incredibly high) to your organization, not everyone in your community will see Measure A on the ballot and understand what it means for them. That's where testimonials can make a big difference for your issue. Instead of getting stuck in the weeds on the logistics of water infrastructure, your campaign should highlight parents with kids, business owners, community leaders, and other relevant spokespeople whose experiences can make the issue more personal for others. You can use testimonials in your direct mail program to hit the public health angle ("Protect our drinking water."), the generational angle ("Future generations need clean water as much as we do."), and the economic angle ("Measure B will keep our local economy thriving.") of your issue without losing potential supporters by getting too wonky.
Finding storytellers takes time and planning. Make sure you build your direct mail and digital advertising program plans as early as possible to leave time for you to find the right spokespeople and to run photo shoots with them. Don't forget to have everyone who agrees to give a testimonial sign a release form permitting your campaign to use their photo in its communications. If you're quoting a community member on a piece, make sure you're getting approval in writing from that person to do so as well.
Do you have additional questions about incorporating testimonials into your ballot measure campaign? Our team is happy to help. Happy trails!
Categories
Political Campaigns