Cost Per Acquisition: CPA Campaign Options for Digital Advocacy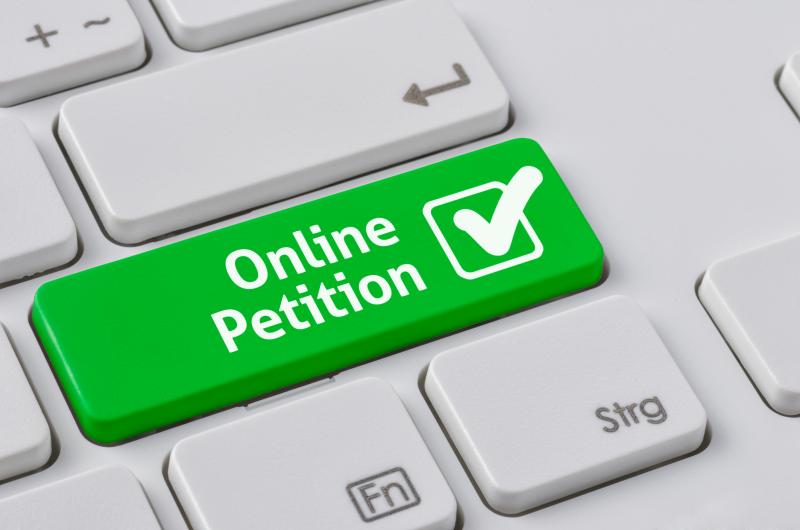 What CPA Campaign Options Work Best for Advocacy Campaigns?
One of the best ways to get a legislator's attention or grow support for your advocacy organization is through a CPA campaign. CPA stands for cost per acquisition, which means that the campaign is priced out based on the cost for each signature you acquire, usually via a petition campaign. Advocacy organizations often use petitions to show widespread support for a specific issue or to grow their membership and action taker base. The most common and traditional way to run a CPA campaign is through a petition platform but you can also use Facebook to run this type of campaign.
Petition Platforms
The main reasons advocacy organization turn to petition platforms to run a CPA campaign is they can provide a fixed CPA and a guaranteed number of signers. One platform that we've had a lot of success with is Care2, which tends to have more inventory than other platforms.
In addition to guaranteeing the number of names you'll get at a fixed price, they can also help you get people to take other actions. One way they do this is through a custom Next Action Page (cNAP) where you can ask people who signed your petition to take another action like donating. In most cases, they can even pre-populate the signer's info like their name and email into the donation form to make that process easier. They can also provide a custom Facebook audience of anyone who signs on so you can immediately retarget people with Facebook ads. Generally speaking, digital ad campaigns require multiple interactions with your audience before they take an action, so the custom Facebook audience makes it easier for you to send ads to people who have already signed your petition that ask them to take that additional action.
As with many digital campaigns, the more granular your targeting, the more restricted your options are. It's in your best interest to keep an open mind on your geographic targeting and try to find ways to expand your audience parameters. 
Social Media Options
The most economical and scalable option is to use Facebook to run conversion ads. This is outside of the traditional CPA model as there is no guarantee on the number of people who will sign on and there is not a fixed price per name. The benefits of using Facebook include the lack of minimums, the ability to run ads in a smaller geographic area, and the option to run more creative options simultaneously to test what works best. We typically recommend that a client use ActionSprout to run a CPA campaign on Facebook. ActionSprout keeps conversions simple, as users can literally sign a petition with the click of a single button and within Facebook, rather than going to a separate landing page with a form. ActionSprout provides a cost-effective way to make it easy for people to sign on quickly as well as other benefits like real-time CRM or email syncing, auto send emails to action takers or petition targets, and the use of Facebook and Google pixels.
You can also run a CPA campaign on Facebook without ActionSprout. In this case, people who click on your Facebook ad would be directed to a landing page on your organization's website that would need to have a sign on form. This might be a good option if you have the ability to test out different form styles on your website so you can see what performs best. You could also potentially place pixels to gather demographic data on the people who visit your website that could expand on the information that Facebook could provide you about your audience.
Other Ideas
There are some other options to gather names, they tend to be better for lead acquisition than petition signers, though. You could use email acquisition interstitial, which is a type of programmatic ad to grow your membership base. These ads allow people to sign up for your email list within a digital banner ad. They're easy to sign up for, but they can lack some of the credibility you get through Care2 or running ads through your organization's Facebook page.
Check out our 100 best campaign tools to see other tools that can help your advocacy campaign succeed. Our list has both free and paid options for email, petitions, social media, fundraising, and more.
Have questions about Cost Per Acquisition?  We love to talk about CPA campaigns, drop us a note.
Categories
Digital Strategy