Political Mailers and the Union Printing Bug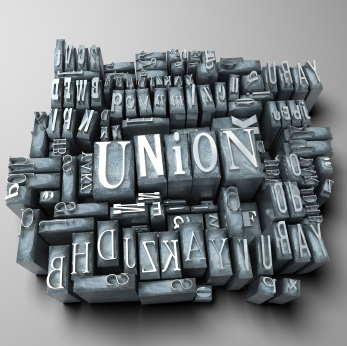 Can You Spot the Union Printing Bug on Your Political Mailers?
"Step by step, the longest march

Can be won, can be won;

Many stones can form an arch,

One by one, one by one,

And by union, what we will

Can be all accomplished still.

Drops of water turn a mill –

Singly none, singly none."

- The Constitution of the American Miners' Association, 1864
There are many types of unions, but in Democratic direct mail you should familiarize yourself with union printers. If the printer's employees are union members, they are provided a union label, known as a "bug," with a registry number unique to their union print shop. In the printing industry, union printers place their union "bug" with their respective registry number on the pieces they print as an assurance of craftsmanship and quality. In short, the "bug" is a sign of union-approved working conditions.
In Democratic direct mail, it is important to make sure that the printers that produce the mail also implement union working conditions for their employees at their facility. Great union printers are located all across the U.S., and many are familiar with the political cycle and the subsequent requirements of political mail. If you want to learn more about this, check out our previous posts on union printing.
Sometimes the absence of a "bug" is more noticeable than its presence. It is such a small element on the mail piece, that sometimes it can go unnoticed. But like each drop of water in the Mississippi River, these little and hard to read "bugs" contribute to the building of a robust American workforce and the production of a strong Democratic political mailers.
Have questions about union printing and union bugs on political mailers? Ask them here: