Progressive Training Resource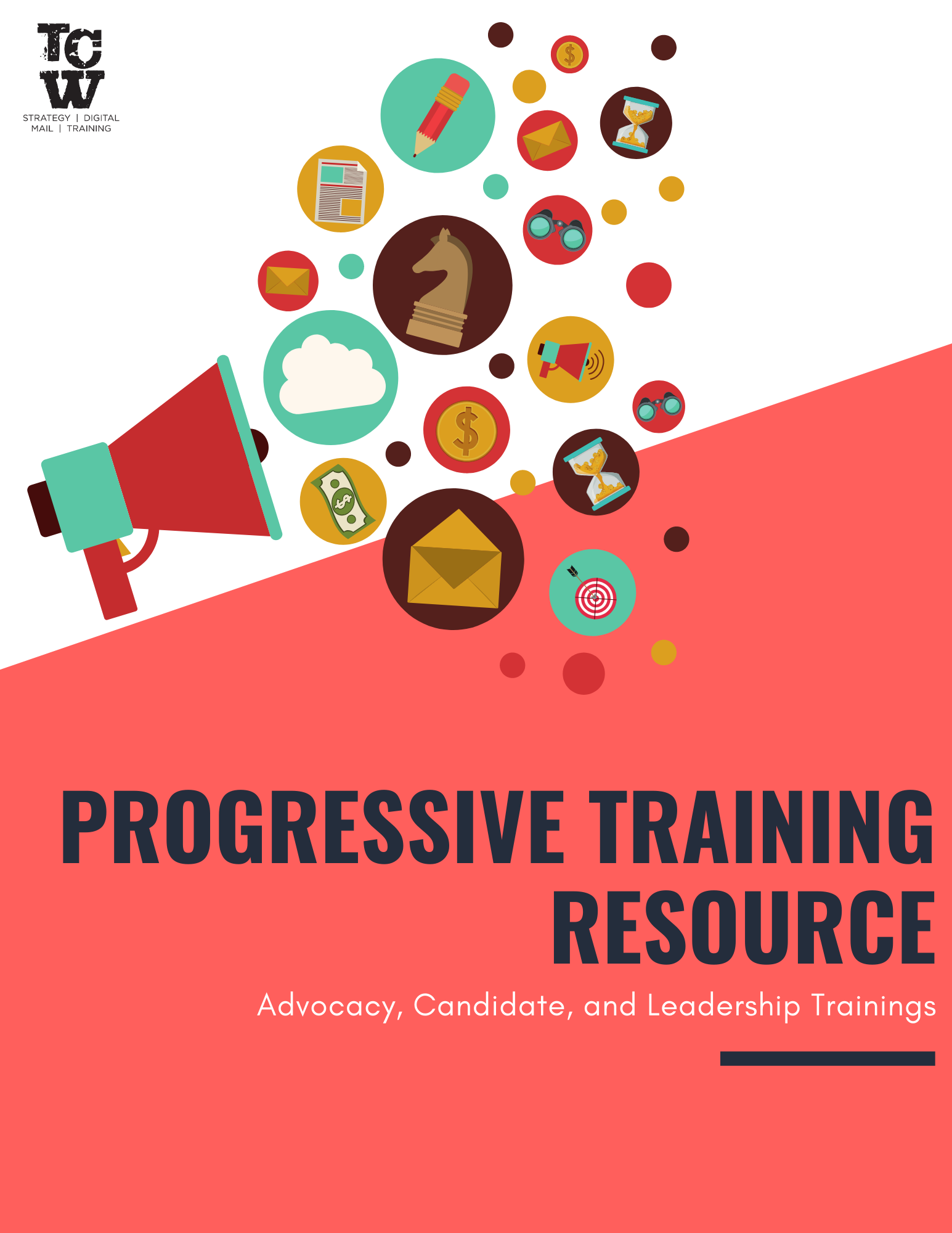 Progressive Training Resource: Don't miss out! 
We've created this progressive training resource, so you can keep track of all of the inspiring training work that is happening on the ground across the country.
We've put together a list of progressive groups and organizations that run political and advocacy campaign trainings across the country. This list includes groups that Train Democrats, Progressive Candidates and non partisan training. Campaign trainings are not always easy to find, so we want to provide you with a single resource you can rely on to give you the most up to date information on trainings that are happening across the United States.
Please note that all of the trainings are subject to change. Please contact each host organization for additional information and details.
If you have trainings you think we should add, feel free to drop us a line!