Ultimate guide to political direct mail printing—Part 1 Union Printers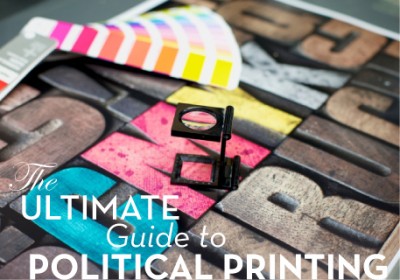 Everything You Were Afraid to Ask About Political Direct Mail Printing and Union Printers
Political direct mail printing has a lot of moving parts. Tired of blurry photos, mail pieces that look like they went through a washing machine and words that are so small you need a magnifying glass to see them? Well, this series on political direct mail printing and union printers is for you. In our next four posts we'll cover:
How to Find Good Direct Mail Printers (covered in this post)
Planning and Setting printing Deadlines (part 2)
Types of printing paper (part 2)
Digital vs. Offset printing(part 3)
Photos are an Art Form (Part 4)
File Preparation (Part 4)
The Proof is in the Proof  (Part 4)
How to Find a Good Printer Good political direct mail starts with direct mail printers.  We would also strongly suggest using union printers. You can have the best design in the world, but if your direct mail is not printed properly it will look bad. That piece of direct mail is sometimes the first visual impression you make on a voter. You want to make it a good one.
We have written a lot about this, but working with your (union) printer is a partnership. As democratic direct mail consultants we have developed long-term relationships with union printers across the country who have proven their worth year after year by producing quality work on schedule and resolving problems in a timely manner.
Not everyone understands political direct mail printing; many will say they do, but some stand above the rest. The characteristics of a great direct mail printer are:
Experience. Don't discount how important experience is when it comes to direct mail printers. The best direct mail printers have probably been in business a long time and have had the vision to introduce the latest technologies.
Quality work. The best direct mail printers produce beautiful work and want to show it off. Look at samples before choosing a printer and make sure they meet your expectations.
Honest communication. The best direct mail printer will tell you if they can or can't meet your schedules and will resolve problems in a timely and proactive manner. That's critical to building a strong relationship.
Word of mouth is usually the best way to find direct mail printers. Ask trusted associates to recommend a political direct mail printer they've worked with. You can also reference the Allied Label union website for a listing of union  direct mail printing companies around the country or do a search for local printers online.
Have questions about direct mail printing? Ask them here:
Got Questions? Contact us here
Categories
Political Direct Mail