Best Practices for Advocacy Video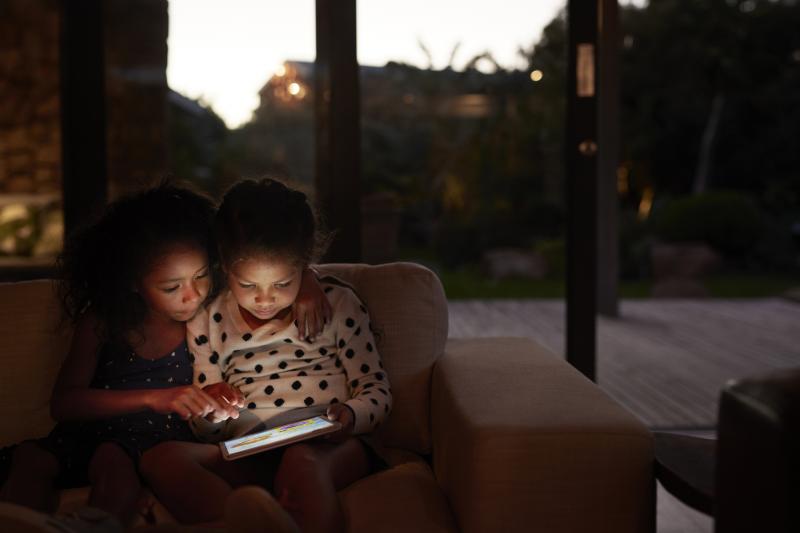 Creating an Engaging Advocacy Video that Showcases Your Issue
Sure, we've all seen an engaging advocacy video online and we know how effective can be in leveraging support. It's an effective advocacy tactic that can help bring more engagement around your issue. But what can a smaller nonprofit with an even smaller budget do to create an online video that will really stand out? The great news is that developing an engaging video for advocacy doesn't need to be hard or expensive. In fact, you can even create a strong video for your advocacy organization from your iPhone. All you really need is a good story to tell.
In early 2018, The Campaign Workshop worked with our client, DC Vote, to develop an engaging advocacy video that highlighted the inequality that has resulted from the lack of representation for U.S. citizens who live in DC. You can watch the full video here. This video was created with just a single cameraman and an editor. It was promoted organically and through paid advertising. As a jumping off point for your advocacy video project, we've developed a list of some video best practices for advocacy based on our DC Vote video.
Know how your video will be used and create a video for that audience
Where will your video run online? Will your advocacy video run on social media, or will it be played as a YouTube ad? Pre-roll? The answers to these questions can help inform which format will make the most sense for your video.For instance, if you plan to run your ad only on social, you may want to consider doing a 15- or even 6-second video. If you want to instead run your ad on YouTube, where someone has the ability to skip your ad, or on pre-roll, where you need to purchase 30-second inventory, then a longer 30-second video may be the better option. For the DC Vote video, we produced both 15- and a 30-second versions that ran across Facebook and YouTube targeted to people outside of DC who were likely unaware of the lack of voting rights for DC residents.  
Know your overall goal for the video
The goal of your video should be to drive forward your messaging, which you will articulate through your video script. This goal should guide your entire video, though it is most important to have a strong message at the very start to capture those who only give your video a moment's glance. In the DC Vote video, our primary goal was to raise awareness around the issue of DC inequality for people who lived outside of DC. We targeted the videos to key Congressional districts represented by people in prominent positions, hoping to boost DC Vote's presence in these districts and build networks of grassroots supporters to pressure their Congresspeople to fight for DC statehood.
Use digital video best practices
We've written in the past about using best practices in your digital videos. For any video that's only running online, adhering to best practices is important. In the DC Vote video, we open with the line, "This yellow line makes some Americans less equal." This sets the stage for what the video is all about, namely the fact that an arbitrary border line means the DC resident doesn't have a vote in Congress, while the Maryland resident who live right across the street does. We include on-screen captions throughout the video, which is particularly important for people who watch the video on Facebook without the sound on. We also try to use the yellow line as a visual tie in that subtly wraps the whole video together and provides a common theme.
Make the issue easy to understand
Some advocacy topics can be difficult to understand for someone who isn't already aware of the issue. In these instances, one of the goals of your advocacy video may be to find a way to break a complicated issue down to make it easier to understand. The inequality of DC voting rights can be difficult for voters to understand. In the DC Vote video, we work to make the issue apparent by depicting two neighbors who seemingly have a lot in common with each other. The camera at one point even pans across the street to show that they live right across the street from one another. Despite this fact, one person has a voice in Congress, while the other does not. 
Recruit real supporters with engaging stories
Creating an engaging advocacy video is all about using real supporters to demonstrate the real-world effects of your position. If done correctly, an advocacy video can highlight your supporters and showcase their stories. Real supporters can help inject emotion into your issue, put a face to your cause and take an issue out of the abstract. Again, in most cases you don't need fancy lighting or an overpaid sound person to tell this story. A straight to camera testimonial can be just as engaging as a slickly produced video if the story is compelling enough. In our DC Vote video, we use two supporters of the DC Statehood movement who just happen to live across the street from each other, with one supporter who is denied a vote in Congress.
Do you have other best practices from your video project with your advocacy campaign? Share them below, we'd love to hear about them!
Categories
Advocacy