Instagram a Political and Advocacy Campaign Tool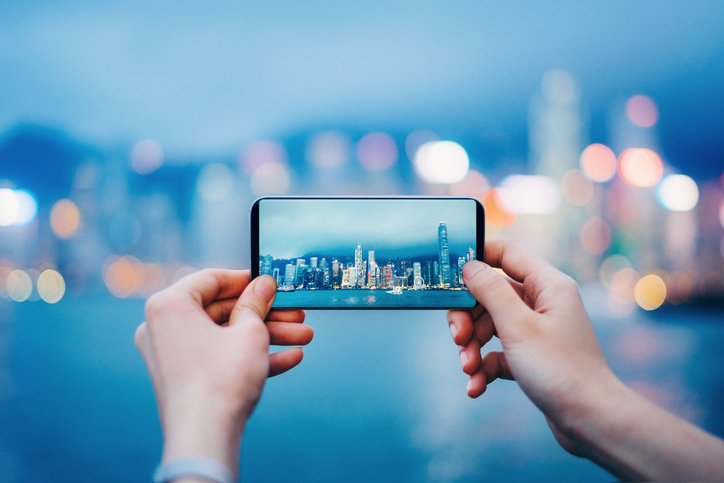 Instagram for Politics and Advocacy Telling Your Campaign Story
If you're running a campaign on a tight budget and have an important story to tell, Instagram can help. Not only is it completely free, but it's also easy to use. With more than one billion monthly active Instagram users, it would be wise to get on the "Instagram train" now!
In this day and age, we are flooded with so much information on our social media channels – whether it's the must-have product or the next place to vacation in 2019. One way to get your story out on Instagram and cut through all of this social media noise is to tell a good story that people can engage with. The best way to do this is through images!
Instagram Features
For those of you who aren't familiar with Instagram, there are several different photo posting options.
Static photo posts - you can feature one photo or a collage of photos that will show up on your follower's feeds.
DO use static posts to document photo-worthy moments on your campaign and to update your following. You might consider posting a candidate talking to his or her constituents or a group of labor union members picketing for equal pay.
Stories - You can upload a story (e.g. a video or photo) to your account and decorate it with captions, GIFs, emojis, and more. After 24 hours the story expires. But don't worry! If you're feeling particularly attached to a story, you can archive it onto your profile so all your followers can view it beyond the default, 24-hour window.
DO use stories to capture specific things that happen over the course of the day that might not necessarily be a perfect photo moment. For example, consider adding a video or a photo to your story of a candidate or team of advocates talking on the road on the way to a rally or event.
Live Video - Similar to Facebook, you can take live videos. What's neat about this feature is that all of your followers get a notification when you're broadcasting a video and they can join the viewing party by just opening the app as well as engage in real-time with your content.
DO use live video to pose questions to your following or to interview influencers or decision-makers that you come in contact with on the campaign trail.
Instagram TV (IGTV) – Instagram's latest feature is Instagram TV, which is another dimension of the app that allows users to follow TV "creators." Users can watch their content within the app, as well as other trending videos on Instagram TV or content submitted by people that you're already following. Anyone can be a TV creator, you just have to start posting content. IGTV gives Instagram users a means of communicating a message to their followers but also allows users to expand their message to others in the Instagram ether. 
DO use IGTV to get out the vote, and educate your following on how to get registered to vote and how to get to the polls. Step-by-step videos are ideal for IGTV.
Why Do I Need Instagram?
Tell Your Story: Instagram is unique in that shared content is exclusively photos. As we all know, "a picture is worth a thousand words," and it's time for your campaign to take advantage of this.
Whether it's a casual post of volunteers hard at work during an event or a picture of a family your organization or candidate has helped, Instagram is the appropriate social media platform for everything you want to share with your followers during your campaign journey. Unlike a LinkedIn type platform, Instagram allows you to post from pictures on the campaign trail that are not only professional but also authentic to the candidate or organization.
Reach Millenials: The app is used primarily by millenials, so if your target audience is between the ages of 22-37 years old, Instagram is an easy way to spread your message to the right people. Your followers can also share, comment, and like your posts - including your stories - which is an easy way to broaden your reach.
The most successful Instagram campaigns will offer free admission or a discount code to users who repost a specific photo. Who doesn't like free things! Your other option is to ask followers to tag your Instagram handle when they take pictures related to your campaign and repost the best photo each week. Social media campaigns are great ways to continue to build relationships with your followers and maintain engagement.
Engage with your following in real-time around key campaign issues
In the story function of Instagram, you can set up polls. By using the poll function you can ask your audience questions that influence the content that you pump out and what kind of brand identity you develop online. For example, "Are you registered to vote?" or "What issue is most important to you?" You can then cater content that would resonate most with your followers.
It's important to post to your story consistently, so that your followers learns to engage with your content on a regular basis. If you only post every other week, you are less likely to build momentum around your issue area or effectively educate people about your campaign.
Any Drawbacks?
The biggest downside is that Instagram isn't great at conveying lots of information to your audience or displaying big datasets.
While the pictures you upload will do most of the talking, it's difficult to get into the nitty-gritty details of policy platforms or to fully outline your organization's history/mission in the small space provided for captions.
To address this issue, for longer form articles or captions, you can give your followers a snippet in the caption box and then write, "Link in Bio". Accounts like New York Times Cooking or National Geographic will often implement this strategy to give their followers a sneak peek of featured articles. By putting a link in your bio to a recent article, those that want to read the article in full can choose to do so and you can generate organic traffic to your website via Instagram.
Check out The Campaign Workshop's Instagram for more content! Follow us @cmpwrkshp or visit our Instagram page here.
Categories
Campaign Tools