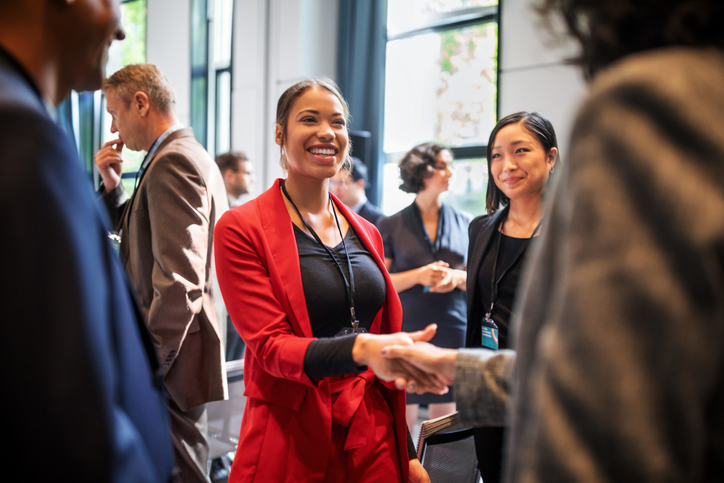 Campaign Manager: Find the Right Manager for Your Campaign
Hiring the right campaign manager may be the most important choice you make as a candidate. Your campaign manager is the lifeblood of your campaign. He or she doesn't need to always be out front or be the face of your political campaign, but he or she does need to be prepared to do anything for you to advance your run for office.
The first thing to look for when hiring a campaign manager is competence and the second is a personal connection. You really need to ask two questions: "Can I trust them to do this job?"  and "Can I spend all of my time, day-in and day-out, with this one individual?"
Picture yourself: You're on the road after an extremely long day of campaigning. You woke up at 6am, it's now 9pm, and you haven't eaten all day. You pull into an Applebee's and sit down for your first meal of the day. Sitting across from you is your campaign manager.  He or she has been with you all day long, and you're both tired. Now, if you hired the right person for the job, you'll be able to strike up a conversation – whether it's work related or not – even though you're exhausted. If you can't because you're so annoyed by spending all your time with this one person, they probably aren't the right person for your campaign.
How Do I Hire a Campaign Manager that Fits Me?
Finding and hiring the right campaign manager is a challenge for any campaign. However, this task is vital because it can mean the difference between winning and losing a race. To help with this crucial process, we have written extensively on what a campaign manager does and what questions you must ask yourself to determine who would be right for you.
What is your budget?
Not all campaign managers make the same amount, nor are they given the same amount of benefits. Housing, transportation mileage reimbursement, and health insurance are all negotiable parts of a manager's benefits. Having a clear discussion on the needs of your potential campaign manager is important in terms of seeing if they fit your budget. Make sure you put these negotiations in writing to ensure that everyone is on the same page.
What skills are you looking for?
Fundraising, field work, press, and general management are all common skills of a campaign manager. You should think about how the campaign manager's skills complement yours and the rest of your team's. Have they built a call time operation before? Ran a field program? Dealt with press? Depending on the needs of your campaign, different skills may be more valuable to you when looking for a campaign manager.
What is your timing?
Hiring a campaign manager takes time; you should start looking for a manager at least 2 months before you need one on the ground. Don't put yourself in a position where you have to choose someone with no experience or pay extra for additional consulting just because you did not start looking for a campaign manager early enough.
What personality are you looking for?
Potential campaign managers' personalities can range from go with the flow and calm to intense and energetic, as well as everything in between. You need to think about what kind of personality type will work best with your and what will motivate you to be a successful candidate.
Do you need someone local?
Many folks start out with the idea that they want a local campaign manager. Depending on the race, state, and budget, it may be possible to find a local campaign manager, but make sure that you are getting the best campaign manager you can find for your budget- not just someone who you know or happens to be nearby.
Look into their qualifications. 
Depending on the campaign, it might be a better move to hire a campaign manager with a little less experience – due to the cost of someone more experienced, or even the potential to grow, if you're far from your election. On the other side of the coin, hiring someone with more experience for a tougher campaign is mandatory. Here is a brief list of qualifications we would recommend looking for when hiring a campaign manager for a state house campaign:
Management experience (this is more important that academic experience or subject matter experience)
Experience volunteering for Democratic campaigns
Ability to learn quickly and on the job
Good moral character (Can you trust them to do the right thing when you are not there?)
Interest in politics (They need to care about the race and the work.)
One-page cover letter and two writing samples. (If they can't turn around basic info without errors, it is not likely they can do this on your campaign.)  
Not needed: 
A college degree – Many great campaign managers never finished college. If you look for only folks with degrees, you will limit your pool.
Subject Matter expertise- Your campaign manager doesn't need to have worked in the sheriff's office to run a sheriff's race or have been an attorney to run a judge's race. 
Look for a campaign manager who is willing to learn.
You want a manager who seeks out answers and advice not someone who thinks they know it all.  Campaigns are often run on a tight timeline. It's important that your campaign manager can quickly grasp issues and can turn around quality material swiftly. 
Hiring Your Campaign Manager
Now that you know what to look for, let's take a look at the process of hiring.
When you draw up a job description, Be as detailed as you can. Campaign managers will need to evolve and participate in a number of different tasks that you might not be able to specify quite yet.
Post on online job boards statewide or even nationwide depending on the scope of the campaign.
Create three rounds of interviews.

For the first interview – have someone who is very politically astute go through the applicants and perform the interviews. This might be your general consultant, a trusted confidant, the person who urged you to run in the first place, or even a mentor. 
For the second round, have your fundraiser or whoever is helping you raise money, interview him or her. Have them ask specific questions about their fundraising experience as well as comprehension questions to see if they'll understand the process and art of fundraising for a candidate. After the second interview, both interviewers need to meet and discuss whom they'll present to the candidate.
Then (and only then) should the candidate have their first discussion with the potential campaign manager. This is a way of keeping yourself from getting attached to an applicant who really might not be the best choice.
What if it doesn't work out?
As it goes with any kind of job, not all employment works out. There are going to be folks who either cannot work together or employees and candidates who underperform. Make sure you write out an agreement that clearly states what will happen if a campaign manager leaves, including what the campaign manager and candidate can and cannot say about the employment.
Where do I look to find a good campaign manager? 
Finding a good campaign manager can be hard for even the most experienced candidate. Campaign managers and campaign staff are in high demand. It seems there are never enough good ones available, and since it is an all-consuming job, many campaign managers, fundraisers, field directors and other campaign staff cycle out of working on campaigns quickly in favor of steadier work. I've made a list of places to look for your next campaign manager below.
Other campaign staff:
Find a couple people who have run campaigns before, and chances are they will know somebody who is looking to manage a campaign. Remember, know what you are looking for before you begin this conversation.
Consultants:
Many political consultants have a developed network of people looking for campaign jobs. Not all are good at this, but it's worth asking your consulting team.
Word of mouth:
Let your friends, family and business associates know you are looking to hire. Campaign managers are always on the lookout for their next job, so they are looking too.
Job banks:
Many organizations have a stack of résumés, though some are more formal than others. 
Endorsing organizations:
Who are the organizations that will support you? Reach out and ask them for help finding a manager, chances are they will know of folks.
State and local committees:
State, county, and local Democratic parties have a need to build a team of experienced and reliable campaign managers, so many keep lists of job seekers.
Colleges:
Some political science programs are focused on theory, and some focus on applied politics. Look and see if there is a professor at a local college that has current or past students that can help.
Other candidates:
Candidates who are moving up or running a larger race have built a network and may know people. This can be helpful, but also look out to make sure you are not being given cast-offs from campaigns trying to get rid of staff.