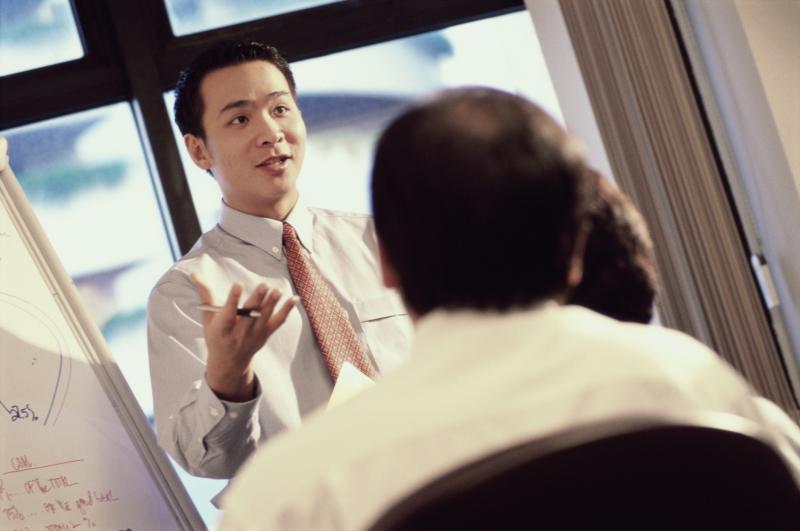 What Can a Political Consultant Do for My Campaign?
For any campaign, it's crucial to hire the right people—and in many cases, your team might include a political consultant. So, what exactly is a political consultant? How does a consultant differ from a campaign manager? Do you need a consultant? and if so, how do you go about finding a good one that you can afford? If these are the sorts of questions that plague you, this is the blog post for you: political consulting explained by political consultants. 
What's the difference between a campaign manager and a political consultant?
If you work in politics, you don't need me to tell you there's a lot of jargon in the business. There are endless types of roles you'll hear about campaigns trying to fill: campaign manager, general consultant, mail consultant, digital strategist, communications director, scheduler, call-time manager, fundraiser, volunteer coordinator, seltzer tsar… the list goes on. The bigger the campaign, the more expansive the sprawl. 
If you're running for state or local office, your payroll shouldn't include a village worth of employees—you may only need a campaign manager. That said, even for a small race, it could be worth bringing a political consultant into the mix. So, what's the difference between a campaign manager and a political consultant anyway? We're here to set the record straight.
What is a campaign manager?
A campaign manager is a full-time employee who runs the day-to-day aspects of your campaign. This person works on one campaign at a time, devoting all of their time and energy to getting you across the finish line with results you can be proud of. 
Hiring a full-time campaign manager can be the best decision a campaign can make. Even if you're running a relatively small campaign, bringing a manager on board can save you money in the long run and allow you to spend more time talking to voters. Having a manager with real political campaign experience is important, but nothing matters more than bringing someone on board who's dedicated and willing to put the work (read: long hours) in. 
A campaign manager understands politics and helps you prioritize your time and resources to win your race. You don't need to hire the oldest pro in the business, but you do need someone who has worked on a campaign before. You don't want to hire your cousin who works as a CPA as your campaign manager. Jimmy may be extremely helpful during tax season, and I'm willing to bet he'd consider picking you up from the airport if you were in a bind, but that doesn't mean he can help whip up the votes you need to get elected.
What is a political consultant?
A political consultant (sometimes referred to as a general consultant) has multiple clients—this person isn't focusing solely on your campaign. You hire a consulting firm to pin down the short-term goals your campaign must achieve and the benchmarks it must meet (and when) to win. Consultants are all about the bigger picture—their role is to help you see the forest for the trees so that you don't get sidetracked by the daily twists and turns of your campaign.
A political consultant has a treasure trove of experience, having worked on campaigns across the country in different capacities for a long time. A consulting team knows the ins and outs of campaigns and will work with you to craft a strategy for your race. A consultant can be a particularly invaluable resource if your campaign manager doesn't have a ton of experience. While your consulting team won't do day-to-day tasks like call time and door-knocking (nor should they), they will leverage their expertise to help you build a winning campaign plan, solve problems, and spend your budget efficiently and effectively.
You should ideally hire a campaign manager before you bring a consultant on board, but it doesn't always shake out like this. If you're struggling to find a manager, it may make sense to hire a political consultant to help you find one and to get the ball rolling on building a strategy for your eventual manager to execute.
Does my campaign need a political consultant? If so, what should I be considering?
In other posts, we make the case for hiring a full-time campaign manager. But does every campaign need a political consultant? The short answer is no, but a consulting firm can help any campaign if there's a clear role for them to play. 
Political consultants have a wide array of experience and expertise to offer any political campaign. Ask anyone running for Congress or another major office and they'll tell you they have a team of campaign consultants guiding the way through their tough campaign and filling in gaps that their staff can't tackle. A consultant can be helpful in smaller races too, particularly when it comes to building paid communications programs (direct mail, digital advertising, etc.) to engage and persuade voters. 
Before jumping in and hiring a political consultant, though, here are some things you should think about:
Can you afford a consultant?
Political consultants come in all kinds of packages: big firms, small firms, prestigious, or new-but-attentive. Make sure you have the budget for the people you're hiring. If you're running for state representative in a rural district in Pennsylvania and you have a budget of $75,000, it may make sense to hire a consultant to help implement a paid communications strategy. That said, make sure you have room in your overall budget for this service. 
It never hurts to send an RFP to several firms to determine how a consultant might add value to your campaign. Make sure you know who at a given firm you'll be working directly with and how their pricing structure works. Some firms may blow your budget, but others may be the perfect fit. Remember that a political consultant can be hired to play a very specific role—maybe you don't have the budget to utilize a firm for all the work you're doing, but perhaps it's worth hiring a firm to get a niche service like direct mail done well. 
What expertise can a political consultant bring?
Campaign consultants are seasoned veterans. These are people who have made a profession out of producing mail, placing digital ads, and asking people for money. Every firm brings specialized knowledge to the table to create space for your campaign to focus on call time and door-knocking. Some firms specialize in research (polling, focus groups, etc.), while others eat, sleep, and breathe paid communications (direct mail, digital advertising, television, etc.) or fundraising. 
What type of political consultant do you need?
Choosing a political consultant isn't just a budget question; it's also a question of what kind of support you need to run a winning campaign. Ask yourself the following questions before you sign a contract with a consultant:
•    Am I struggling when it comes to fundraising? Do I need an expert to help me raise money?
•    Do I expect to have enough spending power to go up on broadcast television, necessitating a media consultant? 
•    Do I have the money for a full mail program, or can I produce a couple of in-house pieces to send to a small universe? 
•    Will I need to conduct a poll to figure out what voters know about my candidacy and how they feel about the issues that matter?
How do you hire a political consultant?
The best place to start the hiring process is within your network—ask people you know in politics if they have a recommendation for a political consultant. Once you've compiled a list of firms, send them an RFP. Make sure you set up interviews and weigh all of your options before making a decision. We recommend asking a firm to provide winning and losing campaign references for you to call. Have a candid conversation with the folks they refer you to and think carefully about what you need to hear about a political consultant to know they're a good fit for your campaign. Every firm will tell you they know the secret to getting people to answer their phones, vote in down-ballot races, or split their ballots. See through lofty promises—if it sounds too good to be true, it probably is. Look for a firm that will be honest about the challenges you face and the course of action needed to overcome them.
How do I find a consultant that will bring a race/equity lens to the table?
Think about hiring with a race/equity lens when you're looking for a political consultant. Do the firms you're interviewing reflect the diversity you're looking for? Are there people of color, women, and/or LGBTQ folks in positions of power within the company? Has the firm done meaningful work around power- and relationship-building in communities of color? Ask these sorts of questions in your RFP. As you're looking through proposals, be conscious of the "like-me" bias as well—are you attracted to a firm because the points of contact have had a similar life experience to your own? In some instances, that can be helpful, but it's good to bring a consultant on board who can broaden your perspective and help you make the case for your candidacy to a wider range of constituencies.
What does a political consultant actually do?
If you're still confused about what a political consultant does on a daily basis, let me break it down for you. Political consultants can get a bad rap—some people may tell you consultants are in the business to give advice that will benefit their bottom line rather than your campaign. At The Campaign Workshop, our philosophy is quite different. We're thoughtful about the work we take on, and we're honest with our advice. We're happy to play whatever role is needed in a campaign, whether it's building a direct mail program, running a digital advertising campaign, designing creative for your campaign or organization to deploy on its own, or providing advice at a set hourly rate. 
 
A political consultant can perform a number of functions for your campaign. Some campaigns may even have multiple firms involved with different aspects of their campaign—one firm may focus on the digital component and the other on mail, for example. No matter the set-up, a good political consultant will always push you to keep your message consistent in every aspect of your campaign.
So, really—what does a political consultant do throughout the day? Here's what a typical day looks like for our founder Joe Fuld to give you a clearer sense:
•    8:15–8:30 A.M. Joe arrives at office and reviews his email. He finds a note from Alice Smitty, who's running for county commissioner in New Mexico. Alice doesn't have a political consultant and needs help finding a campaign manager. Joe makes a note to reach out to his New Mexico contacts for recommendations.
•    8:30–9:30 A.M. Joe checks in with his staff. He learns that overnight, a large organizational client decided to change the messaging for an upcoming digital advertising program. This means the consulting team needs to design a new set of banner and video ads ASAP. Joe calls the client to get more information about the new direction.
•    9:30–10:30 A.M. Joe and his team (typically a vice president, an account manager, and a graphic designer) hold an internal creative meeting for the aforementioned organization. This means pinning down new imagery and headlines for the account manager to put in writing for the graphic designer to execute.
•    10:30–11:00 A.M. Joe drafts a video script for an independent expenditure campaign around a state legislative race in Washington. During this time, he also fields a call from another political consultant who's looking for advice on a good pollster to hire for an upcoming campaign in Wisconsin.
•    11:00–Noon. Joe reviews a direct mail plan drafted by his staff for an upcoming mayoral race in San Antonio. He then provides final feedback on a prospective client proposal before it goes out the door and reads through a backgrounder compiled by an intern for an upcoming pitch meeting.
•    Noon–1:00 P.M. Joe has a lunch meeting with a long-term client—an elected city councilor who's thinking about running for mayor or the state legislature next.
•    1:00–2:00 P.M. Joe jumps on a call with an environmental group to discuss the results of a poll conducted by a partner firm that specializes in research. He asks the pollster probing questions to discern how these learnings might inform a voter communications program.
•    2:00–2:50 P.M. Joe meets with the head of a statewide advocacy organization who's in town for a conference. They chat about the successes of past programs, as well as ways to improve upon future campaigns.
•    2:50–3:00 P.M. An account manager pulls Joe into her office to help interpret a confusing client email from a member of a coalition. Joe makes a quick phone call to sort out the issue and get buy-in from other members of the coalition so the account manager can keep the campaign moving.
•    3:00¬–3:45 P.M. Joe and his team get on a client call to walk through a draft direct mail plan for a state senate candidate in Texas. The candidate provides feedback on the plan for the consulting team to adjust by 2 P.M. the next day.
•    3:45–4:00 P.M. Joe reviews a first draft of a landing page for a digital campaign. The team discusses whether the sign-up form is prominent enough to optimize the page for sign-ups, as well as how they can cut down on copy to make the page more readable.
•    4:00–4:30 P.M. Joe calls a client to check in to make sure she's happy with a digital program running in several counties in North Carolina. He then returns a call from the head of a public health organization to chat about what to consider in forging ahead with a ballot measure.
•    4:30–5:30 P.M. Joe meets with the vice president and a senior account manager to discuss an RFP the firm has received from a state house caucus. They talk about past programs that will be helpful in shaping a strategy for this potential work. They also pin down who from the office to consult on certain portions of the proposal to ensure they're utilizing the entire staff's knowledge.
•    5:30–6:00 P.M. Joe catches up on email, looping other staff members into projects as needed. Staff members check in with Joe on the status of proposals that have gone out the door.
•    6:00–6:30 P.M. Joe leaves the office (unless it's September or October of an even year) to commute home. On his hands-free device, he checks in with a labor union's communications director to provide input on an upcoming member communications program that the firm may be consulting on.
•    6:30–7:15 P.M. Joe and another staff member jump on a weekly check-in call with a client who's running for state legislature (the only time that worked for the whole team). They check in on field metrics, fundraising, and recruitment for an upcoming photo shoot.
•    8:00 P.M.–EOD. After eating dinner with his family, Joe closes the loop on any outstanding emails and ideally takes a much-needed break with a good book or a TV show like The Marvelous Mrs. Maisel. He gets ready to do it all again the next day.
---
Do you have more questions about how a political consultant can be helpful to your campaign? Don't hesitate to give our team a call.