Do Awards Matter When You're Hiring a Political Consultant?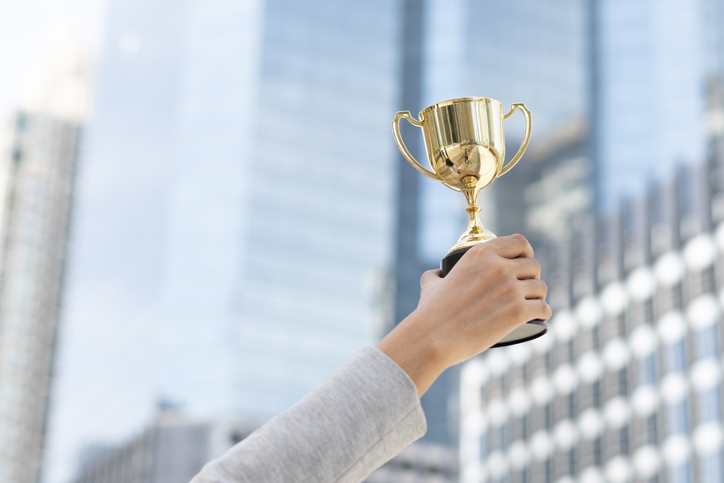 Some Quick Information on Political Consultant Awards.  
Lookin for an award winning political consultant? If you're reading this post, you may have just found out political consultant awards like the Pollies, Reeds, Goldies and, more specifically, political ad awards actually exist. So, now you might be asking yourself if it even matters whether consultants you might be hiring have won awards for the work they've produced. 
What political consultant awards are there?
Let's first dive into what the awards are. These types of awards are given out in many industries and are often times judged by professionals within the industry itself. The premise is the work should be judged by those who would be the most critical—industry folks. For political consultant awards, the industry self-judges as well. Awards and the shows where they are given are meant to be a way for the industry to acknowledge the best of the best. The Pollie Awards and the Reed Awards are the two big ones when it comes to political consulting. Awards are given out for a variety of different areas and types of campaigns including primary races, general races, partisan and non-partisan, candidate and independent expenditure as well as in the advocacy space. The awards also vary by the type of medium used for example best TV ad, best direct mail for a statewide campaign, or best persuasive digital campaign. Many people can tout they are "award-winning," but this at least gives you a place to start when assessing or comparing political consultants. 
Why should awards be important to you?
Well if the firm you're looking to hire has been successful in winning awards in a certain field or category, and especially consistently over time, this shows you they are constantly adapting to an ever changing political and technological landscape. It's likely they are not reusing the same mail or concepts over and over but thinking of new and creative ways to convey a message in mail, or digital animation, or across different types of campaigns. It shows they are willing to put in the work to stay at the top of their game. You can review our award-winning work, and you can check out the archive of the Pollie Award Winners and Reed Awards Winners.
Now we also have to remember that the biggest and often most important award is winning the campaign itself. That is where the efforts, coordination, and strategy really all come together and the creative and design of mail or digital only amplify the work the overall campaign. In addition, we also need to keep the political environment and landscape where the election is being held in mind, as winning is not the only measure of success. You could also define achievement as an increase in general voter participation, or an increase in the participation of a specific demographic that you have targeted. We always encourage clients to define what success is for them in broader terms than just 50%+1 on election day, so win or lose the campaign can still point to success. 
So #winning and awards, in different measurements, both matter.
Other factors to consider outside of political consultant awards?
But what matters most is that you find an experienced consultant who you are comfortable working with. Your consultant needs to have more than just awards, they need experience, passion, and energy for your campaign. You want them to have the ability to help you craft the best strategy to accomplish your campaign's goals.  Make sure to ask your consultants to show you a sample of an entire program not just a single award-winning piece. We also always encourage that you check reference from past candidates (winning and losing), because winning awards does not always mean there was a good working relationship, and that matters a lot. 
Have questions about hiring political consultants? Check out our Ultimate Guide to Hiring a Political Consultant or get in touch with us!
Categories
Political Campaigns