Political Direct Mail - What Do Campaign Mailers Cost?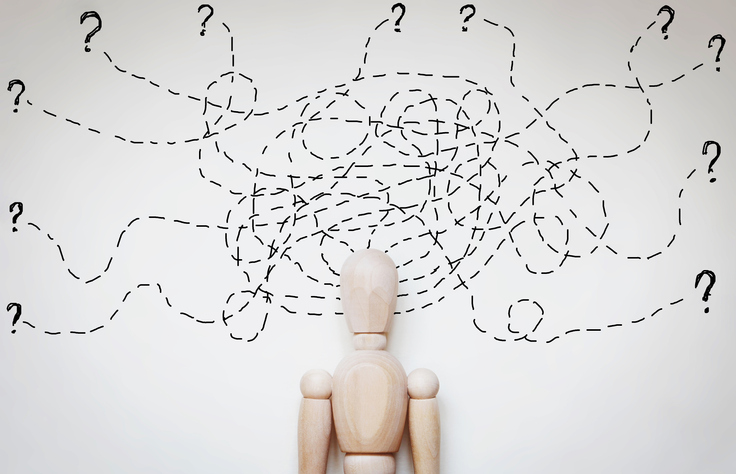 Political Direct Mail Cost: Am I Getting a Good Deal On Campaign Mailers?
Political direct mail What does it cost? How can I do it for less? This is a question that is often asked but the answer is not always as clear as it should be. To answer the question, think about political direct mail cost drivers: printing, mailing and postage costs are the major driving factors when it comes to campaign mail costs. But there is more: the cost of creative, strategy and design can impact the cost per piece of your political mail.  campaign mail costs vary anywhere from a few hundred dollars to tens of thousands of dollars, depending on the format, quantity, and density of the targets' delivery area. Most of the time when someone asks me about direct mail costs for a political or advocacy campaign, I ask him or her how much the budget is. This is not because I was trained as a used car salesman, but because so much of what we are able to do these days is scalable to fit a range of budgets. Here are some important things to consider to reduce mail costs for your political or advocacy direct mail program:
1.    Gang printing. One of the easiest ways you can reduce your mail cost is by printing 2, 4 or more pieces of mail together. This is called "gang printing." essentially, direct mail consultants and printers will give you a discounted rate for making printing presses run more efficiently. It takes some planning and coordination, but gang printing mail will significantly reduce the cost of direct mail, and the savings are totally worth your time and effort. Timing is everything. In order to make gang printing work, you need to be willing to organize your approval dates and stick to them. Remember, gangs have to be based on even numbers of jobs, and all jobs need to be the same format. Also remember that in order to achieve these cost savings, all the pieces that you gang print need to be sent to the printer at the same time. 
 
2.    Enhanced Carrier Route (ECR) sorting. Your mail house will be able to help you figure out the best way to sort your list to reduce the cost of your political direct mail. Just a note, if you are not using a mail house, you should. ECR is sorting your mail by the route individual mail carriers take to drop off the mail. The USPS passes on savings because you've sorted the mail for them. However, your mailing needs to have enough volume to cover multiple homes in one route, so hyper-targeted, low quantity programs might not qualify.
 
3.    Direct mail format. While it's important to get your mail noticed, that doesn't mean it has to be a 17 x 22, tri-folding piece with a sound chip (though that would be fun to do!). You can play with sizing to not only cut down on printing costs, but postage as well (for instance, sizing under 6 x 11 generally means you are eligible for letter-rate postage). In most instances, a 6 x 11 or an 8.5 x 11 postcard is both affordable and large enough that it will wrap around all of the other mail in the mailbox, making it the first thing someone sees. Sometimes USPS will even put a rubber band around all of your large format pieces, which forces the recipient to spend an extra second looking at your mail. 
4.    Shipping. Depending on where you're printing, shipping can be a significant cost driver. Whenever possible, printing locally, nearby where your mail is dropping, will help you save money. If you're printing your mailers far away from where you're mailing, you may incur additional shipping costs that will increase the cost of your political direct mail. Using a vetted printer in the same region will help you save money on shipping costs. These printers will also have some insight and experience with their local USPS that may be helpful if things were to go awry. 
5.    Letter rate vs. flat rate. For the purposes of political mail, there's really two types of postage rates: letter rates and flat rates. USPS facilities are best equipped to process letter rate pieces, and they reward you with cost savings as a result. 6 x 11 pieces, two-folded 11 x 17 pieces and anything smaller will qualify for letter rates. Many larger format pieces like an 8.5 x 11 will fall into a flat rate, which will increase postage costs. This isn't to say that you shouldn't ever do flat rate pieces (by their nature they're big and really jump out in the mailbox), but if you're squeezed for cash, going with a letter rate piece is one way you can save some money. 
6.    Colors. Depending on the press you are using, less colors (one- or two-color) can significantly reduce your mail cost. Although this may seem like it will come at a creative cost, two-color or duotone pieces can look cool too. 
7.    Type of press. For four-color printing, a digital press will often be cheaper than an offset press. Your mail consultant or printer can work with you to help you get the most out of your budget. 
 
8.    Target your universes. In this era of vast individual data, there is no excuse for blanketing a district with mail. It's important to use a commercial data vendor or your subscription voter file to carve up universes most likely to be receptive to your mail's message. This will create a mailing list that's smaller than you may be used to, but full of the folks most likely to give you the result you are looking for. The more precise you get, the lower the cost of your political direct mail, the more money you can save.
9.    Type of paper: Paper costs can range from very cheap to very expensive. Post-consumer recycled paper, cover stock and the quality of the sheet can all add to or reduce the cost of your mail. Our advice—don't get too stuck on the type of paper you use. Wanting a certain type of paper can add time to an already short mail schedule. 
Mistakes when it comes to saving money: When it comes to saving money, campaigns can go over-board. Often, campaigns may think they are saving money but in reality, they are just spending more, to the point that they hurt themselves strategically.
Do not make these campaign mail mistakes:
Using USPS Every Door Direct Mail: I love the US post office, but to use their Every Door Direct Mail product you need to send mail to every door. As we've already mentioned, this is a waste of money. When it comes to persuasion mail you don't want to target every door. In many places, your targeted universe will be less than half of folks who have a door, especially in a primary or off time elections. Plus, on top of the delivery and postage costs, you're paying additional for the printing on these pieces to reach people who are either unlikely to vote or can't be convinced to be in your corner. In fact, you may even end up motivating someone to go out and vote against you. 
Not targeting: Targeting the right voters can save you a ton of money making sure you have a thoughtful targeting process based on a vote goal can help you maximize your budget. One of the best ways to save money with political mail is by being very strategic in who you are and aren't mailing. 
Not mailing in bulk: Bulk mail can be a huge cost savings for your mail program, but if you don't hire professionals to help you, you can wind up paying more than you need to for the same product. As of 2019, a First Class stamp runs you $0.55. However, mailing on bulk mail permit rates (depending on density) can be half of that cost, or lower. To achieve these cost savings, you need to mail with a bulk mailing permit, which requires some work on the front end to get set up. 
Not drop shipping: Say you're printing your mail at your favorite Chicagoland printer, but you're actually mailing it down in Indianapolis. Drop shipping is the process of shipping your mail to the USPS facility closest to the doors you are targeting your pieces to, in this case the Indianapolis facility. In theory, could you just drop your mail off at the USPS facility in Chicago closest to your printer? Yes, but USPS isn't generally known for their speed. It's going to take 3 times longer to get your mail from Chicago to Indianapolis than it would if you paid to have it shipped down to Indianapolis yourself. In the long run, paying the cost of shipping is very worth it. 
Cutting back on paper stock, color, or size: When you're trying to save money in political direct mail, one way NOT to do it is by just cutting back on the quality of your piece. We've seen some people who print mail on paper stock that's so thin it looks like printer paper. We've seen people take nice, beautiful full-color images and convert them to black and white to save a buck. We've seen people cut the size of the piece to something as small as the size of a vacation-style "wish you were here" postcard. It's important to remember that it's really hard to jump out in the mailbox and stand out. If you're cutting back on the things that make your mail unique and different, you're really just diluting the effectiveness of your program.  
Using a cheap, unvetted printer: When it comes to political printing, some printers are just better than others. If you spend enough time digging online, you can always find a printer that will give you a cheaper rate. But if you have a good quality printer who's done good work for you before or that someone else can vouch for, you're often better off paying a couple extra cents per piece to make sure the work is done right. We've seen some cheap printers make some really bad mistakes, including printing things upside down and backwards, folding pieces in ways that are clearly not correct, and forgetting to clean the plates in between printings leading to pieces so dark they're unrecognizable. 
Political direct mail take organization.  Want tips to reduce your political direct mail cost?   Contact us.
Categories
Political Direct Mail