Thought Leadership Defined: Move Your Public Affairs Forward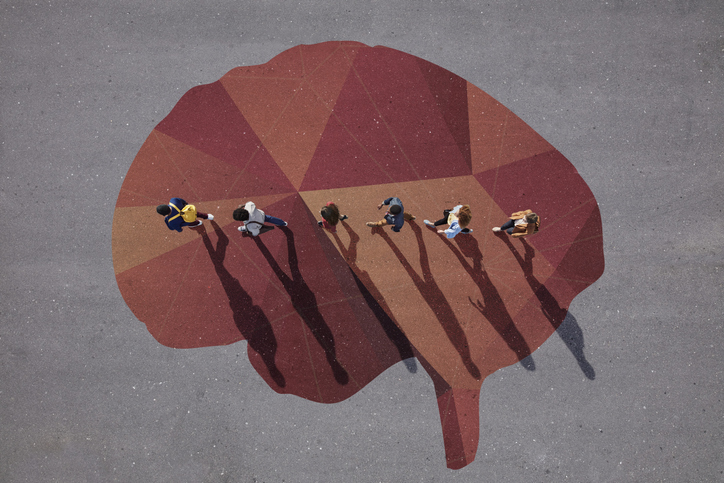 Thought leadership to Amp Up Your Public Affairs Strategy
Thought leadership is not used to its true potential in public affairs. With so much noise out there, engaging thought leaders to build a public campaign around a policy or public affairs goal can be really important. Especially these days, separating your issue from the rest and making it a priority is a necessity. Similar to storytelling , thought leadership is about engaging community stakeholders to tell their reasons behind moving an issue forward. 
What is thought leadership? Think of a thought leadership strategy as content marketing with a public affairs point-of-view. Thought leadership is usually defined by tactics like op-eds, interviews and other pieces of content by high-level thinkers. We look at it as communication from core opinion leaders who can move an issue forward. This definition allows us to think more broadly about who a thought leader could be and get a set of diverse voices behind an issue. Through content and engagement from opinion leaders, thought leadership can make a real difference in moving or stopping legislation
Why thought leadership? With a defined strategy, harnessing the power of thought leaders can help issues reach a critical mass by giving encouragement to elected officials. Being recognized as an authority on a subject can give you credibility on an issue and can help that issue go up the priority list.
What's the most common mistake folks make? Boring and bland content will not make your issue a priority. Have a strong and clear point of view and be willing to put it out there. If the point of view is bland or the explanation is long, it will not connect with people or with editors who place content.
Who makes a good thought leader:  
Defined profiles - When recruiting thought leaders, where this person stands in the community - through lived experience, professional background and a compelling story - all matter. 
Real connections – A thought leader should be someone who is seen as an expert on the issue, but can still connect with your audience in a meaningful way.
Diverse voices – Do not fall into the trap of thinking that the CEO or the head of the chamber is all you need for thought leadership. Good thought leadership strategy should be put together with the goals of your public affairs campaign. In today's environment a set of diverse and compelling voices that speak to different audiences and reach a greater coalition is a must.
A clear and compelling point of view - The best thought leaders are willing to put themselves out there and say something on an issue that is fresh or innovative.
How do I get started? Understand your issue, your message and your goals. Identify what you can do to make it a priority. Be clear about the actions you want your audience to take and what you want your thought leaders to ask for.
Thought leadership tactics: 
Storytelling - Tell a story that impacts. Good storytelling can grow your public affairs reach to connect with folks emotionally and get the engagement you need. 
Op-eds - Yes, these still matter. An op-ed in an important publication can reach elected officials and opinion leaders, especially if you have a plan to promote your op-ed once it's published.
Blog posts - Having the content on your own blog, guest blogs, industry places, sites like Medium or a state political or issue blog can help. Remember, your thought leadership needs to be multi-faceted and having placement in multiple mediums can make your issue ubiquitous.
Interviews - Getting an interview with the Associated Press or with a reporter in another big publication can increase visibility of your issue and generate buzz.
Social Posts – Social media offers the opportunity for steady outreach that can help grow your engagement. Make sure you use other tactics to help you generate content to promote on social. Social will be a great place to promote your op-eds, letters to the editor and interviews.
Local media: Although local media outlets have shrunk in the last ten years, there are still plenty of local media outlets out there willing and able to engage in local fights - from radio stations to specialty media, don't forget local blogs and list serves. 
Letters to the editor: While not as powerful as op-eds, letters to the editor provide a good way to create engagement or to respond to opposing points of view. 
Podcasts and radio shows: A conversation can get into the details and emotions that it is hard to get across in an article or blog post.
Email: A company or an organization with an engaged email list can be a catalyst to get things started. Email may seem dull, but it gets folks to take an action better than anything else.
Placement for thought leadership: There is an art to this. Many places have self-service platforms to get your content out but understanding the right publications for your thought leadership is important. Not everything will make it to the New York Times; and, sometimes a different and more targeted publication is as important for your issue.
Content calendar: Like any communications program, there are simple and more complex ways you can do thing. The more consistent you are, the better. Your program can be as simple as plotting out your thought leadership strategy on a calendar to see how it connects with the rest of your strategy.
Apps to use: Tracking progress using apps like Calendly, Google Calendar, or Monday.com can help with organizing the tasks and execution of thought leadership. You can also use apps to help identify local media opportunities. Apps like Buffer or Crowdfire can be a great resource to schedule social posts promoting your thought leadership.
Have a plan to increase thought leadership over time: Good thought leadership is not a 'one and done' endeavor. Once an article, op-ed, or blog post comes out, share with your network to get more press or even recruit more thought leaders. 
Thought leadership bottom line: Having opinion leaders with authority on subject or clout in a community can help your issue grow in importance. Having a clear strategy to build content and get it out is not just thought leadership, it is a good public affairs strategy.
Have questions about building thought leadership for your organization? Drop us a note!
Categories
Content Marketing