Campaign Consultants: Do You Need Them for Your Political Campaign?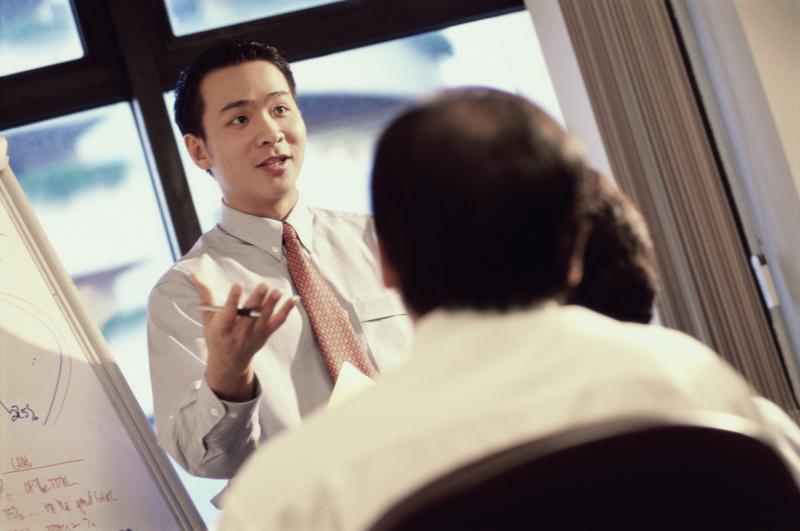 Campaign Consultants Bring the Knowledge and Skills to Win
Campaign consultants can bring a wide array of experience and expertise to any political campaign, whether it's a small race or a big one. Ask anyone running for Congress or any major office and they will tell you they have a team of campaign consultants surrounding them, guiding the way through their tough campaign, and filling in the gaps where campaign staff don't have the time or niche expertise to fill holes.
Even for smaller races, campaign consultants can be beneficial on a number of fronts, including helping candidates navigate through the tough world of politics and the grind of a campaign. Small or large campaign regardless, before jumping in and hiring a bunch of campaign consultants, take some steps to ensure you're making decisions with a full understanding of their consequences (for better or worse).
1. Can you afford it?
Campaign consultants come in all sorts of packages: big firms, small firms, high-powered, very experienced, or even just getting on their feet and dipping their toes in the world of campaign consulting. Before making any decisions, you want to make sure you have the budget for the people you're hiring.  If you are running for State House in a rural district in Pennsylvania and you have a budget of $100,000, you may want to weigh your options and see if bringing on a media or mail consultant makes sense within the context of your overall campaign budget. Before doing that, weigh the pricing each firm is offering, because some may blow your budget, but others might just be the right fit.
2. What type of campaign consultants do you need?
Choosing campaign consultants isn't just a budget question. It's also a question of what support you need in order to run a winning campaign. Ask yourself: Am I lacking in fundraising and in need of a fundraising consultant? Do I expect have enough spending power to go up on television and thus I'm in need of a media consultant? Do I have the money for a full mail program, or can I produce a couple of pieces in-house and mail to a smaller universe? A lot of the answers to these questions will depend on budget and campaign strategy. Do the work at the outset to think through what your campaign needs to win and what expertise and experience you'll likely need at your disposal in order to execute your plan well. If you have the budget, you'll want all of the expertise you can get, especially when it comes to polling, mail, media, and fundraising, but for most campaigns, you'll be making difficult, resource-driven decisions with respect to the campaign consultants you add to your team.
3. What expertise can campaign consultants bring?
Campaign consultants are seasoned veterans. These are people who have made a profession of producing mail, placing advertisements, and asking people for money. In other words, they bring specialized knowledge to the table and can create space for your campaign to focus on the things that matter (read: call time and doors). There are also times when campaign consultants may specialize in a certain area, meaning they also bring on-the-ground political knowledge about your community that may enhance your campaign in ways that go beyond designing and producing mail or a media spend.
4. How do you hire campaign consultants?
As a political campaign, you'll start hearing from consultants immediately.  Someone will have the secret for getting people to answer their phones, or have the perfect field strategy. Generally, if it seems too good to be true, it probably is, so as you move through the hiring process, ask a lot of probing questions and make sure you get the answers you need.
You'll want to wade through those options and set up a process. Ask around for recommendations from people who have run before or who are otherwise involved in the politics of your area. Send out a request for proposal (RFP) to several firms you feel would be a good fit and they will almost always respond. Get pricing, set up interviews and really weigh all of your options before making a decision. We also recommend that before hiring any campaign consultants, you also ask them to provide a winning and a losing reference. Don't skip this step! Make sure you have a conversation with the people they refer you to and think carefully about what you need to hear about a campaign consultant to know that they're a good fit for your campaign.
I'd be remiss in talking about hiring campaign consultants if I didn't also flag that this is an important choice point when it comes to race and equity within your campaign (and of course, this applies beyond just hiring around consultants). There are a lot of great consultants out there—I'd urge you think about hiring with a race/equity lens. Do the firms you're interviewing reflect the diversity you're looking for? Are there people of color, women and LGBTQ folks in positions of power within the company? What's more, go through your RFP and really look for choice points that might create roadblocks that lead to exclusion or "like me" bias.
5. How can you best utilize campaign consultants?
Get clear on the MOCHA! Knowing who does what is a critical element to organizing your campaign team effectively and making sure that consultants and campaign staff aren't duplicating efforts or confused about who is responsible for deliverables. Campaign consultants are there to help you, but they need structure (just like toddlers!). Once you hire your team, having consistent communication with them is a necessity (and frankly just good management practice). Set up weekly calls and perform check-ins to keep them in the loop and to make sure that you're consistently aligned on expectations for schedule, deliverables, and the support that you need.
Building a winning campaign is a complex process with many moving parts. Want more tips to build a winning campaign? Check out 9 Political Campaign Tips