Is a Campaign or Advocacy Training Program Right for You?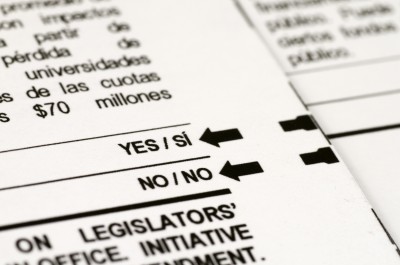 Campaign and Advocacy Training Options to Fit Your Needs
As someone who has attended numerous political candidate trainings and advocacy trainings (both as a trainer and a trainee) I have always found them valuable. whether it has been advocacy training on a number of topics in hour sessions, to week-long campaign boot camps, I have to say I  learn something new each time I go through one.
If  you just want to learn the basics to get a foundation for your organization or campaign, or you are trying to keep up with the ever-changing trends and technology of this digital age, campaign and advocacy training is the way to get there. More often than not people and organizations opt to not get trained and just learn it on their own. I'm here to tell you that's not always the best solution, and after you read this, I hope you will agree.
When looking for campaign or advocacy training you first need to answer a few questions to determine what option is best for you and your needs.
Is this for individuals, staff, or a whole organization?
Does a training program exist on the topic I/we need to be trained on?
What is the budget I have to work with for training?
Answering who is being trained  and defining the type of training ( campaign or advocacy training) will start you off in the right direction. If you're a candidate or campaign manager wanting to get a refresher or learn the elements of a campaign, there are already plenty of good options out candidate and campaign training. If you are a large campaign or with 15+ staffers that need training for an advocacy or ballot initiative, you may want to see if you could bring in an existing training specifically for your staff. If you're an organization that wants to train all its staff, field offices or local chapter leaders to be more effective in accomplishing your mission, then a custom campaign or advocacy training may be your best option.
As mentioned, there are a number of campaign trainings out there for a multitude of purposes.  From political campaigns, to social media, to fundraising – and there is no reason to reinvent the wheel. However, I would advise that you take into consideration what type of training it is and whether it is conducive to your learning style as well as the reputation it has from past trainees. On the other hand, if a training program for what you are looking for does not exist, the option of a custom-built training is something to be considered.
Building a custom campaign or advocacy training program in some cases is the best option in achieving your end goal. This way are you able to develop a training program to fit your budget, focus on specific topics, and it is tailored to your staff and mission. Costs for a custom training will vary based on the amount of curriculum you'll need developed, the number of days the training will be, and the number of trainers needed for the training. You will also need to consider logistical costs, travel and facilities for your trainees and the trainers, which can be kept low if done with enough forethought.
All in all, campaign and advocacy training is a good idea for you and your staff, members and activists. If you need help finding a good campaign and advocacy training or want to discuss building your own training, we are more than happy to help here at The Campaign Workshop. We know there are number of folks who are doing good campaign and advocacy trainings and we want folks to go to these programs and build more because it is good for the causes and campaigns we believe in.  If you have questions about campaign or advocacy training ask them here.
Categories
Advocacy