A Day in the Life of a Political Consultant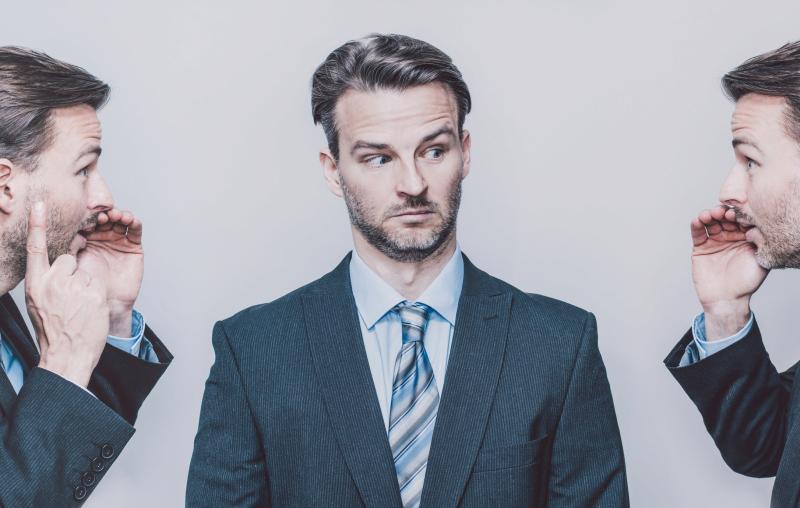 What does a political consultant do all day?
Being a Political consultant can sometimes get a bad rap. If you listen to some, it can seem like political consultants are just in business to give bad advice and make money off the backs of campaigns. But in my experience, being a political consultant is hard work that requires long hours by a group of dedicated people. To demonstrate this point, the following is an overview of a fictitious workday, based loosely on the typical day of The Campaign Workshop's President Joe Fuld.
8:30am: The political consultant arrives at work and reviews his email. He fields an email from Alice Smitty, who may run for County Commissioner in Bernallio County, New Mexico. Alice doesn't have a political consultant yet and needs help finding a campaign manager. The consultant makes a note to check in with his New Mexico contacts to see what he can do to help.
8:30am – 9:30am: Consultant checks in with staff. Here he learns that his large organizational client has decided overnight to shift the messaging on their digital advertising program and they now need a new set of banner ads and videos ASAP. He then calls the client quickly to gain more information about what this creative should be.
9:30am – 10:30am: Internal creative meeting for the client mentioned previously. They need a new set of digital banner ads, a digital-first video, and a corresponding print ad. The company's digital director in in the meeting, and the project's designer account manager, and other support staff. They discuss the new program, strategy, and hammer out concepts and headlines for the creative.
10:30am – 11am: Consultant's work block in which the consultant drafts the video script for a digital-first video mentioned previously and replies to an email from a general consultant who asks for advice on a good pollster.
11am – noon: Consultant checks in with staff to review a direct mail program that was designed for an independent expenditure campaign around a mayoral race. He then reviews prospective client proposals before they're sent out and reads through a backgrounder on a prospective client that he plans to meet with later in the day.   
Noon: Lunch meeting with a long-term client. This client is currently an elected city councilor who is coming up on the end of their term in office and is starting to think about taking the next step to run for either State Senate or perhaps Mayor.
1pm – 2pm: Consultant in on a call with a large institutional client to discuss the results of their poll. On the call is both the client and pollster, the consultant asks probing questions to see what information they learned that can be used within the paid communications program.
2pm – 2:50pm: An in-client meeting with the head of a statewide advocacy organization who is in town for a conference. They chat about the successes and failures of past programs, new ideas for the upcoming program, and the potential to use geo-fencing around state capitols to target influencers.
2:50pm – 3pm: Consultant checks in with staff to help interpret a confusing client email. This email is from one member of a coalition and there's some confusion on if there are other people on the team who need to weigh in or not. The political consultant makes a quick phone call to sort out the issue.
3pm – 3:45pm: Consultant is on a client call to review the draft of a direct mail plan for a  Statewide  candidate that was sent over the previous day. The candidate likes the program overall but thinks there's too much negative messaging and wants to incorporate another positive piece into the program.
3:45pm – 4pm: Consultant checks in with staff to review a first draft of the creative for a landing page for an independent expenditure. The consultant likes the landing page creative but wants to make sure that there are more buttons on the site, so there are more opportunities for site conversions. 
4pm – 4:30pm: Consultant makes an impromptu call to a client who has a digital program currently running with the consultant statewide in Florida to make sure she's happy with the program. He then returns a call from the head of an environmental organization. They chat about how they would go about launching a ballot measure campaign in the upcoming months.
4:30pm – 5pm: The consultant makes marketing phone calls to a long-time acquaintance that now runs a criminal justice organization. After they chat, the consultant promises to send over a proposal for direct mail and digital advertising services. 
5pm – 5:30pm: The consultant has an internal meeting to discuss a RFP (request for proposal) they received yesterday from a state house caucus. The team chats about which of the company's past work is most applicable to showcase and other questions staff have about the RFP.
5:30pm – 6pm: The consultant finally gets to catch-up on emails and loops the rest of his staff into an email that should have been sent to the entire team, but was instead sent only to the consultant. The consultant also fields a question from his staff about whether or not they have followed up on a proposal that was sent earlier in the week.
6pm – 6:30pm: The consultant leaves the office and begins the commute home. On his hand's free device he checks in with the communications director for a labor union to see how things are going and to provide input on the strategy for a members communication program in the upcoming months.  
7pm – 7:30pm: The political consultant jumps on a weekly check-in call with a client who's running for State Legislature, but was unable to schedule a time earlier in the day that everyone could be on. They chat about field metrics, fundraising, call time, and recruitment for the upcoming photo shoot.
8pm – late evening: The consultant continues to reply to client emails and sends a note to staff to follow up about a proposal that was sent the previous week. 
Have questions about what it is like to be a political consultant? Drop us a note.