Hiring a Campaign Manager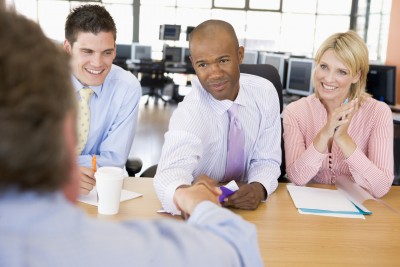 How Do I Hire a Campaign Manager that Fits Me?
Finding and hiring the right campaign manager is a challenge for any campaign. However, this task is vital because it can mean the difference between winning and losing a race. To help with this crucial process, we have written extensively on what a campaign manager does, as well as questions you must ask yourself to determine who would be right for you.
What is your budget?
The cost of a manager can vary greatly. To help, we have provided a manager salary guide that you can download here.
What benefits are you planning to give your campaign manager? Not all managers make the same amount, nor are they given the same amount of benefits. Housing, transportation mileage reimbursement, and health insurance are all negotiable parts of a manager's benefits. Having a clear discussion on the needs of your potential campaign manager is important in terms of seeing if they fit your budget. Make sure you put these negotiations in writing to ensure that everyone is on the same page.
What skills are you looking for?
Fundraising, field, press, and general management are all common skills of a manager. You should think about how the manager's skills complement yours and the rest of your team's. Have they built a call time operation before? Ran a field program? Dealt with press? Depending on the needs of your campaign, different skills need to be stressed by your campaign manager.
What is your timing?
Hiring a campaign manager takes time; you should start looking for a manager at least 2 months before you need one on the ground. Don't put yourself in a position where you have to choose someone with no experience or pay extra for additional consulting just because you did not look for a manager early enough.
What personality are you looking for?
Potential managers' personalities can range from go with the flow and calm to intense and angry, as well as everything in between. You need to think about what kind of personality type you will work best with and what motivates you to be a successful candidate.
Do you need someone local?
Many folks start out with the idea that they want a local manager. Depending on the race, state, and budget, it may be possible to find a local manager, but make sure that you are getting the best campaign manager you can find for your budget- not just someone who you know.
What if it doesn't work out?
Not all employment works out. There are going to be folks who either cannot work together or employees and candidates who underperform. Make sure you write out a clear agreement that clearly states what will happen if a campaign manager leaves, including what the campaign manager and candidate can and cannot say about the employment.
Have questions about how to hire a campaign manager? Ask them here:
Categories
Campaign Planning