Texting for Advocacy | Using SMS for Nonprofits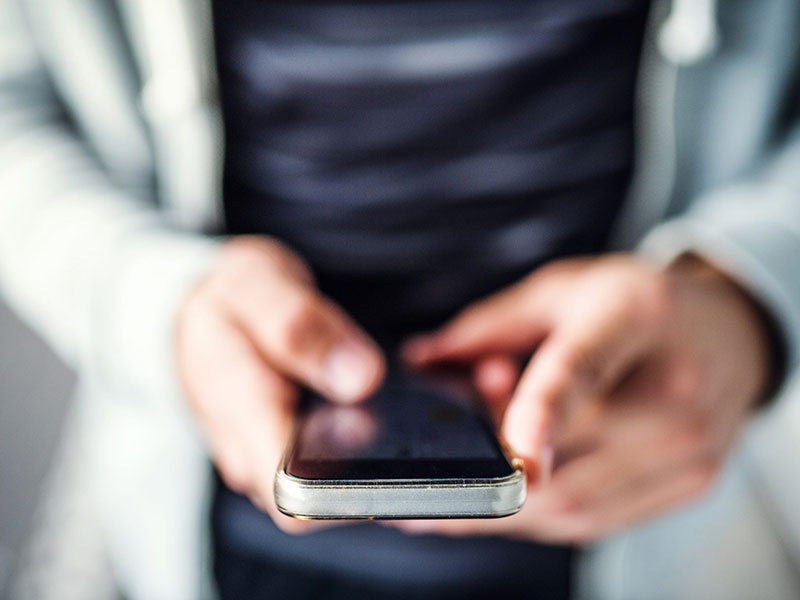 Texting for Advocacy: Issue Advocacy & Public Affairs SMS Tactics
Have you been implementing SMS for advocacy, or texting for advocacy, into your issue advocacy or public affairs campaigns? Texting for advocacy is an important tool for nonprofits and organizations creating an issue advocacy communications program. You may think of texting as a very personal form of communication and commonly only text your friends, family, or colleagues. However, in a world that is increasingly dependent on mobile phones and the Internet, SMS can be an incredibly useful tool to incorporate into your advocacy work. People are using their phones more than ever, and it's a great idea to meet people where they are. If you are interested in additional campaign tools that we find helpful, check out our list of 100 campaign tools.
Benefits of using texting in your issue advocacy campaign
Here are the top reasons to consider using texting for advocacy as a tactic in your campaign, especially if you haven't implemented it in your work already:
People pay attention to their text messages. As people carry their phones around with them, all day, every day, they are much more likely to see texts. They also have not begun ignoring issue advocacy texts the way that they commonly ignore issue advocacy emails, with SMS having a much higher open rate. Beyond even receiving them, people are also much more likely to read text messages and even respond to them in comparison to other communication tactics. 
 
Texts can provide engagement. SMS messages can include links to websites, fundraisers, petitions, and more that can lead to immediate and meaningful interactions.
 
The number of households using only wireless phones is outpacing the number of landlines. As of June 2023, only about 3% of households in the United States have only a landline. This means that when you are given a phone number for your list, chances are that that number is for a mobile phone. Although building a mobile advocacy list does take significant time and effort, if you have a supporter list, you likely already have some mobile numbers ready to use. Be sure to ask people to opt-in before you begin sending them regular advocacy messages. Text messages have become a much more efficient way to reach people. 
 
Mobile phones make advocacy easy to complete. Advocacy actions from SMS messages are often very easy for people to complete. This encourages a higher conversion rate, which is the percentage of users who have completed a desired action. If you would like for people to make a phone call and they are able to simply click the phone number linked in your text message, it is much easier for them to help you out. The same is true for engaging with videos or websites, navigating to mobile-optimized sign-up pages, asking people to sign a petition, or asking for social media engagement—the format of text messaging makes it easy for supporters to do what you're asking. It's brief, constantly present in people's lives, and very easy to understand.  
 
Texting is cost-effective. In comparison to other tools nonprofits and organizations can use to communicate with their supporters or the general public, SMS is fairly affordable. 
 
SMS programs help you accomplish your advocacy goals quickly. Because people have their mobile phones on or nearby them almost all of the time, they will see your text messages very quickly, especially in comparison to the timeframe of other advocacy tools.
Rules for texting
Texting is incredibly versatile for organizing in this day and age, but be cautious—there are different kinds of texting, such as broadcast vs. peer-to-peer (P2P), and each kind has specific rules, such as disclaimer requirements. Be sure you check with your attorney before beginning any SMS program to make sure you understand what you can and can't do with your lists and with your program in general.
Broadcast texting: Broadcast texting is when you send a message, or messages, to a large group of people or organizations. Broadcast texting from an opt-in list has a wide reach and great impact for member organizations. Once a member has opted in to receiving texts, you know that there is a higher level of trust and buy-in from that member.
Peer-to-peer texting (P2P): P2P texting is when a person or volunteer from an organization communicates with another person that they are advocating to directly. This direct communication can be helpful in recruiting volunteers and can encourage others to take action they otherwise might not. To learn more about P2P texting, click here.
Relational organizing: Relational organizing is when folks use their own networks and connections to harness their personal relationships into their issue advocacy or public affairs campaign goals.
What can we use texting for?
In issue advocacy or public affairs campaigns, texting can serve many purposes—fundraising, increasing petition signatures, lobbying, patching through click-to-calls, organizing general meetings, and much more.
SMS petitions: Signing a petition doesn't need to be difficult. Including a link in a text message to a mobile-optimized petition page can make online petitions a breeze. 
 
Click-to-call: Patch-through calls were a great tool when landlines were more common. Using this tool is still possible with texts—simply include the phone number and get folks to click it, which helps you connect with the target of your advocacy campaign directly. Learn more about how to utilize patch-through click-to-calls here. 
 
Meetings: Getting folks to attend a virtual community meeting is hard, but SMS is great tool to gather sign-ups beforehand. As well, texts can provide reminders on the day of the event. Getting together your supporters to lobby in person can be difficult to organize, but texting can enable your supporters to call in to virtual meetings or interact with their lawmakers on specific days. 
 
SMS fundraising: A fundraising ask in a text is very easy for your supporters to respond to. It also helps you connect with audiences that are ready to give. Texts also make great fundraising reminders and can help you follow up on an ask once an action has been taken. 
 
User-generated content: Asking your supporters to create content, whether that be a video or a social media post, can be a huge help for your issue advocacy campaign. Integrating SMS with a user-generated content tool can up your organization's advocacy game and increase the number of advocates in a specific demographic or geographic area. 
 
Multi-way communication: SMS can help you and your organization build relationships. You can become more involved with your supporters, members, lawmakers, and the general public too!
 
Reiterating your message: Texting can be helpful to increase the reach of your message. You want your supporters to know what you stand for and to gather new supporters, and getting your message out there can help you make that happen. Learn more about creating a message here.
Want to learn more about texting for advocacy?
Here are some outside resources that explain texting for advocacy in more detail:
Change.org's webinar about texting for advocacy is long, but highlights include discussion of Greenpeace's experience building a text program and statistics about why SMS is a smart choice in the world of nonprofit advocacy. This is also helpful if you need numbers to sell the idea to your colleagues!
Get Thru has created a case study on how the ACLU used texting to launch advocacy and create offline action.
In summary, if you are a nonprofit organization seeking to drive issue advocacy or public affairs actions, you should consider implementing a texting for advocacy program into your communications. To learn more about running an issue advocacy campaign in general, click here. If you have questions, drop us a note or sign up for one of our advocacy trainings here.
Have questions? Drop us a line!
Categories
Advocacy