Texting for Advocacy | Opt-in to SMS for Nonprofits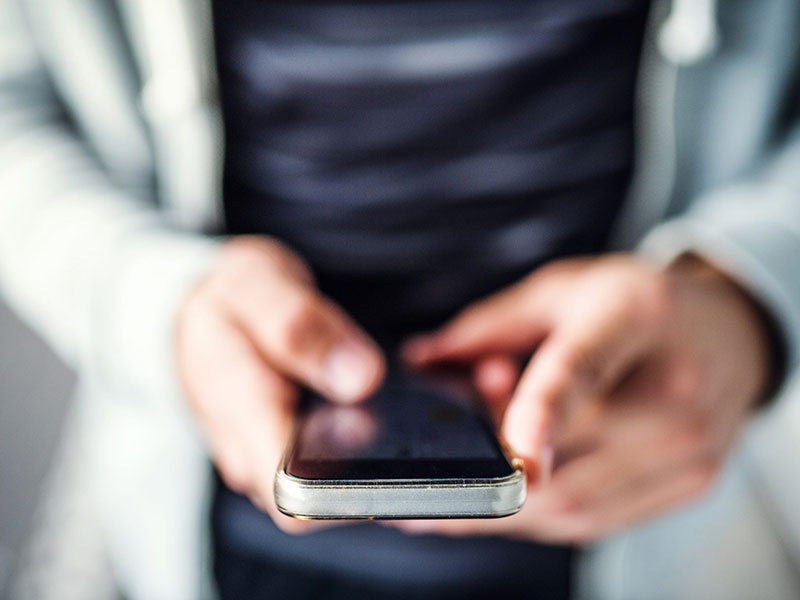 Texting for Advocacy: Issue Advocacy & Public Affairs SMS Tactics
Are you texting for advocacy yet? If you're a nonprofit working in the advocacy arena, you should be thinking about incorporating SMS (or texting) into your issue advocacy communications program. If you are looking for texting tools for advocacy, check out our list of 100 campaign tools. Texts are, in many ways, a very personal mode of communication – a quick way to touch base with friends, family, colleagues, etc. But as people increasingly depend on mobile phones, they turn to SMS as a way to communicate (data use now significantly outpaces actual phone use for Americans with cell phones), so it's important to adapt and incorporate text into your advocacy work. Meet people where they are, as it were. Here are our top reasons to consider texting for advocacy if you haven't explored this medium already:
People still pay attention to texts: It's a fairly intuitive point, but people haven't started ignoring texts for issue advocacy the way they have advocacy emails. Advocacy Texts have a huge open rate compared to advocacy emails, and what's more, people tend to read them and even respond to them. Texts can include links for call to actions that can mean immediate engagement.
Only six percent of households have a landline: Over the last five years, households have shed their landlines, and most are now completely mobile. This means that when people on your list provide you with a phone number, chances are many of them are providing you with a mobile number. Building a mobile advocacy list does take time, but if you have a supporter list, you likely have some mobile numbers already in your back pocket (just be sure you ask them to opt-in before you start sending them regular action alerts!).
Mobile makes advocacy easy to complete: Advocacy actions viewed on a mobile phone are often very easy to complete, which should encourage a higher conversion rate. This is particularly true in terms of SMS. If you're asking someone to make an advocacy call and they can simply click the linked phone number to connect, you make it easy for them to help you out.  The same goes for engaging with a video, navigating to a mobile optimized sign-up page, asking people to share something – the format for SMS (its brevity, its ubiquitous presence in people's lives, the ease of its use) makes it really easy for supporters to do what you're asking.
Texting rules
Texting is the swiss army knife of organizing these days, but be careful — the rules are different for different kinds of texting (broadcast vs peer to peer, disclaimer requirements, etc..).  As always check with your attorney before you start any texting program and make sure you understand what you can and can't do with your lists when it comes to text.
Broadcast texting – Broadcast texting from an opt-in list can be very powerful especially for member organizations. Once a member has opted in to texting there is an increased level of trust and buy in from the member.
Peer to peer texting – Having volunteers text other members can be a powerful opportunity to get volunteers involved in recruiting others to take action.
Relational organizing – Texting allows folks to use their own networks to organize from allowing folks to harness their personal relationships. 
What can we use texting for? There a lots of uses for advocacy texting — fundraising, petitions, grassroots, lobbying, patch through click to call, general meetings and much more. 
SMS Petitions – Signing a petition does not a have to be a challenge, a link in a text or a mobile optimized petition page can make online petitions a breeze. 
Click to call – Patch through calls were a great tool back in the days of land lines. Well, you can do this with text too and get folks to click to call and connect with their lawmaker. 
Meetings –Getting folks to attend a virtual community meeting is hard, but texting is a great recruitment tool for sign-ups before and a reminder on the day of the event.  In person lobby is hard these days, but with texting you can get members to call in to a virtual meeting or text or tweet at their lawmaker on a specific day. 
SMS Fundraising — A fundraising ask in a text is easy to respond to and connects with an audience that is ready to give. A text also makes a great fundraising reminder or a follow up ask once an action has been taken. 
User generated content – Asking your best supporters to create a video or social post, can be a big help for your advocacy campaign. Integrating SMS with a UGC tool can help up your organization's advocacy game and expand advocates in specific demographic and geographic areas. 
Multi way communication – Texting can help you build relationships; let us count the ways!  You can build a relationship between you and your members, your members and lawmakers and your organization and lawmakers, but wait there is more all this action can help engage the general public too!
Want to learn more about texting for advocacy? Don't take our word for it. Here are Some outside resources that explain texting for advocacy in more detail: 
Change.org's webinar about texting for advocacy. The webinar is long, but highlights include discussion of Greenpeace's experience building a text program and more stats about why SMS is a smart choice for the world of nonprofit advocacy (in case you need some numbers to sell the idea to your colleagues).
Phone to action growing advocates through texting – Read phone2action's case study with National Parks Conservation Association on how they used texting to build new advocates.
Get through using texting to create offline action -  Read Get Thru's case study on the ACLU's advocacy launch.
To sum up, if you're a nonprofit seeking to drive issue advocacy actions, you should opt-in to texting for advocacy (I'll be here all week, tip your waiters!). If you have questions drop us a note or sign up for one of our advocacy trainings here.
 
Categories
Advocacy