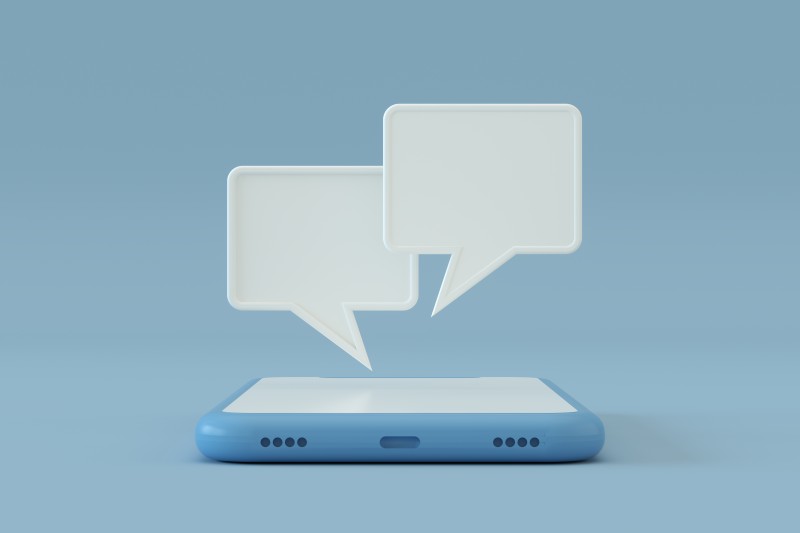 Online Advocacy Campaign Consultants: Should You  Manage Your Digital  Presence or Hire a Consultant?
Online advocacy and digital engagement can grow your movement and hiring an advocacy campaign consultant can help, but achieving real online advocacy results can be tough in both execution and budget.  

Digital platforms are now one of the most efficient ways to reach a large and diverse audience. It's why online advocacy is the buzzword of the moment, but getting real results can be challenging in both execution and budget. If you are at a nonprofit where money is tight, (when is it not?) spending money to hire an online advocacy campaign consultant to manage your online presence can seem like an easy line item to cut. But don't be so quick to count campaign consultants out. Depending on your nonprofit's size and goals, an online advocacy consultant could be extremely beneficial.

Larger nonprofits can often afford to have people in-house manage their online presence. This can include everything from social media accounts to online advertising. Smaller nonprofits, on the other hand, often have a harder time finding the budget or capacity for that. Deciding if you need to hire a consultant is an important decision for those types of nonprofits. With that said, below is an overview of some of the key benefits and drawbacks of hiring an online advocacy consultant. 

Strong understanding of best practices: Online advocacy consultants have knowledge and expertise that will help your organization create a more efficient program. They have the benefit of working with multiple clients and seeing what works and what doesn't work and can use these findings to craft the best online advocacy campaign for your nonprofit. 

Increased program effectiveness: Online advocacy consultants can help to streamline your organization's digital efforts, saving you both time and money. They can point out any shortcomings in your current processes and suggest solutions. This lets you achieve your nonprofit's online advocacy goals in a shorter amount of time than you may be able to do on your own.  

Knowing what's on the cutting edge: By staying up-to-date on all the latest and greatest digital trends, your online advocacy consultant can help even the smallest nonprofit client incorporate innovative digital tactics and methods into your advocacy efforts. Digital consultants allow you to be at the forefront of online innovation without breaking the bank. 

They may be able to get you better pricing: Consultants typically have more buying power than a single organization and are generally able to get better deals with publications and ad networks because of the ongoing relationships they have with them. This will help your bottom line and let you get more bang for your buck. 

An easy way to try things out without hiring new staff: If you are new to online advocacy advertising but want to try it out, hiring an online advocacy consultant is a great idea. Instead of investing the money and time into hiring a full-time staff person to manage the process in-house or adding to the workload of staff that may already be stretched thin, you can test out different campaigns with a consultant for a few months to see what gets you the best results.

Drawbacks of hiring an online advocacy consultant:

It's not as cheap as doing it yourself: Prices for online advocacy consultants vary greatly and can be cost-prohibitive for nonprofits who are on tight budgets. Some charge retainers, some charge by the hour, some charge based on the ad buy plus commission, and many do all the above. Before you hire an online advocacy consultant it is important to understand how much of their fees are part of your total budget. Ask to get a real understanding of what you are paying for and how much time you are getting from an online advocacy consultant.

Becoming too reliant on a consultant: If your consultant is doing everything online for your organization, your nonprofit can run the risk of becoming too dependent. This becomes a problem if the consultant is no longer an option due to budget constraints or availability. Consultants can usually do things quickly, but they never will be as fast as what your in-house team can do. If you need to make changes to your digital strategy right away and you had become reliant on a consultant, you may find yourself in a tough spot. We recommend that you make sure you have ongoing access to your online logins and have the capability to make limited changes to your program in-house, just in case. 

Recruitment and onboarding time: As anyone who has ever been on a hiring team can tell you, the recruitment process for hiring an online advocacy consultant does take time, which means you have less time to dedicate to your other priorities. What's more, you also need to allow time to get your new consultant up to speed so they can learn what your needs are, how your internal processes work, what approvals look like, etc. Many people have come to think of digital as instant, but when it comes to hiring and onboarding a new digital consultant, that won't be the case.
 
Finding the right fit: Not all online digital consultants are the right fit for every organization. Some consultants are tailored to the quick pace of political work, while others are more focused on producing great emails, and others may specialize in dynamite social media strategy. It is important that you find a consultant with the experience to best meet your needs. It's always a best practice to ask your potential consultant for a few client references so you can get a sense of what it's like working with the consultant and what some of their pluses and minuses are.   

In the end, when deciding to hire an online digital consultant, you have to decide what makes the most sense for your nonprofit in terms of your budget and goals. There are a lot of benefits to hiring a consultant, but you should also consider the potential drawbacks. The decision to hire an online digital consultant for your advocacy efforts really depends on your nonprofit's needs, resources, and goals. Depending on what that assessment looks like, hiring an online advocacy consultant will often help you get the results you are looking for in a cost-effective way.

Want to learn more?